---
Looking to spice things up? Try leaving your computer unmanned at the front desk around this pesky little kid who likes to press the buttons on your keyboard. You could come back to find all your reservations cancelled. Or all your room rates set to 1 EUR. Or 1000 new rooms created that don't actually exist. Or all of the above.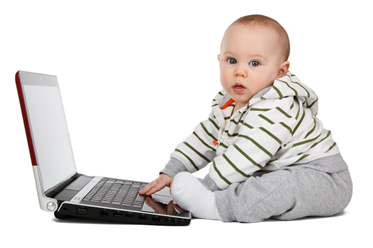 (this kid is kind of a jerk!)
Oh, our bad. Was that a little too spicy for you? Yeah, for us too. That's why we've added new user roles in apaleo that are specially tailored for the tasks that each person on your team actually needs to do. So, for example, your numbers-crazed revenue manager can easily get to reports to see which channels are performing best and how this month's forecast is shaking out. Your housekeeping can get an overview of which rooms need cleaning and can check out ordered services, which is great when a guest has asked for an extra super fluffy pillow. Accounting gets to geek out with all their numbers. Senior front desk managers can, well, manage their reservations and check in guests. Junior level people at the front desk have more restricted rights to avoid any mishaps.
And then there is you. YOU have a very special role. You are the admin, which means you can basically do whatever you want, you powerful little thing, you. You get all the features. You can invite new users, set their roles…even kick 'em out if you want to (harsh!).
Make sure to get all the 'deets and assign users wisely. Enjoy role playing!
---
Möchten Sie ein bisschen Spannung in Ihren Alltag bringen? Vielleicht lassen Sie einfach mal Ihren Computer an der Rezeption unbeaufsichtigt und warten ab, welche Knöpfchen dieser kleine Teufelsbraten so drückt. Wenn Sie dann zurückkommen könnten sämtliche Ihrer Reservierungen storniert sein. Oder alle Zimmerpreise wurden auf 1 € reduziert. Oder: Sie haben plötzlich 1000 neue Zimmer in Ihrem Inventar.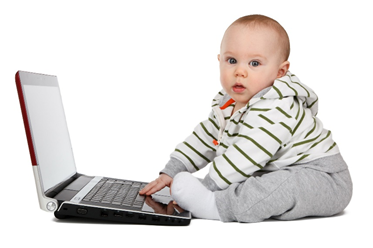 (Der Kleine hat es faustdick hinter den Ohren!)
Oh, Pardon! War das etwas zu viel Spannung für Ihren Geschmack? Für unseren auch, ehrlich gesagt. Und deshalb haben wir neue Benutzerprofile geschaffen, die auf die verschiedenen Aufgabenbereiche Ihrer Mitarbeiter zugeschnitten sind. Dann findet Ihr zahlenverliebter Revenue Manager sofort seine Berichte, sieht wie die Buchungskanäle genutzt werden und wie Sie gegen Ihren Forecast diesen Monat performen. Das Housekeeping weiß im Handumdrehen welche Zimmer gereinigt werden müssen und welche Services angefragt wurden – großartig, wenn ein Gast mal wieder ein besonders fluffiges Kissen wünscht. Ihre Buchhaltung kann sich in den Zahlen suhlen. Die Reservation Manager dürfen – wie sollte es anders sein – Reservierungen managen und Gäste einchecken, wohingegen die Front Desk User ein paar weniger Zugriffsrechte haben, um Missgeschicke zu vermeiden.
Und dann wären da natürlich Sie, liebe/r Leser/in. Sie haben ein ganz besonderes Profil. Sie, als Account Admin, dürfen praktisch tun was Ihnen in den Kram passt. Uneingeschränkte Macht! Sie legen neue Nutzer an, definieren deren Rolle und schmeißen sie wieder raus - falls gewünscht (wie gemein!)
Hier sind die Details für eine gut durchdachte Benutzerverwaltung. Viel Spaß beim Rollenspiel!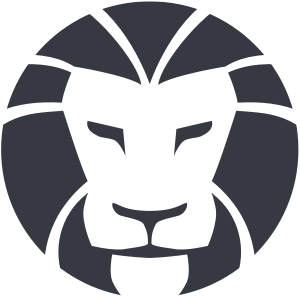 Posted by
Magical release note fairies
We are a little crew of product owners, developers and marketers who love writing release notes. Prior to writing release notes, we worked on developing sweet features that we think hotels will love. In our spare time, we like thinking of fun ways to share the news with hoteliers because we think that release notes should be fun to read. We hope you enjoy the notes as much as we love writing them!