So, your favorite pal Giuseppe was back with his buddies for the long weekend. They had a ball at your hotel, but today it's time to check out and get back to the grind.
Here's the deal - Giuseppe decided to be super generous and cover the bill for his entire group (what a nice guy!). Think it's a pain in the you-know-what to merge all those reservations? Think again...
Merge all reservations into one folio
Ohhhhh yeah, that's right. No more searching for a reservation, selecting all charges, moving them to a different folio, and then repeating the process for each reservation. That's annoying and time consuming (and Giuseppe doesn't want to wait!). Now just click to select everything that should be moved and move the charges over.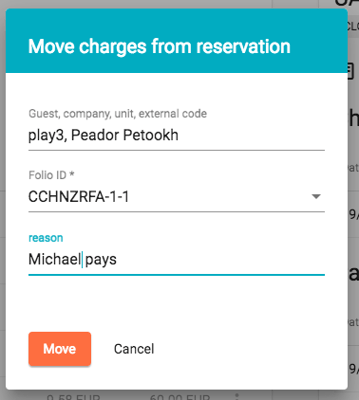 Now that all the charges are in one folio...
You probably want to print out a super pretty invoice, right? Maybe, one with your logo, some custom messaging, a super nice goodbye... 🤷 Well, go for it with our new custom invoices!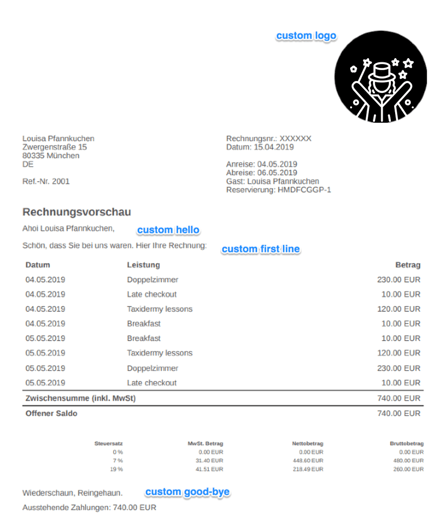 That about does it for today. Enjoy your week!
---
Giuseppe und die Jungs waren schon wieder da, über das lange Wochenende. Wie immer hatten sie eine Menge Spaß, aber jetzt ist es Zeit zu gehen.

Diesmal geht die Rechnung auf Giuseppe, was super nett ist - aber auch super nervig: Die Reservierung von Rudi finden, alle Leistungen markieren, verschieben auf Giuseppe's Rechnung. Die Reservierung von Rick finden, verschieben auf Giuseppe's Rechnung. Die Reservierung von Mario finden, verschieben auf Giuseppe's Rechnung. Und alles das, während eine verkaterte Gruppe Jungs an der Rezeption wartet. Yeah!


Leistungen von einer anderen Reservierung verschieben

Wobei... das geht jetzt schneller, und direkt von Giuseppes Reservierung aus. Einfach nach dem Gastnamen oder Zimmer suchen, und alle Leistungen der Reservierung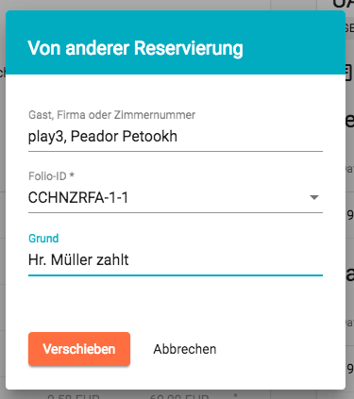 Schönere Rechnungen
Nachdem alles auf Giuseppes Rechnung ist, muss sie nur noch gedruckt werden. Am besten schön mit Hotel-Logo und eigenen Texten.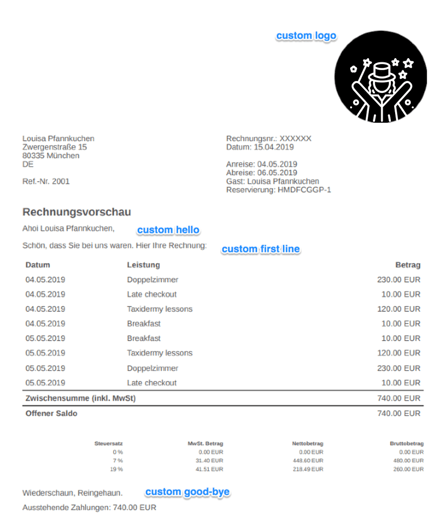 Viel Spaß mit den neuen Featuren wünschen

Ihre Osterhasen von apaleo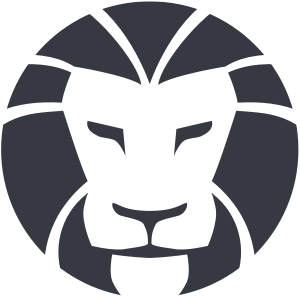 Posted by
Magical release note fairies
We are a little crew of product owners, developers and marketers who love writing release notes. Prior to writing release notes, we worked on developing sweet features that we think hotels will love. In our spare time, we like thinking of fun ways to share the news with hoteliers because we think that release notes should be fun to read. We hope you enjoy the notes as much as we love writing them!