You might not know this, but we have a few elves employed at our offices who happen to really love this month. Ok, they aren't technically elves, but rather really smart and awesome developers who have been busy coding their little hearts out to bring a ton of new presents (err...features) your way before the holidays. Check it out:
Get a full availability overview at the front desk
You know what's not amazing? When your front desk staff doesn't have a nice overview of your hotel's room availability for the upcoming days. Sure, we had some availability dashboards before, but they weren't really that optimized for the front desk. ...until now: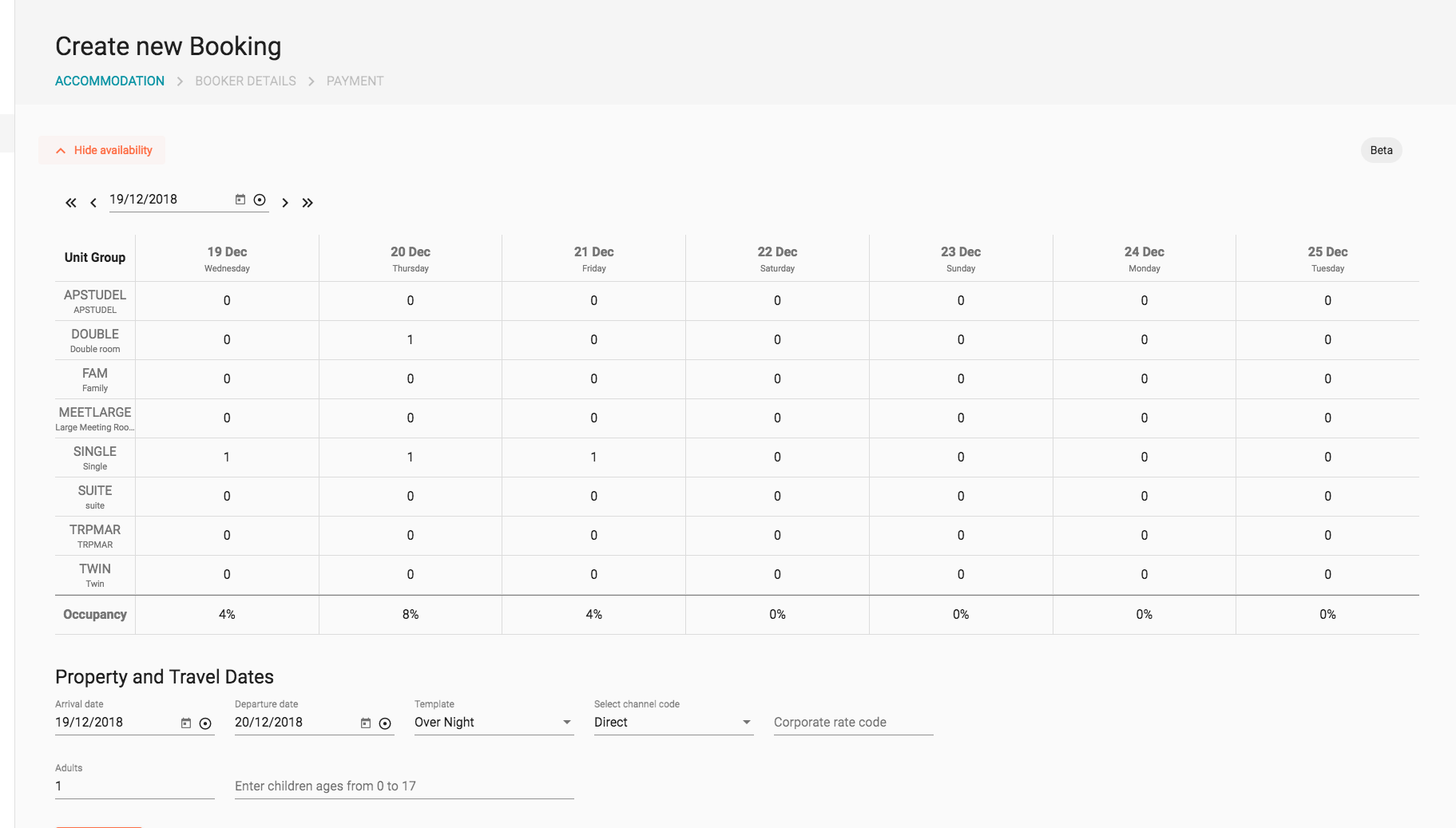 Oh, and we like hearing your opinion. So now, you can let us know what you think of this nice new view.
Traveling alone isn't for everyone
Nor should it be! For times when your guests aren't traveling by themselves, you can now include multiple guests in your reservations and assign a a primary contact to the room.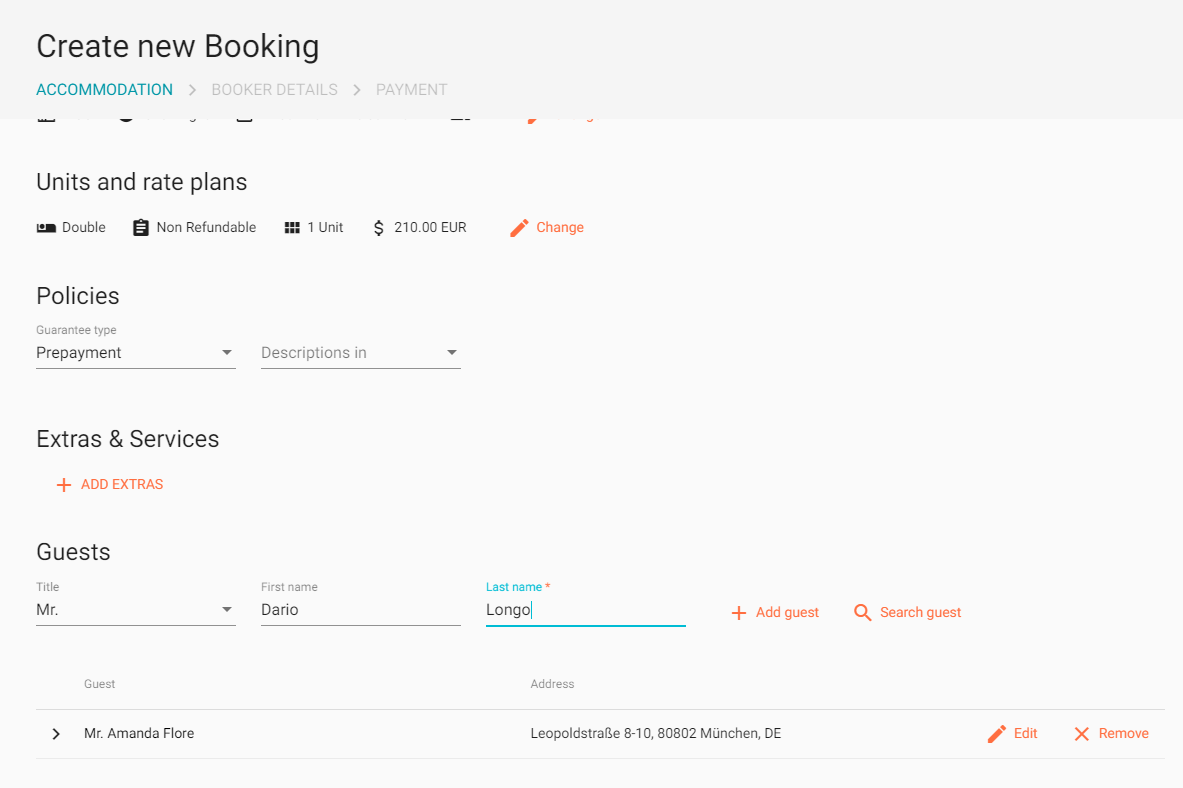 But what happens if someone joins an existing reservations, you might ask? Well, that's easy - just add the additional guest to the reservation!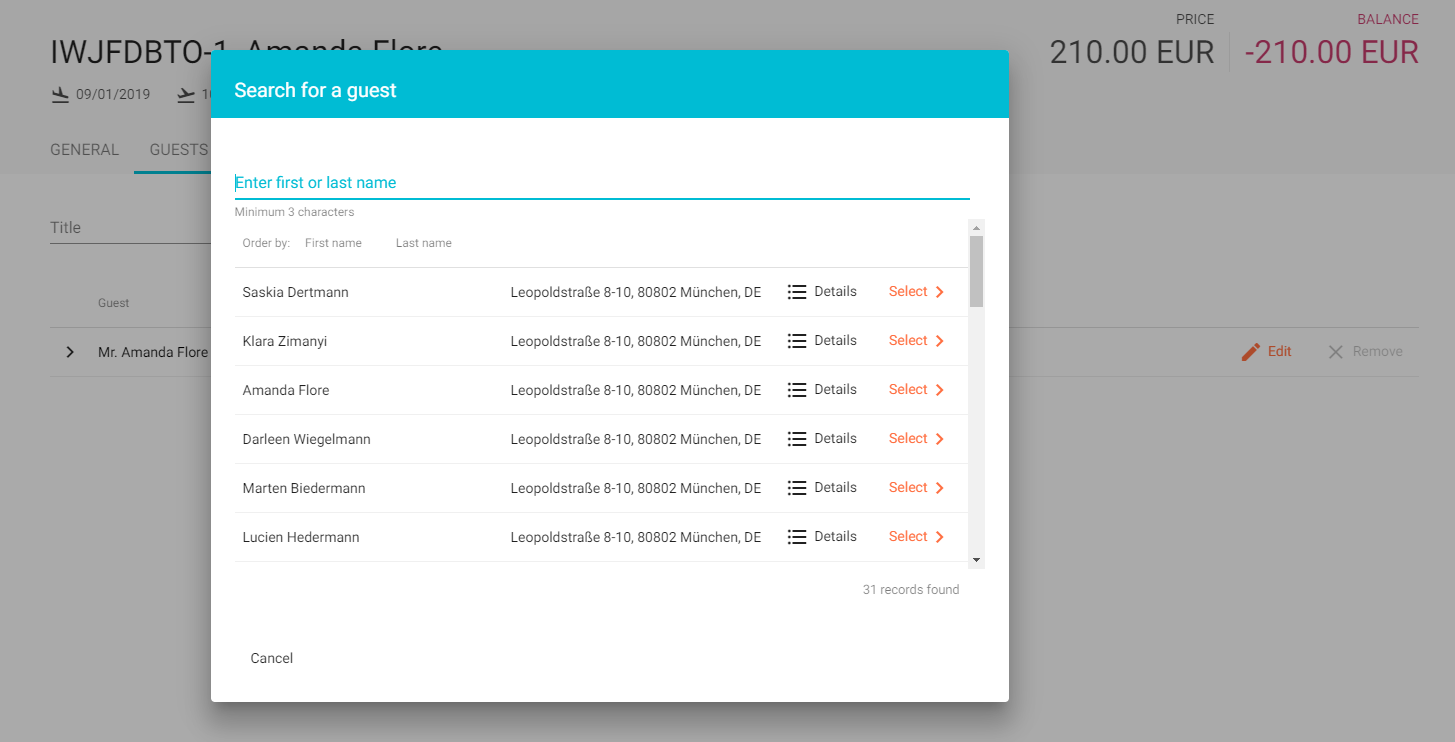 Customize which inventory you see in the room rack

Inventory comes in all shapes and sizes. Maybe you have a few different unit groups, maybe you have dozens. Either way, we've made it easier to get to what you want to see in the room rack by adding a handy dandy filter: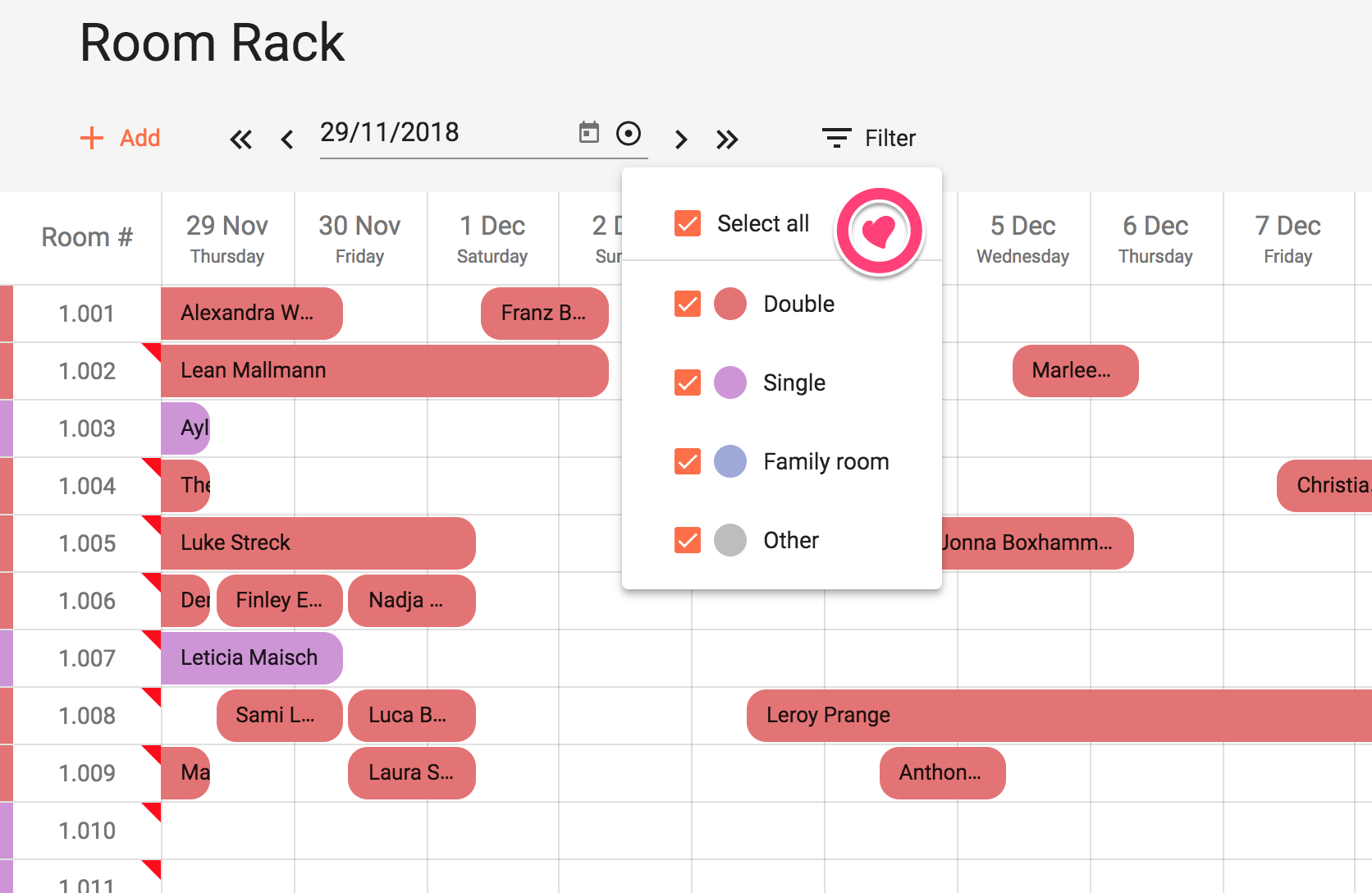 Tax the children!
Now that you can create and assign different charges for children, you should probably make sure you have the right taxes assigned to them as well. Now, you can easily set and adjust city taxes for children: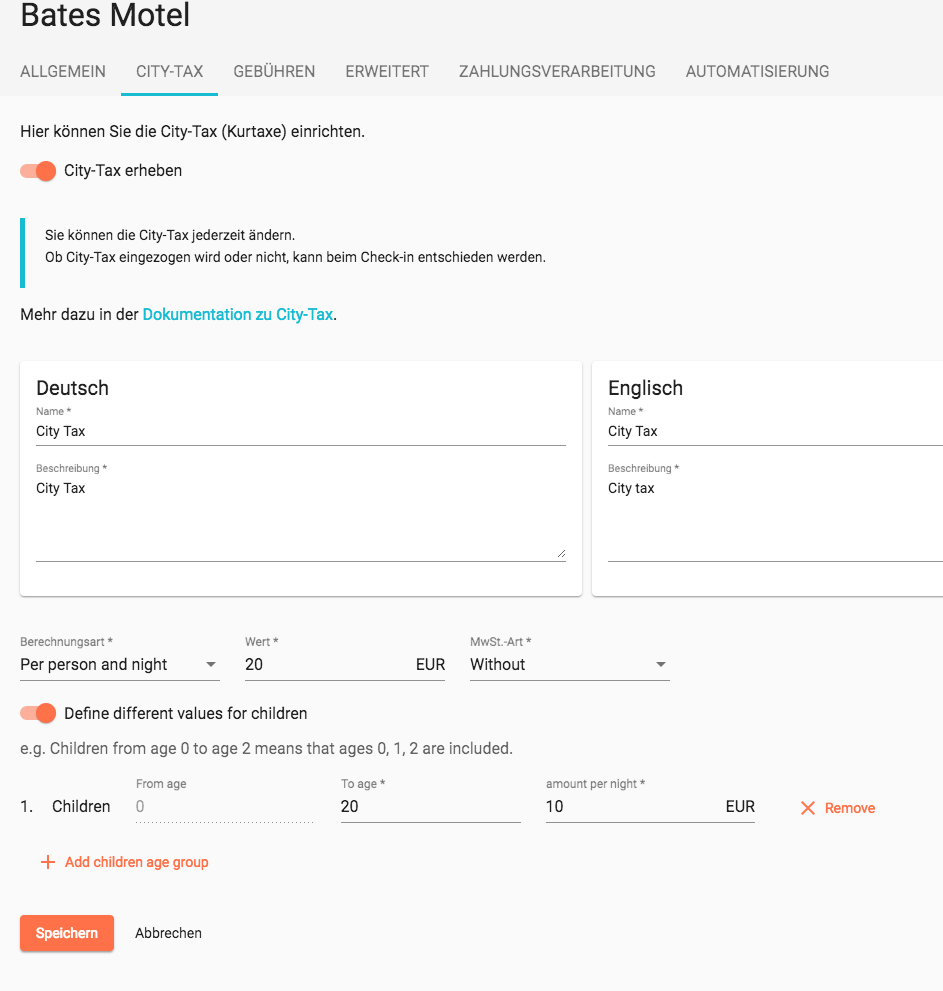 We got a little makeover 💁
You may notice that apaleo looks a little different these days. Don't worry - we're still the same us. We just shed the bright blue for a cleaner look.
---
Die kleinen Weihnachtswichtel bei apaleo haben im Dezember fleißig gearbeitet, und einen ganzen Berg an neuen Sachen gebracht! Okay, es sind keine echten Wichtel, sondern das apaleo-Team, aber trotzdem - viele neue Features, für euch, als Geschenk!
Vollen Überblick über die Verfügbarkeit
Eine der wichtigsten Sachen, die man "mal eben schnell nachschauen will", ist die Verfügbarkeit von Hotelzimmern. Wir hatten das davor schon, als eine hübsche bunte Grafik. Aber manchmal sagen Zahlen mehr als tausend Bilder, deswegen sieht das jetzt so aus: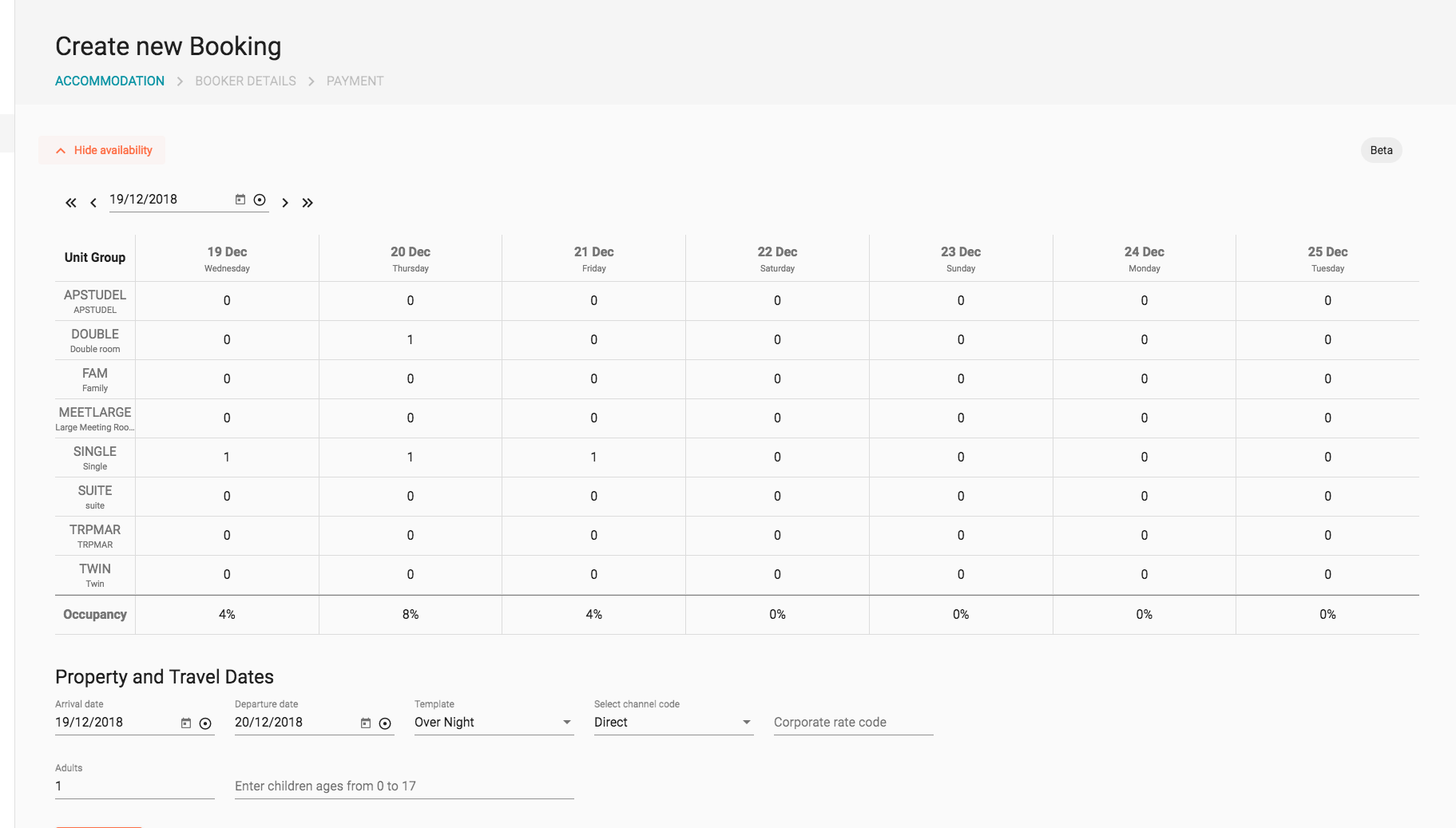 Wir denken dass das die tägliche Arbeit einfacher macht, aber manchmal denken die kleinen apaleo-Wichtel auch mal falsch. Wir würden uns freuen, wenn ihr eure Gedanken dazu mit uns teilt.
Alleine Reisen ist doof.
Finden wir zumindest, deswegen kann man jetzt in apaleo mehr als nur einen Gast eintragen. Direkt wenn man eine Reservierung macht, oder auch später. Wenn's schnell gehen muss, kann man das beim Reservierung erstellen auch überspringen. Genau wie immer.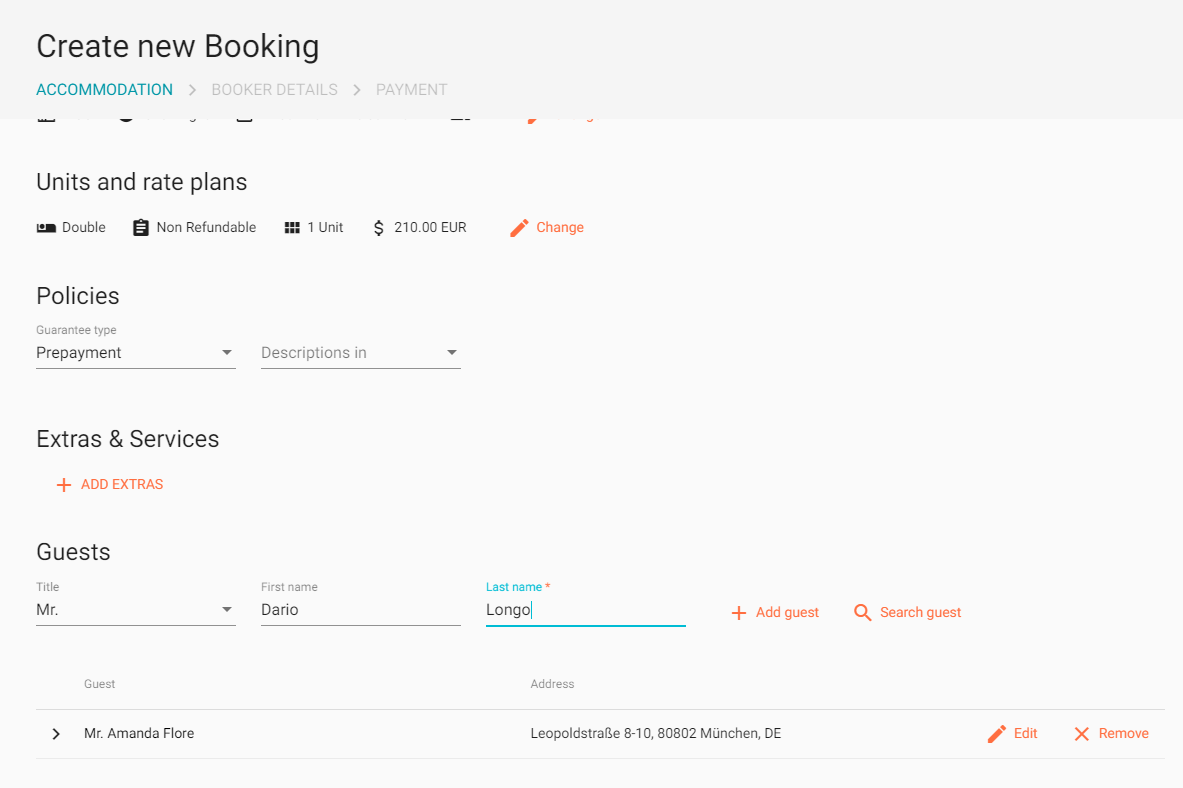 Auf der Reservierung sieht man jetzt nicht nur den einen, sondern alle Gäste. Und in den Gast-Statistiken tauchen sie natürlich auch auf.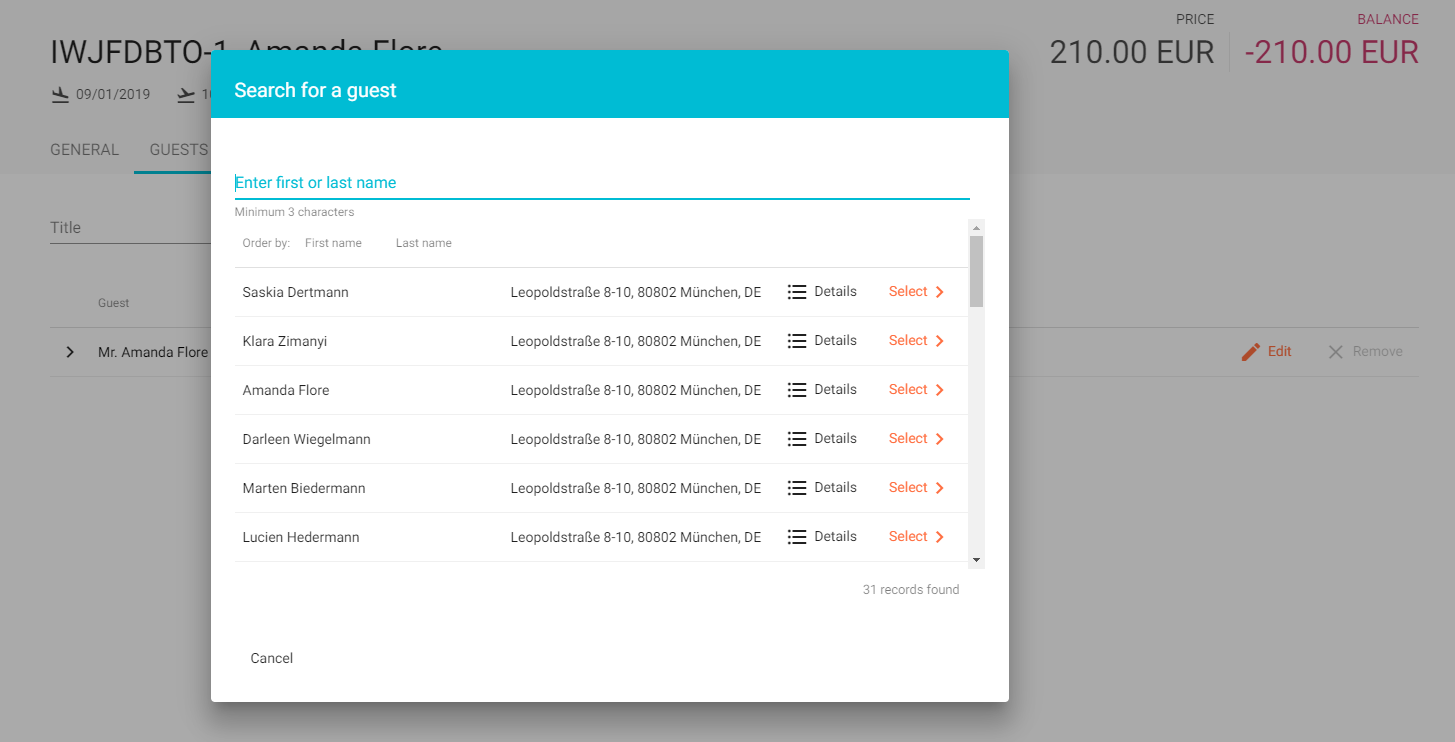 Besserer Zimmerplan-Filter

Zimmer gibt es in allen Farben, Formen, und Größen. Einige Hotels haben zwei Zimmer-Typen, andere dutzende. Für die mit vielen Zimmer-Typen ist das Arbeiten mit dem Zimmerplan jetzt einfacher: man kann mit einem Klick alle oder keine Zimmer auswählen. Das spart euch dutzende an Klicks.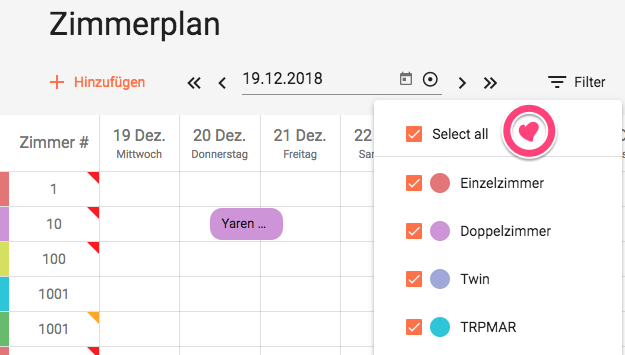 Kinder nur die Hälfte
Städte die eine City-Tax oder Kurtaxe verlangen, sind manchmal nett, und verlangen für Kinder nur die Hälfte. Oder für die ganz Kleinen auch mal gar nichts. Das kann man jetzt in apaleo ganz einfach einstellen.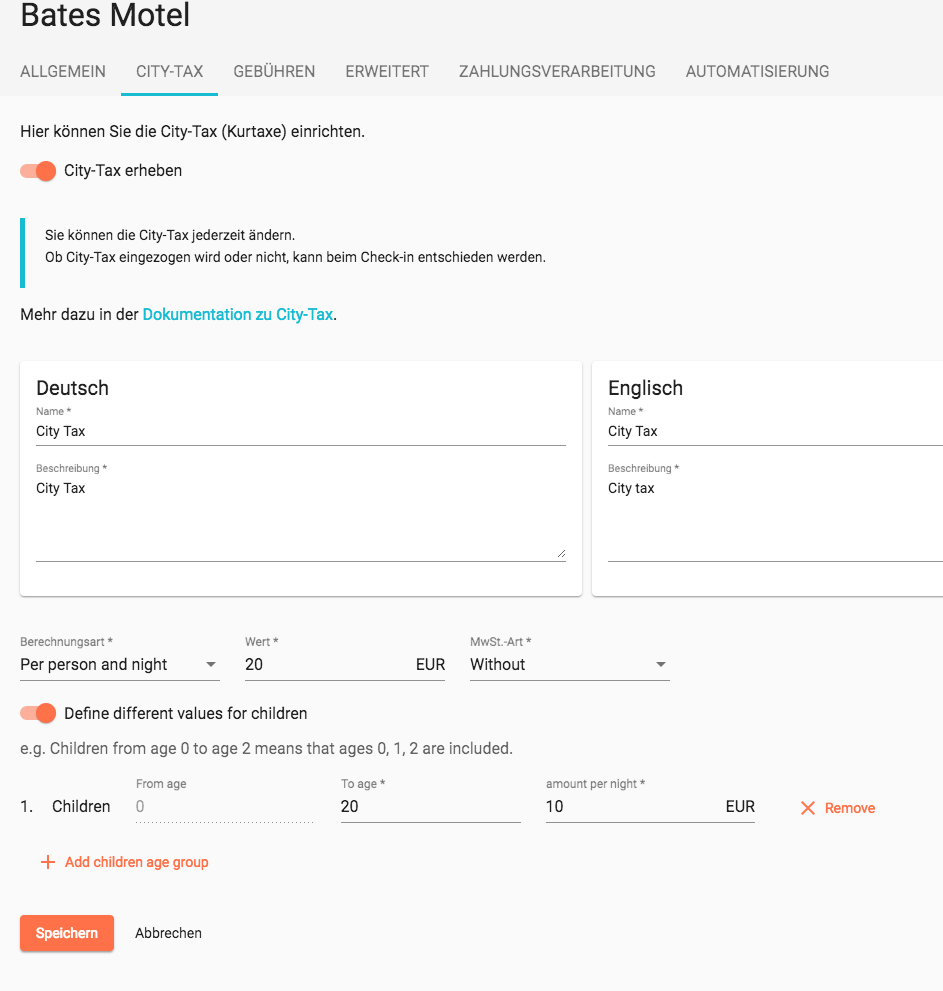 Wir haben uns für euch hübsch gemacht 💁
Wahrscheinlich merkt ihr, dass apaleo irgendwie anders aussieht. Aber keine Sorge, wir sind immer noch die Selben, nur weniger blau.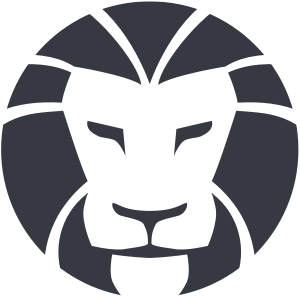 Posted by
Magical release note fairies
We are a little crew of product owners, developers and marketers who love writing release notes. Prior to writing release notes, we worked on developing sweet features that we think hotels will love. In our spare time, we like thinking of fun ways to share the news with hoteliers because we think that release notes should be fun to read. We hope you enjoy the notes as much as we love writing them!