jeagh ;oierjgwqr rgh; ---> ACK, typo! My bad! Human error strikes again. We hate it when that happens. That's why our latest release is meant to remove all those irritating human errors. Check it:
No mistake no-shows
Eyes can get a little bleary overnight. Sometimes it happens that in-house guests aren't properly checked-in, and they are accidentally automatically set as a no-show during the night audit. Not anymore. Now you can manually set reservations to no-show. So, if you're struggling to keep track of reservations overnight, just postpone it until the morning by switching off automatic no-show processing during the night audit. Then, allow your well-rested morning shift colleagues to go through the list of overnight arrivals and manually decide to either check them in or set them to no-show.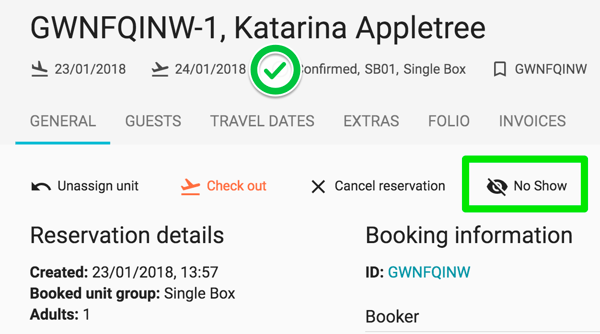 What's the room number?
Was it 23 or 32? Instead of manually adding room numbers, how about letting the computer do it for you? We've added room numbers to your reservation reports to make sure that they are always accurate.

Math isn't always fun...
Ok, most of the time it is, but we've got lots of other things going on, and who really wants to spend time calculating how many people ordered breakfast? Computers, that's who. That's why we've added in the total sum of ordered services:
Invoices, done right
How often does it happen when some guests have asked to split the bill, then they go to check out, you forget, and there's a whole ordeal. That's not so awesome. That's why we've added those notes on the folio screen so that they are right there for you when you need them.
jeagh ;oierjgwqr rgh; ---> Vertippt! Meine Schuld! Fehler sind doof, und an Fehlern Schuld zu sein ist noch doofer. Deswegen haben wir in der letzten Woche daran gearbeitet, das schwieriger zu machen.
No-Show? Doch show!
Die Nachtschicht ist anstrengend. Die meiste Zeit ist nichts los, man ist müde und unkonzentriert - die perfekten Bedingungen für Fehler. Da kann es schon mal passieren, dass ein Gast nicht eingecheckt wird, und dann auf No-Show gesetzt wird. Falls das häufiger passiert, kann man automatischen No-Show während des Night-Audits ausschalten. Die ausgeschlafenen Kollegen der Frühschicht können dann alle Anreisen des Vortages nochmal prüfen, und wenn der Gast wirklich nicht da war, auf No-Show setzen.
Welches Zimmer nochmal?
23? 32? Ach...! Statt die Zimmernummer von Hand auf Listen hinzufügen zu müssen, macht das jetzt apaleo. Wenn man ein PDF der Reservierungsliste exportiert, sind dort nun die Zimmernummer und -typ drauf. Das hilft ganz besonders, wenn man eine Papier-Checkliste der Abreisen hat.

Keine Lust auf Mathe?
Wir mögen Mathe zwar eigentlich ganz gerne, aber irgendwie ist es schon ganz schön dumm, das Rechnen den Menschen zu überlassen. Dafür wurden doch Computer erfunden! Genau. Deswegen sieht man jetzt auf der Liste der bestellten Services die Gesamtanzahl. Wie viele Frühstücke für morgen? 19. Nicht 3+2+1+2+1+1+2+3+2+2
Die Rechnung geht auf - Philip?
Gäste sagen oft beim Buchen oder Einchecken schon Bescheid, wenn Rechnungen aufgeteilt werden sollen. Oder wenn mehrere Reservierungen auf eine Rechnung sollen. Das steht dann entweder auf einem Post-It, irgendwo, und das ist dann nicht da wenn man es braucht, und - dann ärgert sich der Gast, wenn er beim Auschecken alles nochmal erklären muss. Und vorbereitet ist auch nichts. Das geht auch besser! Einfach als Reservierungskommentar in apaleo speichern. Denn die werden jetzt auch auf dem Folio angezeigt.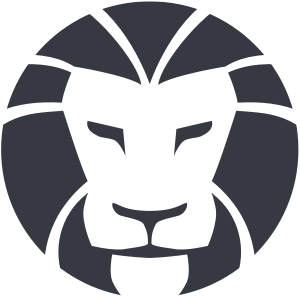 Posted by
Magical release note fairies
We are a little crew of product owners, developers and marketers who love writing release notes. Prior to writing release notes, we worked on developing sweet features that we think hotels will love. In our spare time, we like thinking of fun ways to share the news with hoteliers because we think that release notes should be fun to read. We hope you enjoy the notes as much as we love writing them!