If there's one thing we know for sure about Valentine's Day.... it's that it gives us a great excuse to up our chocolate consumption around the office. We spent the last few days hopped up on candy, which was bad for our waistlines, but excellent for our productivity. The sugar rush powered us through a lot of pretty sweet new updates. Check it out:
New reservation filters
Quick - it's your favorite guest, Guiseppe. Can you find his reservation? You bet you can with our fresh new reservation filters. Search by guest, company, unit name and external code in one search field. We've gone ahead and saved some of the most common filters for you: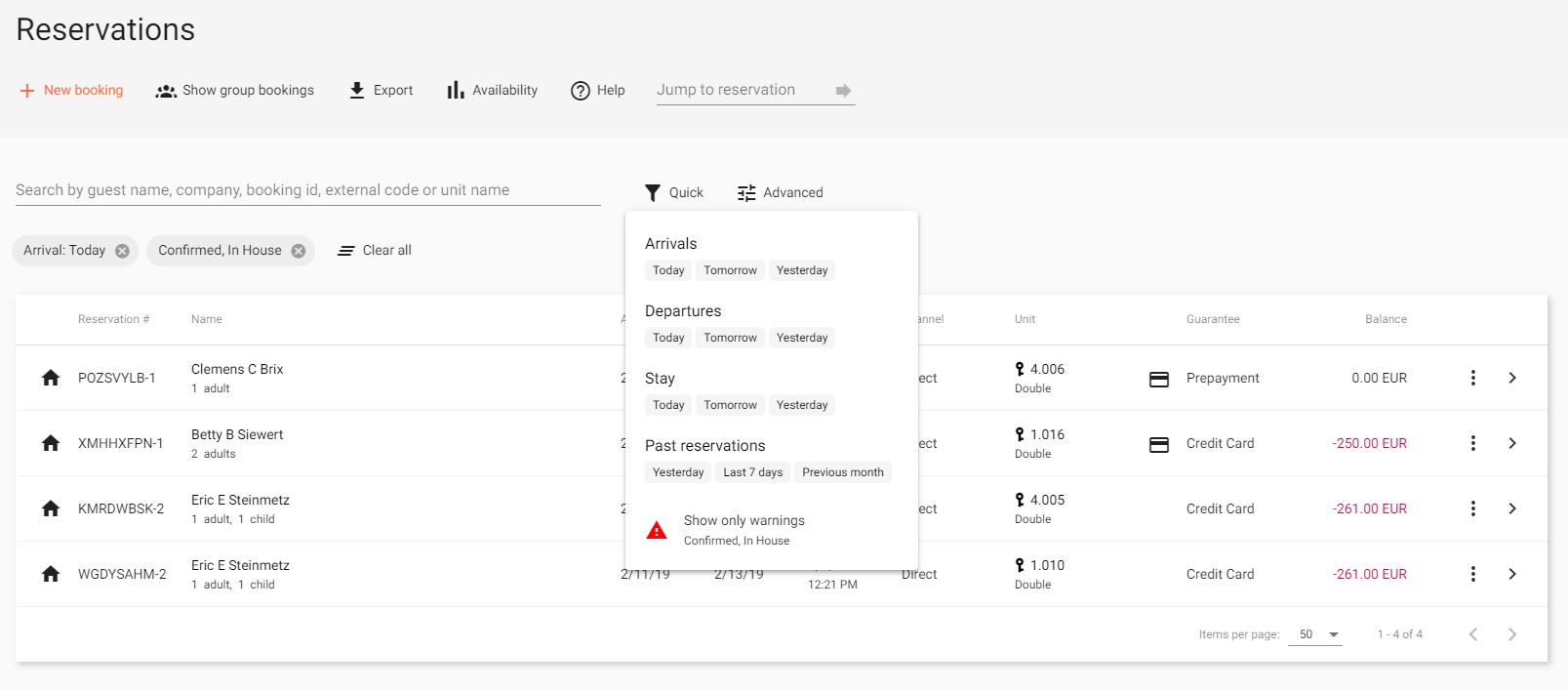 But if you want to go totally nuts with the filtering, you can do that as well. Advanced filters have their own menu: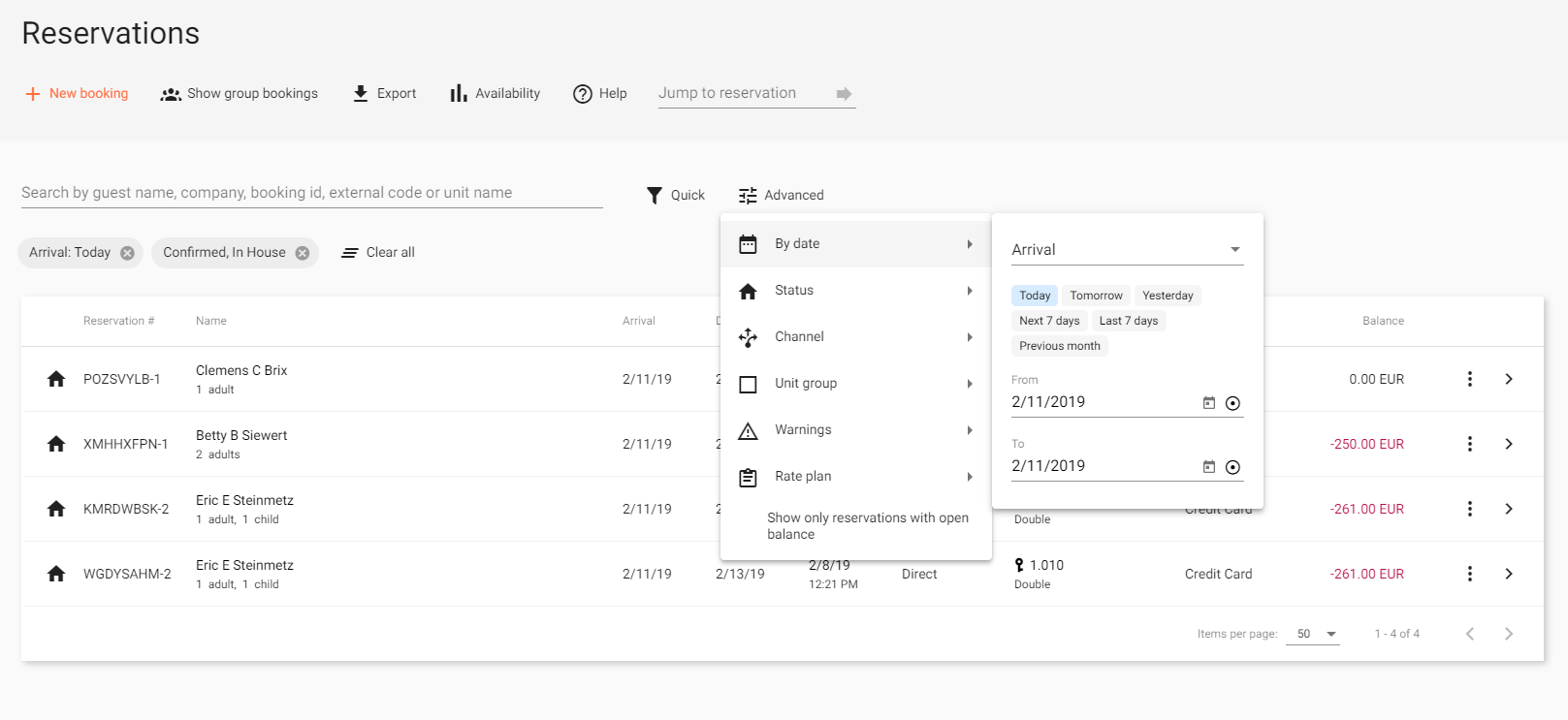 Invoices get some love
We know, we know. Invoices weren't always the prettiest. ...until now! Check out the pretty new layout (also updated in the preview screen):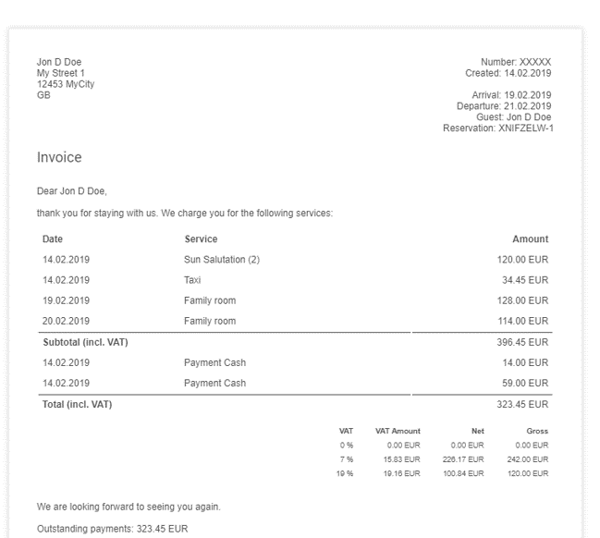 Easier to create an early invoice
Sometimes guests might want to get their invoice the day before his or her departure. To which we say, sure thing! Simply post all the open charges and create the invoice directly from the folio screen.

Foolproof payments
So, Guiseppe is going to check out, but you haven't collected that extra charge for his breakfast yet. Not to worry. We've replaced long, complicated text with two simple options for you: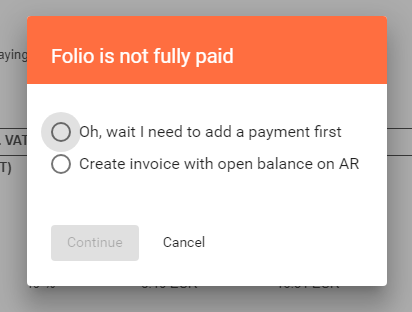 ---
Der Frühling ist da! Zumindest hat München die letzten Tage endlich mal wieder die Sonne gesehen. Zeit für einen Frühjahrsputz in apaleo. Die letzte Woche haben wir einige Bereiche aufgeräumt, neu sortiert, und sind einen ganzen Berg an unnützen Sachen losgeworden. Zum Beispiel zu lange Texte, oder komplizierte Formulare. Vielleicht haben wir ein bisschen zu viel "Aufräumen mit Marie Kondo" geschaut...

Reservierungs-Filter
Mal eben schnell eine Reservierung finden ist jetzt genau das: Schnell. Ein Suchfeld für Gast, Firma, Zimmernummer und mehr. Anreisen für heute, Abreisen für morgen, gerade im Haus - findet man mit den neuen Quick-Filtern mit einem Klick.




Wenn das nicht reicht, kann man über die erweiterten Filter immer noch nach allem Anderen suchen und filtern. Unbezahlte Reservierungen im Doppelzimmer vom 23. November bis 11. Dezember 2018? Kein Problem.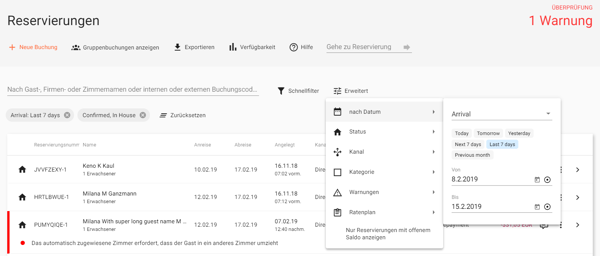 Schlankere Rechnungen
Man kann ja alles mögliche in so eine Rechnung packen. Ist dann eben nicht mehr übersichtlich. Deswegen sind Rechnungen in apaleo jetzt schlanker und eleganter. Keine MwSt. mehr in jeder einzelnen Zeile, und die MwSt.-Zusammenfassung ist auch kleiner. So toll finden wir Steuern dann auch nicht, dass wir ihnen extra viel Platz geben müssen.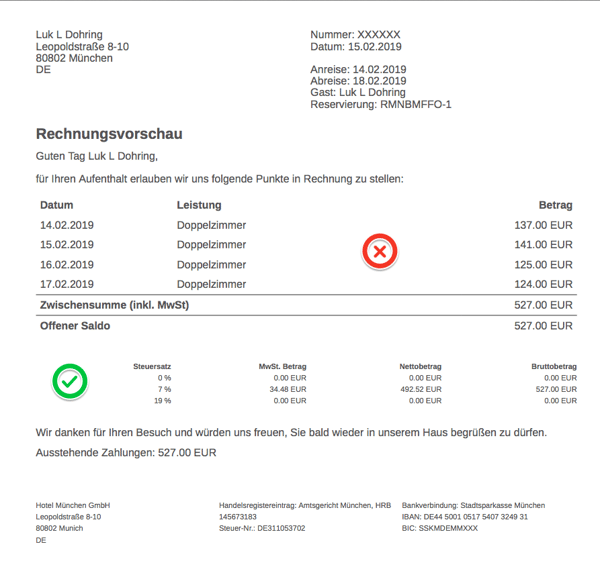 Schnelleres Erstellen von Rechnungen
Nicht nur schlanker, auch noch schneller! Wenn der Gast schon am Abend vorher die Rechnung möchte, kann man das jetzt einfach aus der Rechnungsvorschau machen.





Einfacheres Bezahlen
beim Checkout muss es schnell gehen, und worauf hat man dann keine Lust? Genau, lange und komplizierte Warnhinweise. Wenn eine Rechnung noch nicht bezahlt ist, fragen wir deswegen jetzt einfach nach, ob sie bezahlt werden soll.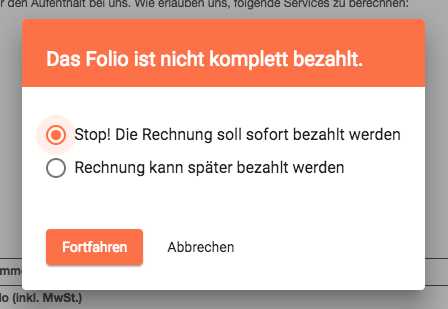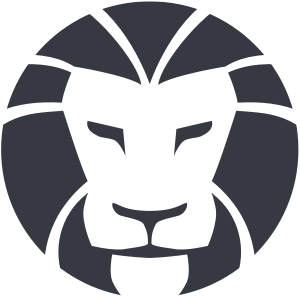 Posted by
Magical release note fairies
We are a little crew of product owners, developers and marketers who love writing release notes. Prior to writing release notes, we worked on developing sweet features that we think hotels will love. In our spare time, we like thinking of fun ways to share the news with hoteliers because we think that release notes should be fun to read. We hope you enjoy the notes as much as we love writing them!