In-room, distribution, messaging, reservations, revenue management, chat, operational… the list of technologies that occupy hoteliers these days could go on and on. Evaluating each technology is just as complicated. Does work with other systems that I am already using? This has been a key question, one that many hotels are still grappling with. Can my staff easily start using this technology? This question is especially relevant when evaluating property management systems, which often require months of complicated training. Will this technology set me up properly for the future? The list of considerations goes on, but one could argue that it all boils down to the technology's ease of use, both in terms of technical integrations and staff usability.
Every hotel technology, whether for guests or back of house staff, has the same end one way or another—that is, to improve the guest experience. Reaching that end requires that the technology is easy to use. Here are four ways that choosing technology with the best ease of use will save your hotel operational costs and will improve the guest experience.
1). User Adoption
No matter how elegant the technology, how many bells and whistles, if the technology isn't easy to implement and use on a day to day basis, user adoption suffers and the technology either won't be used properly or won't be used to its fullest.
For hotels, the problem of technology adoption is growing. Alan Zaccario, VP of information technology for New Castle Hotels & Resorts, tells Hotel Management, "Ironically, the most complicated systems have little in the way of training. They rely more on vendor engagement." When staff must depend on lengthy training and/or vendor engagement in order to use the core systems of a hotel, they are necessarily less apt to use the technology to its fullest.
2). Efficiency = Better Guest Service
When staff don't use technology correctly or completely, they are less efficient, and, therefore, less successful at serving guests. Long-time hotel technology consultant Jon Inge says, "If you improve efficiency, you have fewer distractions for the staff so they can automatically start giving better guest service."
Additionally, a fully integrated tech stack saves substantial time on simple, operational tasks and reporting. When systems are properly connected, many tasks can be automated and new tools specific to the hotel's business model can be added or removed with ease.
The easiest place to start increasing efficiency through integration is with your PMS. When evaluating a new PMS, hoteliers should ensure that the PMS is native cloud-based and non-restrictive in terms of number of integrations (note: one sure-fire way to know if the PMS platform is completely open is to see if it has a public, open API. Here is apaleo's).
3) Save on Staffing Resources
Further, hotels that have technologies that can be easily adopted also avoid adding staff unnecessarily. Hotel Uhland implemented the apaleo PMS along with Hotellistat for revenue management. Set up was complete in less than a day and the simple user interfaces that allowed them, for instance, to drag-and-drop pricing helped the property avoid adding more staff to manage channel distribution and rates.
4) Tech That Survives Turnover
It's common knowledge that the hotel industry has among the highest turnover rates of any industry. Estimates tend to fall in the 30% range. During high season, the effects of turnover are felt intensely. Usability is paramount, especially for core technologies, when turnover rates are high. It keeps existing employees happier and more effective when technology they rely on helps them speed up at critical low-staff periods and training is minimal for rapid onboarding with new staff.
With digital natives entering the hotel industry in greater numbers, the demand for better usability will grow and frustration with legacy systems will skyrocket. It makes sense to incorporate ease of use as a primary consideration for all tech integrations from here on out.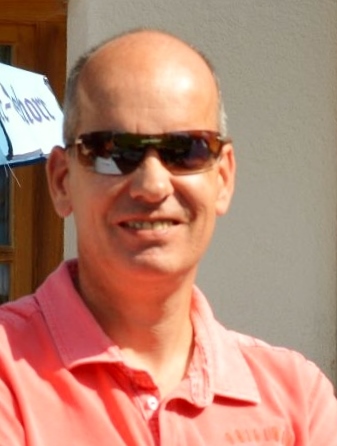 Posted by
Uli Pillau
Ulrich "Uli" Pillau is an entrepreneur and angel investor. He is founder of apaleo, a Munich based start-up developing a next generation cloud platform for the hospitality industry. Previously Uli was involved in building up several very successful software companies in the hotel and travel space. His companies included Fidelio Software, today the worldwide leading Property Management System for hotel chains and hotels. Fidelio was later acquired by Micros and today is part of Oracle. Subsequently he was leading IDeaS, a company offering the first scientific revenue management software for the hotel industry which quickly became the standard Yield & RMS system for hotels around the globe. In 2010, IDeaS was sold to SAS Institute and today is actively managing over a Million hotel rooms with its software.