The shift away from out-of-the-box hotel management solutions
Until recently, hotels - and most enterprise businesses, for that matter - had been stuck with one singular approach to their tech: a closed, out-of-the-box solution to manage nearly all their business needs. For hotels, this system was built by the PMS provider. Legacy systems tried to do it all, attempting to cover everything from reservations and inventory to loyalty programs to business intelligence tools and more. These systems use a monolith architecture, a framework in which all pieces of the platform are tied together in a centralized, on-premise, feature-rich system. While rich in functionality, these systems pose a variety of problems – they aren't nimble, they don't connect well to other systems, they are expensive, and many hoteliers don't need (or like) all the features offered.
In the last few years, a new architecture has emerged, which has been embraced by major brands like Netflix, Amazon, Google, and Hulu. It is a microservices approach. This approach is API-driven and allows different pieces of the product or platform to work independently of each other while communicating through APIs. The latest generation of hotel technology takes a similar approach, using many lean systems that connect seamlessly. This approach makes it faster to develop/release new features and functionality, easier to connect systems, and creates a more stable environment. It also allows hoteliers to pick and choose best-in-breed solutions rather than stick with what one legacy provider has to offer.
Many hoteliers have already embraced the new approach, however, some still have the mindset to search for one system with an exhaustive feature set. In the next five years, when less than 40% of hotels plan to keep their current PMS setup (h2c), it is worth exploring these two different approaches to understand which is best for your business. This whitepaper explores the two different approaches, the pros and cons of each, and offers an outlook on how it impacts the future of hotel technology.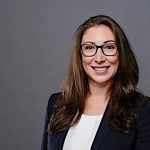 Posted by
Margaret Ady
Margaret is a leading industry voice. She's no stranger to travel tech startups, having led marketing for Berlin-based SnapShot, and prior to that, for TrustYou. And, she's been recognized for it. In 2016, she was awarded HSMAI Europe's Top 20 Extraordinary Minds in Sales, Marketing and Technology. Before joining the hospitality technology scene, Margaret held leadership roles at The Walt Disney Company and The Oprah Winfrey Network. Margaret has also provided research, branding and marketing consulting services to many companies, including 20th Television (Fox), Nielsen and Red Bull. She graduated from the University of Southern California (go Trojans!) with degrees in Economics and Psychology and a focus in business. During her studies, she was awarded the USC Annenberg Communications Critical Pathway Grant for her research in new technology and its impact on healthcare decision-making.