When it launched in 2007, the iPhone was a derivative of the iPod, designed to "mimic the features of the iPod while allowing for increased functionality" like phone calls and web browsing (HistoryCooperative). The next version, the 3G released in 2009, allowed third parties to create and promote their own apps, effectively turning it into more than a music and phone device. In all the versions after, the sizes have changed, the material has gone stainless, the camera has been remodeled and improved...but these are relatively small shifts.
The most significant change Apple made was to focus on improving core functionality and rely on the experts to develops apps within a seamlessly connected App Store for the rest. The App Store not only created completely new uses for the phone (anyone remember Angry Birds?), but it also allowed apps to improve upon functionalities that Apple had already developed, freeing up development work for Apple. For example, the calculator that Apple developed works just fine for most of us. But the math geeks of the world might need something more heavy duty, like this:
(the iPhone calculator vs. PCalc, a third-party app calculator, built for the ultimate math nerd)
And the iPhone's camera is very powerful, but if you're the next Instagram star, you might want a few extra editing tools, like this: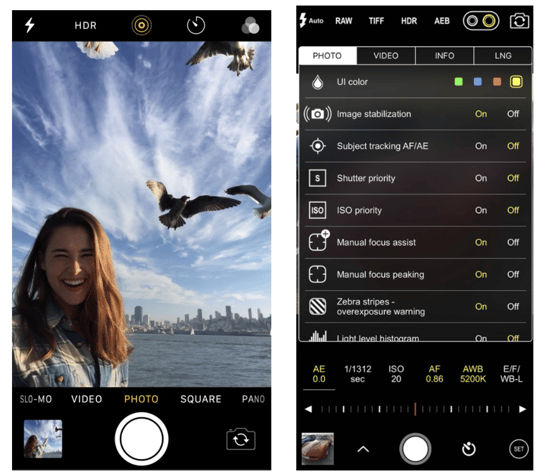 (the iPhone camera vs. ProCam, a third-party app, built for the ultimate Insta star)
Imagine if Apple had continued adding features and building its own apps instead of opening its App Store – if it were trying to develop the best games, calculators, productivity tools, news streams, internet browsers, and more. Where would we be now? The iPhone would most likely be full of a bunch of half-baked, poorly maintained apps developed by Apple (because, really, what one company can maintain nearly 2 million apps?). The iPhone would come bundled with an enormous amount of pre-installed apps, which we'd pay for in some way or the other, despite the fact that some apps would be relevant for you, but not for me, and vice versa. I guess most of us would be griping quite a bit about it.
So what does this have to do with hotel technology?
Let's start by looking at the core system of a hotel: the property management system (PMS). In its humble beginnings, the first (legacy) PMSs started out much like the first version of the iPhone – with just the core functionality (albeit, the core functionality of the PMS was quite different than that of the iPhone). But then, more and more systems came along that hotels wanted to use. Rather than making it simple to connect to those systems, PMSs remained closed and tried to build the functionalities themselves. Channel managers. Guest communication. Housekeeping and maintenance management. Revenue management. Marketing. Reporting. Loyalty… and so on. It has gotten to the point where it's difficult to understand where the legacy PMS starts and ends.
Luckily, hotel technology is beginning to move in Apple's direction. Many companies, particularly PMSs are adding App Stores to their offering. However, most PMSs still offer limited connectivity and charge buckets of cash to integrate other technologies. Even the latest generation of PMSs – some of which have done away with pesky integration fees (good start!) – can't offer the gold standard of connectivity that we've become accustomed to in our personal lives from an iPhone. This is because there is a fundamental flaw in how the PMS is developed. It isn't inherently built for connectivity.
The evolution of hotel technology: built for ultimate connectivity
The next – and truly future-facing – evolution in hotel technology is built for access first. And this is only possible with an API-first model in which the connectivity layer (the API) is developed first, then a lean PMS with core functionality (to handle things like reservations, inventory, rate management, invoicing, and accounting) is built on top of it. This development cycle prioritizes access to data over anything else and is the only way to guarantee that everything - every single piece of data - in the PMS is also completely available, accessible and integrate-able. It means that hotel technology is connected as seamlessly as the apps you've downloaded on your iPhone. Literally nothing else is more important than ensuring hotels don't have to jump through hoops to update records or integrate a new technology. Nor does it cost and arm and a leg to integrate with a third party. Integrations are the whole point.
In fact, this changes the entire definition of a PMS. It's no longer simply a storehouse of data; the PMS is the central integration point of all data and technology. Just as the iPhone serves as a tool to download and use apps and tools that orient and organize our lives and communications, the PMS should serve the same purpose. A lean PMS should handle all the key stuff flawlessly and offer an App Store with innovative, click-to-connect apps.
This setup gives hotels the freedom to build their own ecosystem by picking-and-choosing the best in breed systems that integrate seamlessly with all other systems. And it allows third party providers to focus on building the best tools possible, without having to worry about integration pains. Much like the iPhone, it even allows for the development of enhancements to features that already exist in the PMS. So, for example, the PMS might offer basic reporting or housekeeping, but hotels that want to automate the housekeeping process or that require advanced BI features can connect them. Or even build their own custom tools, if so desired. Best of all, no matter what new technology comes along, it will always connect to the PMS, just as apps on the iPhone.
It's time for the future. And, just as Apple chose to focus on making the core of its product better (bigger screens, lighter weight materials, higher resolution cameras, and so on), PMSs that offer the ultimate connectivity will do the same, leaving the rest up to the third-party experts.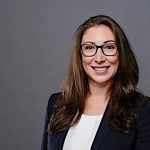 Posted by
Margaret Ady
Margaret is a leading industry voice. She's no stranger to travel tech startups, having led marketing for Berlin-based SnapShot, and prior to that, for TrustYou. And, she's been recognized for it. In 2016, she was awarded HSMAI Europe's Top 20 Extraordinary Minds in Sales, Marketing and Technology. Before joining the hospitality technology scene, Margaret held leadership roles at The Walt Disney Company and The Oprah Winfrey Network. Margaret has also provided research, branding and marketing consulting services to many companies, including 20th Television (Fox), Nielsen and Red Bull. She graduated from the University of Southern California (go Trojans!) with degrees in Economics and Psychology and a focus in business. During her studies, she was awarded the USC Annenberg Communications Critical Pathway Grant for her research in new technology and its impact on healthcare decision-making.