Our people make apaleo and its culture pretty darn unique. So, here's a chance to get to know them! We chatted with Gabriel, our Digital Marketing Superman. He told us about his superpower with football history, his love of churrasco, and much more...Check it out: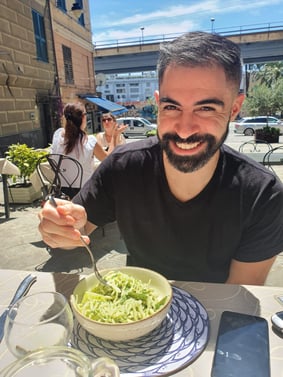 Name:
Gabriel Falcione
Nationality:
Brazilian/Italian
Superpower (err…job):
Digital Marketing
---
What's your background?
My first degree was in Journalism and I've worked as a news reporter and editor for 6 years. I used to work for Brazil's biggest news magazine, covering serious subjects such as politics and economy. Then I started to move towards Marketing, at first working with content. I have worked for Accenture in Brazil creating branded content strategies for Google and a wide array of Brazilian fancy startups. I got so in love with this ecosystem that I decided in 2014 to create my own company. Alongside two partners, I developed Skoregame, an app that uses gamification to motivate retail sales teams. This experience gave me a solid background about how to scale up a B2B startup but especially about how to generate demand for your business, taking advantage of performance marketing to make your product reach more people out there.
After that, I worked for a huge Brazilian PR agency, leading the Digital team and creating content (videos, podcasts, webinars) and campaigns for brands such as Uber, Nissan, Volkswagen, Merck, Sanofi, ABB and many more.
Since 2018, I have been living in Italy, even if I'm not a huge fan of pizza and cannoli 😊
What drew you to apaleo?
Since I arrived in Italy, I started to read more and more about the hospitality sector, which is such an important sector in the country. I was curious about how startups were trying to disrupt a traditional market and start researching it. At first, what drew me to apaleo was the API-first approach. It's such a bold statement. Anyone with a minimal experience in creating digital products recognizes it. Then I was sold when Alicia told me how many different nationalities worked under the same roof. Work in a truly international environment, with distinct cultural and professional perspectives, amazes me.
What the heck is that you do?
As a Digital Marketing Manager, I plan and execute whole digital communication strategies capable of empowering brands in proprietary platforms and social media ones. I also coordinate the production of killer content pieces like videos, podcasts and info graphics. Besides owned content, my expertise includes creating paid search campaigns, including keyword research, bid management, ad copy, targeted landing pages and trackable calls to action.
What is your favorite part about apaleo? What gets you pumped up in the morning?
In a sentence, it's just the place to be right now for a Marketing professional. I mean, working with a product truly disruptive within a sector that eagers for innovation is just a joy. For any marketing professional, it's so important to take our message out there, reaching the people that can get tons of benefits using a product such as our one. In apaleo, I feel like I can make a difference. The Marketing team is great, there's no such thing as a lot of approval layers, you can talk directly to anyone and that's a great environment to work.
What upcoming trends in hospitality/hospitality tech are you most excited about?
IoT is going to have a huge impact on a mid and long term horizon. But I am crazy about data and how digital can make everything trackable. Of course, we have big challenges ahead of us regarding privacy and the proper management of other's people data. GDPR, even if not perfect as a benchmark, was a huge step towards it.
For me using data to support not only business but product decisions is what is going to make a difference in the next years in the hospitality sector. Because data kind of summarizes customer voices and we do need to listen to them carefully in order to be disruptive.
If you could magically pick up one new skill overnight, what would it be?
Learn to code. I mean, I get by with a little help but I would love to wake up some of these days, prepare a nice cup of joe and magically start coding like there's no tomorrow.
What's one of your favorite family traditions that you miss from home?
Brazil is all about churrasco, the traditional barbecue with a lot of picanhas, the Brazilian famous steak. But even a vegetarian would have a great time in a churrasco, since there's plenty of different food and drinks. The main idea is to be together for hours, just hanging out, listening to great music and, of course, watching for some football. Sundays are basically like this in my family in Brazil and I do miss these days, especially because the beer is freezing cold 😊
What's something people would be surprised to know about you?
I have an impressive memory when it comes to football. I can remember entire starting line-ups from the 80s and can talk about that for hours and hours. Sometimes, in my free time, I can re-watch, for instance, the Brazilian Football Final from, well, 1979 - a great game, by the way.
Who is your favorite super hero and why?
Batman, basically because I love to wear black. Just kidding. Come on, he's the real deal. A superhero just like us - maybe richer than us, but, anyway, you got it.
And that's Gabriel for you. Until next time...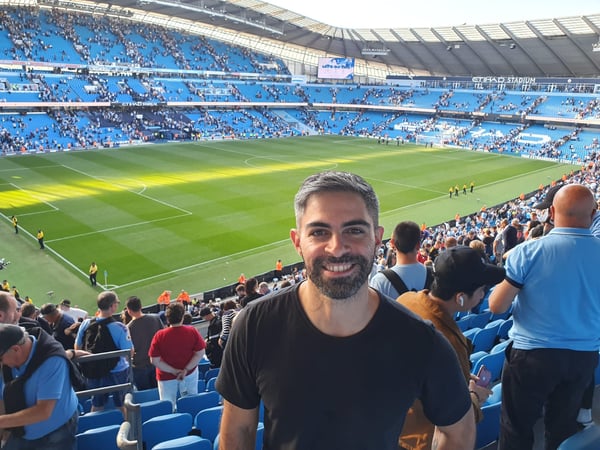 Stay tuned for more origin stories from your favorite apaleo super heroes!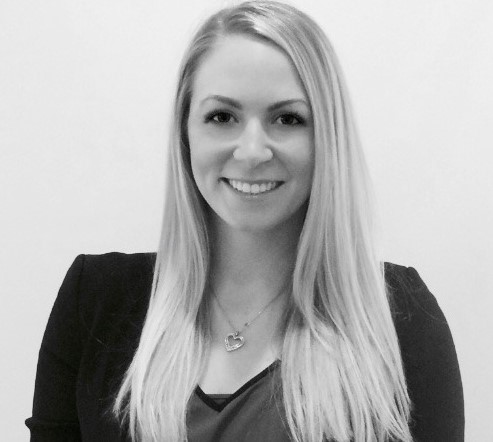 Posted by
Alicia Wahlberg
Alicia found a passion for helping others succeed and learn, which had led to move from an Operations Manager into a focus on People and Culture. She has a focus on diversity and intercultural behavior with a history of excellent customer service through active listening, creativity through strategic problem solving, team leadership, and international networking. Her favorite part of the job is finding new team members and matching them to the role of their lifetime.