Tamara Markotic will join the company to run the apaleo app community
apaleo, the award-winning technology company that is revolutionizing the hospitality industry, announced the appointment of Tamara Markotic to its management team. Tamara, originally from Zagreb in Croatia, is the latest addition to the apaleo family as the company grows internationally, with many new hotel groups and apps coming on board and mutually expanding apaleo's two-sided marketplace.
Based in Munich, Markotic will be responsible for leading the apaleo app community and creating a center of competence for hotel related apps and technology. Part of the plan is to develop a co-working space for the apaleo community in Munich. Any app vendor that is in Munich, has people located in the city, or is passing through town is invited to join and work at apaleo's headquarters. Just as apaleo has an entirely open platform, its doors are also open for any app in the industry.
Tamara, aged 34, brings years of experience from hotels, technology, and the start-up scene, winning awards with her companies and going through accelerator programs. In her most recent role, she was cofounder & CEO of Sightrun, an app from Zagreb that offers audio guided city tours for runners. She was based in a co-working space, and knows how well these spaces can foster innovation and collaboration.
"I am an entrepreneur, love building start-ups and communities, and really fell in love with the apaleo team, their next generation native cloud PMS and its open platform," Tamara says. "Over the past year, apaleo has proved, by taking almost 100 apps on board, that its open API-first platform is a first in the industry and very unique in its approach."
Uli Pillau, apaleo founder and CEO, comments, "apaleo continues its success period with a focus on growth and expansion. Tamara's energy and personality is exactly what we were looking for to work with our big community of apps that are connected seamlessly to apaleo. Additionally, she is an ambitious sportswoman who has done many marathons and ultra runs in her life. This type of personality is exactly what we need in order to beat the dinosaur legacy PMSs in our industry."
As part of this expansion phase, apaleo is looking to hire more exceptional candidates for various roles within the company, particularly motivated developers looking to build products that will disrupt the hotel industry and talented sales and marketing candidates with proven track records of success. Candidates can always submit their applications here.
Uli Pillau continues, "apaleo's team and culture impresses many who first meet us. Everyone at the company acts as a true founder, and we are very diverse with young people from multiple nationalities and backgrounds. The team's passion and core values allow us to be agile, move quickly, and deliver on features and promises. This isn't always the case with bigger companies with corporate environments, and we think our hotel customers and development partners are seeing a clear benefit from our agile approach. You could say apaleo is demonstrating true diversity!"
About apaleo
Hotels need the right technology and systems to manage all the complexities of their business. At the core of these systems is the property management system (PMS), which manages hotel inventory and reservations, rates, accounting, invoicing and payments, and more. Then there are all the additional systems like CRM, CRS, upselling, review monitoring, distribution and channel management, forecasting, business intelligence reporting, and so forth. Hoteliers rely on all these tools yet struggle because many of them don't integrate.
apaleo's PMS platform connects all these systems quickly and seamlessly. As the first PMS which is purely based on a fully open 2-way API, hotels can grant applications access to all the information stored in apaleo, as well as allow them to write back data to the PMS. apaleo's public API allows hoteliers to innovate without major risks, integration hassles, long wait times and hidden fees. Developers and software vendors can easily connect to apaleo, and hotels can even develop their own, custom apps with ease. Applications are housed in the apaleo Store, opening the possibilities for hotels to connect to pre-integrated, innovative apps – guest facing or staff facing – with one click. Learn more at www.apaleo.com.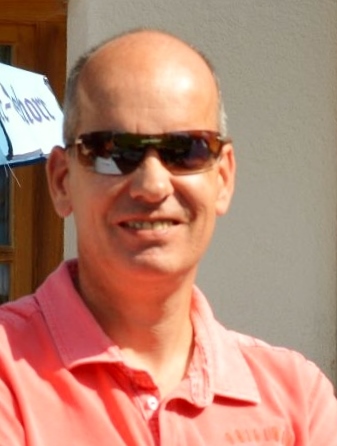 Posted by
Uli Pillau
Ulrich "Uli" Pillau is an entrepreneur and angel investor. He is founder of apaleo, a Munich based start-up developing a next generation cloud platform for the hospitality industry. Previously Uli was involved in building up several very successful software companies in the hotel and travel space. His companies included Fidelio Software, today the worldwide leading Property Management System for hotel chains and hotels. Fidelio was later acquired by Micros and today is part of Oracle. Subsequently he was leading IDeaS, a company offering the first scientific revenue management software for the hotel industry which quickly became the standard Yield & RMS system for hotels around the globe. In 2010, IDeaS was sold to SAS Institute and today is actively managing over a Million hotel rooms with its software.