---
apaleo PMS replaces core system at SV Hotel's own branded property, connecting its entire software stack
SV Hotel, a selection of 10 hotels throughout Germany and Switzerland (eight branded, two own branded), announced today that it has successfully introduced apaleo, the world's most open property management systems (PMS), at Amaris, one of its own branded hotels.
After working with inflexible, complicated, legacy property management systems, SV Hotel realized that it was time to adapt its digital strategy. The group's new approach was to find a leaner system that was easy to set up, easy to use, and would allow applications to connect seamlessly. Stay KooooK, SV Hotel's new extended stay brand, which will open its first two hotels in 2020, helped to spur on this change. With only one staff member on property, the concept required more automation, freeing up time so that the host could take care of guests. After evaluating many providers, SV Hotel began a pilot with apaleo based on its ease of use, flexibility, and, most importantly, shared vision for the future of hotel technology.
"Running a hotel is complicated enough. We didn't need technology to make it more complicated. apaleo takes technology headaches out of the equation. Our first pilot hotel, Hotel Amaris in Switzerland, was set up in a matter of days with pre-integrated systems like a CRM, channel manager and guest facing apps," said Kornell Otto, Director of Project Management of SV Hotel. "apaleo's future-facing system and team has allowed us to make our technology vision a reality."
apaleo's open platform and store full of pre-connected applications has provided the perfect environment for Hotel Amaris to connect applications like apaleo's Booking.com Direct Connection and eZee for channel management, HotelAppz for CRM and Code2Order for all guest facing communication. It has also automated many of the tedious tasks at the hotel, including check-in and check-out, and night audits, freeing up countless hours of time for staff and improving the guest experience.
"We are excited to partner with SV Hotel as it transitions away from closed, legacy systems to open and nimble technology. SV Hotel shared apaleo's future-forward vision for hotel technology. From the beginning, apaleo has been built as an open platform that allows hotels to connect any and all innovative applications that they want to use," said Philip von Ditfurth, co-founder of apaleo.
"Since forming apaleo, our team has been clear in our vision of creating a core PMS and open platform that allows hotels to connect apps with ease. The company's fast growth and enthusiasm from hotels and hotel groups validates that our vision is the right way forward for hotel technology," said Uli Pillau, CEO and co-founder of apaleo.
---
SV Hotel führt apaleo erfolgreich ein, um seine neue digitale Strategie voranzubringen
apaleo PMS ersetzt das Kernsystem des SV Hotels und verbindet den gesamten Software-Stack
SV Hotel, eine Sammlung von 10 Hotels in Deutschland und der Schweiz (acht Marken, zwei Eigenmarken), gab heute die erfolgreiche Einführung von apaleo, dem weltweit offensten Property-Management-System (PMS), bei Amaris bekannt, einem seiner Hotels mit eigener Marke.
Nach der Arbeit mit unflexiblen, komplizierten und veralteten Property-Management-Systemen erkannte SV Hotel, dass es an der Zeit war, seine digitale Strategie anzupassen. Der neue Ansatz der Gruppe bestand darin, ein schlankeres System zu finden, das einfach einzurichten und zu nutzen war und eine nahtlose Verbindung von Anwendungen ermöglichte. Stay KooooK, die neue Marke für Langzeitaufenthalte von SV Hotel, die im Jahr 2020 ihre ersten beiden Hotels eröffnen wird, trug dazu bei, diesen Wandel voranzutreiben. Da sich nur ein Angestellter vor Ort befindet, erfordert das Konzept mehr Automatisierung und Zeit, damit sich der Gastgeber um die Gäste kümmern kann. Nachdem SV Hotel viele Anbieter evaluiert hatte, startete es aufgrund seiner Benutzerfreundlichkeit, Flexibilität und vor allem auf der gemeinsamen Vision für die Zukunft der Hoteltechnologie einen Pilotversuch mit apaleo.
"Ein Hotel zu führen ist kompliziert genug. Wir brauchen keine Technologie, um es komplizierter zu machen. apaleo adressiert technologische Probleme. Unser erstes Pilothotel, das Hotel Amaris in der Schweiz, wurde innerhalb weniger Tage mit vorintegrierten Systemen wie CRM, Channel Manager und Apps für den direkten Gästekontakt konfiguriert", sagte Kornell Otto, Leiter des Projektmanagements von SV Hotel. "Das in die Zukunft gerichtete System und Team von apaleo haben es uns ermöglicht, unsere technologische Vision Wirklichkeit werden zu lassen."
Die offene Plattform von apaleo und der Shop mit vorinstallierten Anwendungen bieten für das Hotel Amaris die perfekte Umgebung, um apaleo-Anwendungen wie Booking.com Direct Connection und eZee für das Channel-Management, HotelAppz für CRM und Code2Order für die gesamte Kommunikation mit den Gästen zu verbinden. Darüber hinaus wurden viele der mühseligen Aufgaben im Hotel automatisiert, darunter das Ein- und Auschecken sowie Nachtläufe, wodurch unzählige Stunden Zeit für die Mitarbeiter gespart und die Erfahrung der Gäste verbessert wurden.
"Wir freuen uns, mit SV Hotel eine Partnerschaft einzugehen, wenn sie den Übergang von geschlossenen Legacy-Systemen zu offener und flinker Technologie machen. Das SV Hotel teilt die Zukunftsvision von apaleo für die Hoteltechnologie. apaleo wurde von Anfang an als offene Plattform entwickelt, die es Hotels ermöglicht, alle innovativen Anwendungen zu verbinden, die sie nutzen möchten", sagte Philip von Ditfurth, Mitbegründer von apaleo.
"Seit der Gründung von apaleo hat unser Team die Vision, ein zentrales PMS und eine offene Plattform zu schaffen, die es Hotels ermöglichen, Apps einfach zu verbinden. Das schnelle Wachstum und die Begeisterung des Unternehmens bei Hotels und Hotelgruppen bestätigen, dass unsere Vision der richtige Weg für die Hoteltechnologie ist", sagte Uli Pillau, CEO und Mitbegründer von apaleo.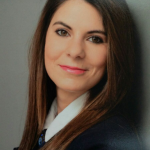 Posted by
Katarina Simic
Katarina is apaleo's marketing manager, responsible for content, events, campaigns and so much more. After studying law, Katarina was a legal consultant for the city of Zagreb. However, it was in hospitality that Katarina really found her passion. She went on to run a small, family-owned hotel in Croatia and enjoyed it so much that she decided to return to school to get her MBA in International Tourism Management. During this time, she was a project manager for Hochschule Bremen, responsible for developing brand strategies for key regions.