apaleo PMS replaces core system at SV Hotel's own branded property, connecting its entire software stack
SV Hotel, a selection of 10 hotels throughout Germany and Switzerland (eight branded, two own branded), announced today that it has successfully introduced apaleo, the world's most open property management systems (PMS), at Amaris, one of its own branded hotels.
After working with inflexible, complicated, legacy property management systems, SV Hotel realized that it was time to adapt its digital strategy. The group's new approach was to find a leaner system that was easy to set up, easy to use, and would allow applications to connect seamlessly. Stay KooooK, SV Hotel's new extended stay brand, which will open its first two hotels in 2020, helped to spur on this change. With only one staff member on property, the concept required more automation, freeing up time so that the host could take care of guests. After evaluating many providers, SV Hotel began a pilot with apaleo based on its ease of use, flexibility, and, most importantly, shared vision for the future of hotel technology.
"Running a hotel is complicated enough. We didn't need technology to make it more complicated. apaleo takes technology headaches out of the equation. Our first pilot hotel, Hotel Amaris in Switzerland, was set up in a matter of days with pre-integrated systems like a CRM, channel manager and guest facing apps," said Kornell Otto, Director of Project Management of SV Hotel. "apaleo's future-facing system and team has allowed us to make our technology vision a reality."
apaleo's open platform and store full of pre-connected applications has provided the perfect environment for Hotel Amaris to connect applications like apaleo's Booking.com Direct Connection and eZee for channel management, HotelAppz for CRM and Code2Order for all guest facing communication. It has also automated many of the tedious tasks at the hotel, including check-in and check-out, and night audits, freeing up countless hours of time for staff and improving the guest experience.
"We are excited to partner with SV Hotel as it transitions away from closed, legacy systems to open and nimble technology. SV Hotel shared apaleo's future-forward vision for hotel technology. From the beginning, apaleo has been built as an open platform that allows hotels to connect any and all innovative applications that they want to use," said Philip von Ditfurth, co-founder of apaleo.
"Since forming apaleo, our team has been clear in our vision of creating a core PMS and open platform that allows hotels to connect apps with ease. The company's fast growth and enthusiasm from hotels and hotel groups validates that our vision is the right way forward for hotel technology," said Uli Pillau, CEO and co-founder of apaleo.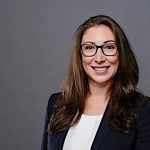 Posted by
Margaret Ady
Margaret is a co-founder and CMO of apaleo, responsible for the company's brand positioning, marketing, and strategic growth. She's no stranger to travel tech startups, having led marketing for Berlin-based SnapShot, and prior to that, for TrustYou. And, she's been recognized for it. In 2016, she was awarded HSMAI Europe's Top 20 Extraordinary Minds in Sales, Marketing and Technology. Before joining the hospitality technology scene, Margaret held leadership roles at The Walt Disney Company and The Oprah Winfrey Network. Margaret has also provided research, branding and marketing consulting services to many companies, including 20th Television (Fox), Nielsen and Red Bull. She graduated from the University of Southern California (go Trojans!) with degrees in Economics and Psychology and a focus in business. During her studies, she was awarded the USC Annenberg Communications Critical Pathway Grant for her research in new technology and its impact on healthcare decision- making.