New partnership with apaleo enables STAYERY to connect all systems for the ultimate guest experience
Berlin-based boutique apartment brand, STAYERY, announced today that it has selected apaleo, the world's most open property management systems (PMS), as the core heart of its technology stack for its ambitious expansion plans.
STAYERY caters to young professionals, which have their own unique set of expectations when traveling: a modern, recognizable brand, simple check-in, great value, and more. Architecture and design is crucial, but technology surely plays an important role on the operational side. The STAYERY team knew they needed a core system that could automate tasks to reduce wait times and connect seamlessly to other systems that the serviced apartment brand wants to use. After assessing the market, it became evident that apaleo was the one for the job. Its easy-to-use PMS, coupled with its completely open platform and store allowed STAYERY to fully automate check-in/check-out and connect applications like Hotelappz for CRM and guest communication, UP booking engine (IBE), a channel manager, and even its own, self-developed check-in terminal. All was set up and live in a matter of days.
"We had some concerns that getting our technology stack set up would be a hassle, but apaleo is so quick and easy to work with. In fact, we were able to do the setup of our first property almost entirely on our own with little support. We even plan to bring the coming properties live completely on our own," said Hannibal DuMont Schütte, Managing Director and founder of STAYERY. "apaleo is also the only provider that doesn't charge exorbitant set up and integration fees, saving us on costs which we can pass back to our guests vis-à-vis highly competitive room prices."
apaleo's quickly growing platform allows hotels and apartments to completely customize the way they set up their systems and applications to improve the digital guest journey for guest segments of all shapes and sizes, from Gen Z to Boomer and beyond.
"Hotels have struggled long enough with their PMSs – hidden fees, long wait times for set up and integrations, difficult to use systems…it shouldn't be such a headache," said Philip von Ditfurth, co-founder of apaleo. "We've really enjoyed watching STAYERY prepare to go live with a set of forward-facing technology that is sure to dazzle its guest segment. And the setup STAYERY chose is ideal for the upcoming rollout."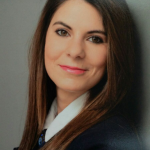 Posted by
Katarina Simic
Katarina is apaleo's marketing manager, responsible for content, events, campaigns and so much more. After studying law, Katarina was a legal consultant for the city of Zagreb. However, it was in hospitality that Katarina really found her passion. She went on to run a small, family-owned hotel in Croatia and enjoyed it so much that she decided to return to school to get her MBA in International Tourism Management. During this time, she was a project manager for Hochschule Bremen, responsible for developing brand strategies for key regions.