The latest trend in the Nordics is likely to arrive at a destination near you: the staffless hotel. Scandinavian hotel chains such as PLACE TO SLEEP have discovered the keys to operating successful franchises without a reception or front desk. There are, of course, still humans to take care of housekeeping and maintenance, and live support is always available by phone, but the daily business of a staffless hotel happens without hotel-based personnel.
So how can hotels go unmanned while still ensuring that guests remain satisfied throughout their entire guest journey? The answer lies in the hotel's technology. Here's how PLACE TO SLEEP Hotels manages its staffless hotels.
Pre-arrival
As with most hotels, guests can easily book a room directly through the hotel website, through any major OTA, or by calling the hotel's central office, where a motivated team supports all service requests. However, at PLACE TO SLEEP Hotels, once guests make a reservation, they automatically receive a confirmation email generated by Swedish company, Loopon. As part of the reservation process, guests have options to customize their stay with vouchers for breakfast, coffee and more, which can be redeemed at a partner café near the hotel.
Prior-to-arrival, guests receive a PIN code via email and SMS, which can be used to open the main door to the hotel as well as the guest's room throughout the stay.
In-house
Once on premise, the guest is automatically checked in once his or her code is used at the hotel room, meaning that the guest does not have to spend time in a queue just to let the hotel know that he or she has arrived. Additional services can be offered at the hotel by the online kiosk at the hotel's entrance which is connected to apaleo.
There are systems at play behind the scenes as well. PLACE TO SLEEP hotels uses apaleo's cloud PMS to automate room assignments and Adyen Payments to process credit card payments, all without manual work from hotel staff.
Post-stay
Just like the automated arrival process, there is another time-saver for guests at the time of the check-out: The guest can simply leave the hotel without any sign off and will be automatically checked out at noon, when the PIN code is also automatically deactivated. An invoice generated by apaleo will be delivered via email.
Making the process run smoothly
In order for a staffless hotel to work well, the hotel should reduce the number of room types to a required minimum. This means that a large number of rooms are essentially equal. These rooms do not have different sizes or rates.
Policies and prices for early check-in or late check-out must be entirely clear and not open for negotiation. Either there is no such thing as early check-in or every hour of early check-in (when available) requires a certain fee, which is automatically posted. Group bookings are simply multiple individual bookings.
With all these policies and technologies in place, the hotel can indeed run essentially on its own. Some people, such as housekeeping are still required, but even the communication with housekeeping staff can be automated. At PLACE TO SLEEP Hotels, housekeepers are informed via apaleo's housekeeping app, which notifies the staff as to which rooms need to be cleaned. The team can then clean the room and update the status of the room within the app so that it is ready for check-in.
Benefits
With such a reduction in personnel, the hotels that operate unmanned has two major benefits.
Firstly, they do not require a high number trained staff and therefore have lower fixed operating costs, which in turn means they can operate even smaller units profitably. This enables a blue ocean strategy for the PLACE TO SLEEP Hotels by allowing expansion to smaller destinations and 'secondary locations' of major cities where demand is lower and indeed too low for a traditional full-service hotel, but enough for a small staffless unit.
Secondly, they can save a significant amount of money. These savings are passed on to the guests via highly competitive rates, and the hotel itself can choose how to invest the savings – in particularly nice rooms, excellent locations, or a combination of the two. In addition, the company can increase the profits and run a highly lucrative operation from day one.
Jan-Henrik Holmlund, co-founder and CEO of PLACE TO SLEEP Hotels, says, "We are very proud of the highly effective hotel concept we have created. The results we produce with our hotels and through the technology automation can beat almost all of the traditional hotel concepts we are aware of."
"The guests love the easy and mobile-friendly guest journey and getting rooms at a great price," he adds. "We see a significant interest in Finland and the Nordics in having many more hotels in that region, and next will be an expansion to other European countries. The PLACE TO SLEEP Hotels' financial model using automation allows us to operate properties with profits hardly seen before in the industry in destinations with lower demand. Innovation is at our very core, so it was vital for PLACE TO SLEEP for find an innovative partner with a next generation PMS. We believe in the big vision and team of apaleo which we have known for many years."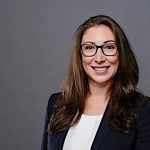 Posted by
Margaret Ady
Margaret is a leading industry voice. She's no stranger to travel tech startups, having led marketing for Berlin-based SnapShot, and prior to that, for TrustYou. And, she's been recognized for it. In 2016, she was awarded HSMAI Europe's Top 20 Extraordinary Minds in Sales, Marketing and Technology. Before joining the hospitality technology scene, Margaret held leadership roles at The Walt Disney Company and The Oprah Winfrey Network. Margaret has also provided research, branding and marketing consulting services to many companies, including 20th Television (Fox), Nielsen and Red Bull. She graduated from the University of Southern California (go Trojans!) with degrees in Economics and Psychology and a focus in business. During her studies, she was awarded the USC Annenberg Communications Critical Pathway Grant for her research in new technology and its impact on healthcare decision-making.