How selecting the right PMS can save hotels time and reduce unnecessary costs
Someone recently told me that humans spend approximately six months of their lives waiting in line for things. Six full months. Those stats might double for hoteliers, if you consider the long wait times for getting a PMS live and the ridiculous queue for interface installations.
If you're one of the many hotels or chains out there that is trying to get a new PMS up and running, but you are struggling with two, three, or more months of wait times to go live, then you may want to reconsider your PMS vendor. Here's some food for thought:
Installation/Go Live Should Take Hours or Days, Not Months
A reasonable time to wait to have your hotel up and running is a couple of days, maximum. Depending on your hotel's set up, this time could be reduced to a couple of hours or less. In fact, with apaleo, if your hotel feels so inclined, you could even set up your hotel yourself, at your own pace. You don't have to even take my word for it - try it yourself!
Part of the reason for the reduction in wait times is because next generation PMSs like apaleo can do the entire activation remotely and with minimal effort. Which brings me to another important benefit that comes as a byproduct of reducing time and complexity to get a system live: setup fees become a thing of the past, which can save hotels thousands of euros.
Integrations should be immediate and cost-free
One hotelier that I spoke to recently had been waiting for nine months on a key integration, and still had no clear deadline in sight. When your entire system depends on having these integrations live, this kind of wait is unacceptable.
Your PMS vendor should allow any and all systems to connect with ease and without extra costs. apaleo, for example, comes with a pre-connected store where hoteliers can simply click to connect systems – no wait times, no extra fees. And, if a system isn't there yet, the connection can be built with minimal effort. This is only possible when the PMS is built on an open platform with a public API.
Training should be simple and on demand
Once your hotel or hotel chain is set up with its PMS and all integrations, you and your staff should be able to work with the systems immediately, not wait to coordinate a time for consultants to come and train the team. These on-site trainings come at a heavy cost, in terms of fees, travel expenses, and man-hours wasted. Reduce this time and eliminate the cost with a PMS that is so simple to use that staff can be up to speed with remote support through guides, exercises, and webinars. And, if an issue arises, the PMS should provide a 24-hour ticketing system to fix any issues.
Automating hotel operations should be simple
Once the entire system is live and running, your PMS should allow your hotel or hotel chain to reduce the amount of time spent on mundane tasks. You know, the repetitive work that your staff does (or rather, hates to do) manually, day in and day out. Things like check in/out, manually entering payment details, night audits, etc. These things cost your staff (and in most cases, your guests) time, and they are prone to human error. So, find a vendor that allows you to automate these tasks. It will save time, make staff more satisfied, improve your guest experience, and keep more money in your hotel's pocket.
Bonus round
The next generation of PMSs, like apaleo, offer much more than just time savings. Costs are drastically reduced, with no need to pay set up fees, integration fees, or consultants to help with set up and training. Because integrations pains are removed, you also get the freedom to test new systems or tools without any risk, allowing for more custom, innovative combinations of technology at the hotel as well as systems that better support the digital guest journey.
We all spend enough of our lifetime waiting. Let's remove wait times (and unnecessary fees!) wherever we can, particularly in business where waiting can cost money. Find a PMS vendor that isn't going to make you wait.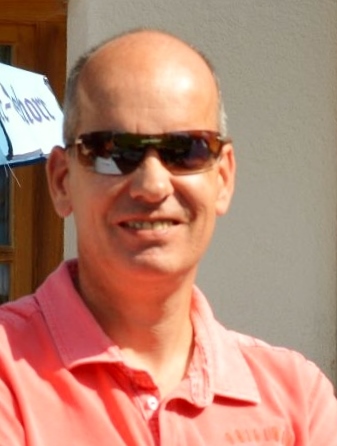 Posted by
Uli Pillau
Ulrich "Uli" Pillau is an entrepreneur and angel investor. He is founder of apaleo, a Munich based start-up developing a next generation cloud platform for the hospitality industry. Previously Uli was involved in building up several very successful software companies in the hotel and travel space. His companies included Fidelio Software, today the worldwide leading Property Management System for hotel chains and hotels. Fidelio was later acquired by Micros and today is part of Oracle. Subsequently he was leading IDeaS, a company offering the first scientific revenue management software for the hotel industry which quickly became the standard Yield & RMS system for hotels around the globe. In 2010, IDeaS was sold to SAS Institute and today is actively managing over a Million hotel rooms with its software.