How One Hotel Set Up a New PMS and Fully Integrated Revenue Management Tool in A Matter Of Minutes
Ask many hoteliers about their biggest technology headaches, and they will tell you about the painful procedure of setting up their PMS. It is an expensive process where the set up alone can take months, sometimes even years. And, once set up, many hotels find that other core software does not integrate. Most often, this is due to legacy software with on-site installations, complicated interfaces, and limited features. But even PMSs that boast cloud-based solutions tend to have a complicated set up and onboarding process. It leaves hotels stuck – on the one hand, they want a new and better solution, on the other hand, they don't have the time to invest in such complicated setups.
One hotel, unsatisfied with its current setup, decided it was time to make a change and searched for a better way.
Hotel Uhland, an independent property located in the heart of Munich's city center, struggled with its legacy PMS. The system itself was clunky and did not offer simple, integrated solutions for managing rates, channel management, and more. The team was spending too much time and manual work on its pricing, taking away from time that they could be spending with guests.
Susanna Wörle, General Manager of the hotel, notes, "We are a rather small team with a very personal touch to the guests. A challenge we are facing is positioning our unique offering on the competitive Munich market. Technology is playing a critical role to stay in the race. But as a small team it has become nearly impossible for us to deal with the increasing complexities integrating the tools we really need."
Wörle began her search for a flexible PMS that could be set up quickly and could easily connect to core revenue management tools. Her goal was to find a solution to optimize the hotel's rates using data like competitors' rates, events, historical data and business on the books, without manual work and the possibility of human errors.
After extensive research, she settled on apaleo, a fully cloud-based PMS with a pre-integrated marketplace of applications in a variety of hotel software categories. Through the apaleo marketplace, Wörle selected Hotellistat for its revenue management tool, which provides a simple drag-and-drop interface to adjust prices and update rates in the apaleo PMS.
To Wörle's surprise, the entire set up was a breeze. She notes, "It is amazing how easily we can manage our prices with Hotellistat – not to mention that the rates are automatically updated in our apaleo PMS and synchronized with our OTAs without a channel manager. Because Hotellistat is pre-integrated with apaleo, the setup was done in less than one hour."
With numerous comparison and filter options, Wörle and her team were able to analyse the price of room per category, length of stay, occupancy, cancellation policies and included services. What's more, by a simple drag-and-drop, Hotel Uhland can adjust prices to its competitors' rates. And with a click of a button, optimize and update rates into the apaleo PMS, saving countless hours of work without the need to hire additional staff.
Read the entire case study here.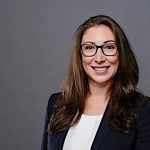 Posted by
Margaret Ady
Margaret is a leading industry voice. She's no stranger to travel tech startups, having led marketing for Berlin-based SnapShot, and prior to that, for TrustYou. And, she's been recognized for it. In 2016, she was awarded HSMAI Europe's Top 20 Extraordinary Minds in Sales, Marketing and Technology. Before joining the hospitality technology scene, Margaret held leadership roles at The Walt Disney Company and The Oprah Winfrey Network. Margaret has also provided research, branding and marketing consulting services to many companies, including 20th Television (Fox), Nielsen and Red Bull. She graduated from the University of Southern California (go Trojans!) with degrees in Economics and Psychology and a focus in business. During her studies, she was awarded the USC Annenberg Communications Critical Pathway Grant for her research in new technology and its impact on healthcare decision-making.