It's pretty terrible when a guest runs off without paying for their room. It's also not very enjoyable or time efficient (for your guests or for your staff) to manually enter payments from your property management system to your terminal and back again. Enter: automated payments. This guide will show you how automating payments can:
Ensure you get your money immediately
Save on payment processing costs
Streamline operations and improve the guest journey
...And more!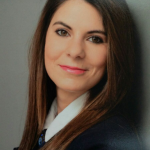 Posted by
Katarina Simic
Katarina is apaleo's marketing manager, responsible for content, events, campaigns and so much more. After studying law, Katarina was a legal consultant for the city of Zagreb. However, it was in hospitality that Katarina really found her passion. She went on to run a small, family-owned hotel in Croatia and enjoyed it so much that she decided to return to school to get her MBA in International Tourism Management. During this time, she was a project manager for Hochschule Bremen, responsible for developing brand strategies for key regions.