Our people make apaleo and its culture pretty darn unique. So, here's a chance to get to know them! We chatted with Peter, our software architect, product owner and one of the co-founders at apaleo. He told us about his obsessions with riddles, his love for clean code, dancing, skiing, diving, and more... This guy has A LOT of hobbies. Check it out: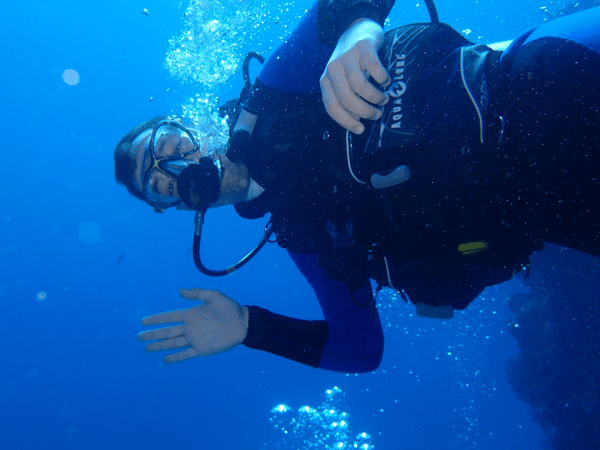 Name: Peter Grman
Nationality: It's complicated 😉
Technically I'm Slovakian, but I only lived there until I was 8. Then, I moved to Austria, then to Spain, then to Sweden, and finally to Germany. So, I'm…European?!
Super power (err…job): I've got a few jobs at apaleo, so take your pick - software architect, product owner, co-founder, dad of Saiki (one of our office pets), craft APADAY beer connection, ….
---
What's your background?
As a kid, I was fascinated with math and riddles, but not enough to actually go on to study mathematics. Instead, I went to a high school where I could learn computer programming. I continued to work as a programmer, contributing to software which was used by private banks in Austria, alongside my university studies because it always felt to me like solving a puzzle. I wasn't completely sure what I wanted to do with that skill until one summer when I took a course on distributed systems and learned about their complexity. This was it for me. I went on to get a masters, studying distributed systems and big data engineering. From there, I took a job putting my knowledge to the test, working on a hotel property management system. I really enjoyed getting to know the ins-and-outs of hotel technology, but still saw some holes in the systems. So, I eventually joined the founding team at apaleo to create the world's most open and connected PMS.
What drew you to apaleo?
Maybe this is cheesy, but I always dreamed of founding a startup. The idea of building something completely new and completely from scratch is exciting. I tried a few ideas in my spare time, but quickly learned that growing a startup is infinitely more complicated than just building a prototype and hoping for the best. So, I shelved that idea for a while and chose to work at startups instead.
I had worked with many of the other apaleo founders in the past, and when we decided to start this company, it was like a dream come true. I had the opportunity to found a company with a group of smart people that I already knew and trusted – what more could I have asked for?!
What`s your favorite part about apaleo? What gets you pumped up in the morning?
As a developer, the absolute worst thing is to come to work and try to build updates around messy code (I know because I've worked at companies with a sloppy code base). apaleo has – hands down – the cleanest code that I've ever worked in. Yeah, I know, I am kinda geeking out here, but… working with such clean code makes it really fun to implement new features and improve upon existing ones. And, once we release an update, it is really exciting to see hotels benefiting from them immediately. After a new release, I like to check our ticketing system just to hear the positive feedback from our hotels. It. Is. Amazing.
What upcoming trends in hospitality/hospitality tech are you most excited about?
I'm not sure it's an upcoming trend, but I have always been interested in, maybe even obsessed with, connecting different systems and information. When all information is connected, there is so much more space to understand the bigger picture, identify trends, and innovate.
If I look at this from a hotel's perspective, this means having all data and systems showing in one user interface. Technically, apaleo has already made that possible. It starts with an open API, and then, using a feature like apaleo One, all systems can be available within apaleo's property management system. Just imagine – one browser tab, and everything is there. No clicking around to find what you need, no messy manual work, no confusion. As more and more hotels start to work with this kind of a setup, it is going to save tons of time, cut back on human errors, and ultimately, improve the guest experience.
So, we're guessing apaleo One might just have been your favorite feature to work on?
You nailed it! Getting to have third party data automatically within apaleo's PMS is amazing, and I think it is a huge game changer for hotels. Even better, seeing 3rd party apps integrate in a matter of hours is really exciting!
If you could magically pick up one new skill overnight, what would it be?
I've been trying to learn piano for a while now. It's pretty time-consuming to learn, so I would love for someone to magically make me a talented pianist by the time I wake up tomorrow morning.
What's one of your favorite family traditions that you miss from home?
Every two weeks in the summer, my parents organize a BBQ with our friends and family. It isn't anything particularly fancy or structured, but the food is always delicious and paired with exceptionally great wines. These BBQs are always a nice place to relax with the people I care about. Hmm…maybe I should pick up this tradition at apaleo… (*note from the editor: YES, PLEASE!*)
What's something people would be surprised to know about you?
Believe it or not, my entire life doesn't revolve around code. 😝 In the winter, I used to be a ski instructor, and I am also a certified PADI rescue diver. So, I guess I could be useful to have around for both winter and summer vacations. Apart from outdoor activities, my indoor activity is currently dancing. I must admit it`s not something I am perfect at, but my cha-cha-cha moves for sure are getting better and better.
Aside from that, I'm known to use my engineering talents to expertly fold a piece of A4 paper in a way that it can open a bottle of beer (hey, I never want to be stuck thirsty somewhere!).
Who is your favorite super hero and why?
Dr. Strange! First of all, his name, in and of itself, is something I can completely relate to. His continuous efforts and patience in learning made him a great magician. I also love how all his power is not inherited but it lies just in the spells he memorized, his knowledge. I mean his story reflects the real-life struggles everyone has and teaches that practice makes perfect. Besides, its just cool how he came back and kicked a@@! 💪
And that's Peter for you. Until next time...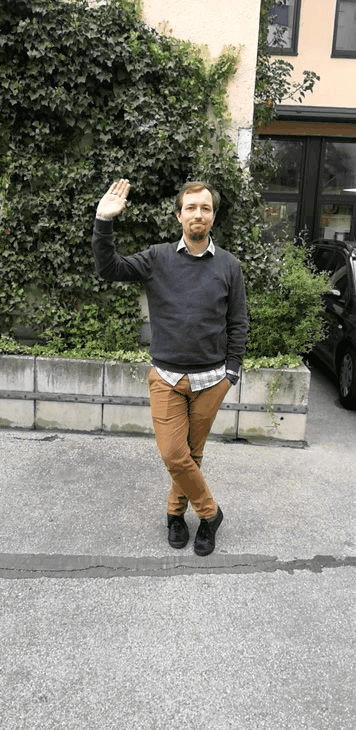 Stay tuned for more origin stories from your favorite apaleo super heroes!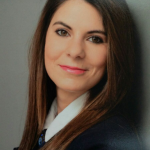 Posted by
Katarina Simic
Katarina is apaleo's marketing manager, responsible for content, events, campaigns and so much more. After studying law, Katarina was a legal consultant for the city of Zagreb. However, it was in hospitality that Katarina really found her passion. She went on to run a small, family-owned hotel in Croatia and enjoyed it so much that she decided to return to school to get her MBA in International Tourism Management. During this time, she was a project manager for Hochschule Bremen, responsible for developing brand strategies for key regions.