Our people make apaleo and its culture pretty darn unique. So, here's a chance to get to know them! We chatted with our Marketing Manager, Katarina. She told us a little bit about her background, which involves a law degree, a hotel, some wine, and...a monkey (?!). Check it out: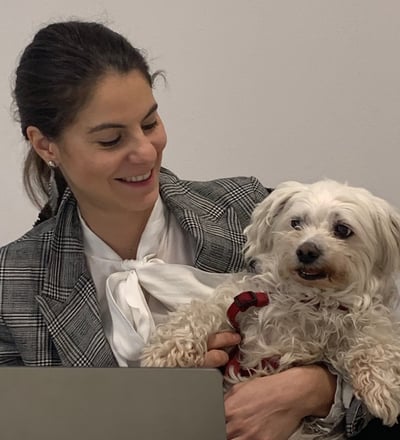 Name: Katarina Simic
Nationality: Croatian
Super power (err…job): Marketing Manager
---
What's your background?
I had this brilliant idea when I was a student that I wanted to be a lawyer. So, I studied Law and got my degree, and worked as a lawyer for a few years until I realized that Law was actually kinda…well, boring for me. The hospitality industry always interested me because my family owned a small hotel on the Croatian coast, where I had worked for a while. So, I decided to make a career move and enrolled in an MBA program in International Tourism Management.
What drew you to apaleo?
I saw firsthand how complicated it can be to run a hotel, and I also got to know some of the legacy systems while getting my MBA. I figured there must be a better way…
Then, a friend of mine mentioned that he knew one of the co-founders of apaleo. I did some research on the company and sent in my application. After meeting the team, I was hooked. Not only was the company solving the biggest challenge in the industry, but the team was high energy, smart and driven. I just knew that this was THE place where I wanted to work.
Marketing is a mystery to most. What the heck is it that you do?
At apaleo, marketing is really about education. We're educating hotels about how technology is moving forward and how it can help to improve the digital guest journey, and we're educating partners about how amazingly easy our API is to work with. I've got my hands in a lot of things to get these stories out to the world, from building campaigns to organizing events to writing press releases to creating social media content.
Oh, and we have a few top-secret surprises up our sleeves (think of them as apaleo's marketing super powers!) which are really fun to work on because they put a smile on the faces of our clients and partners. 😊
What`s your favorite part about apaleo? What gets you amped up in the morning?
After having worked in my family's hotel, I know firsthand what a nightmare it can be to use bad technology. I'm pumped when I get to see and hear the excitement from our new clients when they see how much easier apaleo is to work with and how much time it saves them in their day-to-day lives. Every true hotelier knows that hospitality is all about WOW-ing guests, and when we provide hoteliers the tools they need to focus on their guests, it feels really amazing.
What upcoming trends in hospitality/hospitality tech are you most excited about?
The entire idea of connectivity is amazing. Just imagine setting up hotel systems like setting up apps on your phone. Click to connect whatever you want. Swap out the apps you aren't using. Add new ones when you feel like it or when you see the need. This reality is here, and will only continue to grow, saving hoteliers tons of time and allowing for truly a truly customized "stack" of systems that all work together seamlessly!
If you could magically pick up one new skill overnight, what would it be?
I'd want to easily learn new languages. I'm amazed when I meet people who speak three, four, or more languages. As someone who is currently struggling to learn German, this just boggles my mind! So, if you have a magic wand, please – make me wake up fluent in German tomorrow!
What's one of your favorite family traditions that you miss from home?
At home, we have these huge gatherings at my mom's house where the entire family and all our friends get together for long lunches, some (ok, lots…) of wine, and everyone sits around chatting. At some point, the entire event turns into more of a party that lasts well into the evening with everyone talking and laughing really loudly, and someone (usually my uncle 😉) ends up dancing or singing. All the while, my mom continues feeding everyone like we haven't eaten in days, even though we've been stuffing our faces all day. Crazy family times.
What's something people would be surprised to know about you?
I have plenty of weird fun facts about myself, but one that usually surprises people is that a few years ago, I bought a pet monkey. He was small and cute, but I found out pretty quickly that he was basically a monster. After one week, he had destroyed my entire apartment. Coincidentally, he was only my pet for one week before I had to return him to his previous owner.
Who is your favorite super hero and why?
Oh, hands down, it is Batman. He's cool because he doesn't have any inherent powers, but instead relies on his genius mind and technologies (sounds kinda like the apaleo team, no?). He's also a crazy good detective, which is cool. …And let's be honest, the guy is super stylish.
...Aaaand, that's Katarina for you -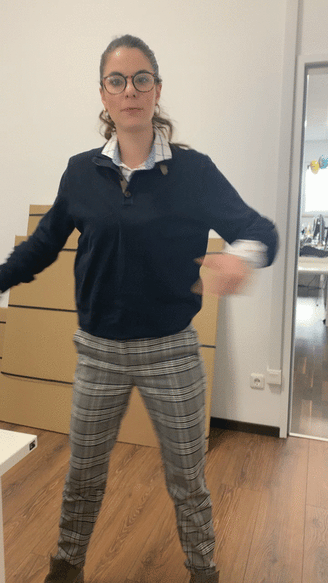 Stay tuned for more origin stories from your favorite apaleo super heroes!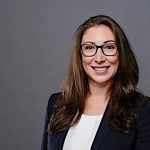 Posted by
Margaret Ady
Margaret is a leading industry voice. She's no stranger to travel tech startups, having led marketing for Berlin-based SnapShot, and prior to that, for TrustYou. And, she's been recognized for it. In 2016, she was awarded HSMAI Europe's Top 20 Extraordinary Minds in Sales, Marketing and Technology. Before joining the hospitality technology scene, Margaret held leadership roles at The Walt Disney Company and The Oprah Winfrey Network. Margaret has also provided research, branding and marketing consulting services to many companies, including 20th Television (Fox), Nielsen and Red Bull. She graduated from the University of Southern California (go Trojans!) with degrees in Economics and Psychology and a focus in business. During her studies, she was awarded the USC Annenberg Communications Critical Pathway Grant for her research in new technology and its impact on healthcare decision-making.