Rolling out in record time, Moin! Hotel upgrades to apaleo's future-facing technology
Moin! A collection of four-star hotels and apartments in Northern Germany, announced today that it would be leaving its legacy system behind to set its sights on the future with apaleo, the world's most open and connected property management system (PMS).
After consistently dealing with the headaches associated with connecting 3rd party systems to its legacy PMS, Moin! opted to make a change. It evaluated many cloud-based systems until it found apaleo, the first truly next-generation, API-first system. apaleo's approach allowed for ultimate connectivity and eliminated integration fees and lengthy wait times.
"With our old, legacy system, Moin!'s technology simply did not work well together. We needed a PMS that would allow us to connect tools to embrace and improve upon the digital guest journey, as well as manage spa services," said Frank Oswald, Managing Director of Moin! "apaleo was the only provider that could ensure all systems connect flawlessly. Plus, its simple set-up allowed us to migrate all data and go live with the system in just two days."
Moin!'s properties come with spa and wellness areas that cater to guests looking for a relaxing vacation in a cozy and hospitable environment. Exceptional service throughout the entire guest journey is key, and in order to provide such service, the technology all must work well together. Within two days, Moin! had set up its properties with apaleo and had connected applications like CODE2ORDER to support its digital guest journey.
"Simple set up and connectivity is crucial for hotels that want to embrace the digital future. From day one, apaleo was built with this in mind. We even allow hotels to set up their own properties, if they so choose," said Philip von Ditfurth, co-founder of apaleo. "Imagine my delight coming to the office on a Monday morning to see that Moin! had taken its properties live, completely on its own. It is a perfect example of how, even more traditional hotels, can easily switch to apaleo to innovate and provide different or unique experiences to guests."
About Moin!
The Moin Hotel Cuxhaven opened its doors in March 2012 and was certified with 4 stars. The hotel is housed in two buildings and located only 300 meters away from the beautiful sandy beach. The Moin has 70 rooms and extensive wellness area decorated in warm colors with soft accent. There is also an indoor pool, various saunas, a fitness room, a lobby with comfortable seating, a lift and the Moin! beauty lounge. In the evenings, guests can relax and enjoy a glass of good wine, a cold beer and tasty cocktails in front of the fireside in the hotel bar.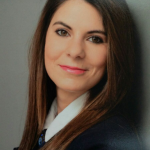 Posted by
Katarina Simic
Katarina is apaleo's marketing manager, responsible for content, events, campaigns and so much more. After studying law, Katarina was a legal consultant for the city of Zagreb. However, it was in hospitality that Katarina really found her passion. She went on to run a small, family-owned hotel in Croatia and enjoyed it so much that she decided to return to school to get her MBA in International Tourism Management. During this time, she was a project manager for Hochschule Bremen, responsible for developing brand strategies for key regions.