Partnership with apaleo enables Mirabilis Group to smoothly implement its vision
UK based property management company, Mirabilis Group announced today that it has selected apaleo to power its vision of providing remarkable guest experiences. The aim is that the website, combined with our three new London properties, will offer visitors the simple yet sophisticated solution they need to a short or long city break.
Aiming to create a remarkable guest experience is central to the Mirabilis core values. It started with creating inviting and comfortable spaces ideal for the traveller of today. Secondly, guests' expectations regarding the whole journey have evolved, and the right technology plays an important role in meeting these new expectations. To deliver, Mirabilis needed a solid core system that would automate tasks and provide rich guest experiences. After evaluating available PMSs on the market, Mirabilis decided on the most open property management system, apaleo, based on its flexibility, ease of use, and the ability to seamlessly connect with other systems.
"Opening a property is difficult enough without technology getting in the way. We needed a system that would allow us to run our properties with ease," said Kerrie Barlow, Managing Director of Mirabilis Group. "With apaleo, we were able to quickly set up properties and connect all the systems we need to deliver exceptional guest experiences."
apaleo's platform allows the hospitality industry to innovate and truly customise the guest experience. Its core PMS connects to any and all systems needed to efficiently run a hotel or property, without extra costs or interface fees. Mirabilis chose Cubilis as its channel manager and Adyen for payment automation. It then plugged in a booking engine which was designed and developed by London based studio, The Bureau for Visual Affairs.
With future openings, Mirabilis plans to expand its technology stack to build on experiences unique to each individual property.
"It's a pleasure to power innovative and scalable business concepts like those of Mirabilis Group. apaleo is designed to simplify the lives of hoteliers and to allow for ultimate customisability of systems," said Alan O'Riordan, co-founder of apaleo. "We are delighted to partner with Mirabilis Group and look forward to setting up its new openings in the near future."
About Mirabilis Group
Mirabilis Group is a property management company established in 2019 and owned by Geneva Management Group. Their vision is to be remarkable in everything they do. From the incredible location of the properties, to the spacious comfort of serviced apartments. From the dedicated people they hire, to the impeccable service they provide to the guests. Their signature approach, seamless service and sophisticated style is set to expand into the hotel industry with the Camden Hotel opening in 2020 and LX living in Lisbon opening in 2021.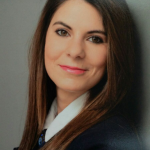 Posted by
Katarina Simic
Katarina is apaleo's marketing manager, responsible for content, events, campaigns and so much more. After studying law, Katarina was a legal consultant for the city of Zagreb. However, it was in hospitality that Katarina really found her passion. She went on to run a small, family-owned hotel in Croatia and enjoyed it so much that she decided to return to school to get her MBA in International Tourism Management. During this time, she was a project manager for Hochschule Bremen, responsible for developing brand strategies for key regions.