Maybe you're getting sick of hearing about Millennial travelers but sit tight because they still matter — a lot. Millennials take more annual leisure trips than any other generation, and they'll soon be among the most profitable group of family travelers. Further, they are the largest segment of business travelers now, with 56% saying they (shockingly) create reasons to travel for work, according to Forbes.
Millennials are not as brand loyal as older generations, but they also like consistency, according to Expedia. So loyalty isn't out of the questions, especially when there are perks. And they love a good deal because they want to add more and more trips to their busy schedules. Eighty-one percent say budget is a key factor in leisure travel. But they'll still spend big bucks to travel to distant locales. Three of out of four Millennials have booked travel via a mobile phone, yet many say they still use desktops. They show a strong preference for doing travel research on reviews sites and OTAs. However, 66% report that Instagram is an important influencer, says MarketingDive.
What does all this data tell us? In short, it's hard to pin them down. Millennials are a savvy and very willing group of travelers, but their travel journey can look very different based on the type of trip and their age (currently they span the ages of 22-36), which makes it hard for hoteliers to know how to cater to them.
We also know that there are big opportunities for limited service, small chains, and independent hotels with this price-sensitive group. Some of them are very happy to eschew the front desk and stay in a small room in order to get access to an urban core at a good rate, especially if there's a bar on property where they can safely close down the evening. Some of them, however, want the services a more traditional property provides like breakfast and a gym.
As an industry, we talk so often about the ideal guest journey, but in order to provide the ideal guest journey to Millennials, you're going to need to hone in on your ideal Millennial guest segment. Are you going after the younger end of the spectrum (more similar in many respects to Gen Z), which starts with inspiration from Instagram and will be very high tech, low touch? Or are you catering to the frequently traveling IT consultant, who wants to make sure you understand his business needs, remembers who he is, and definitely doesn't want any hassles or long lines when checking in? Or is it the young family, looking to enjoy their annual summer holiday with the kids?
By identifying the Millennial segment you're after, you can understand not just what makes Millennials distinct as a generation, but also how they differ from one another. Here's a chance to choose your target segment, and receive a free report to understand more about that target group, which amenities and services the group expects from your hotel, and the technology you should consider to meet their expectations. The idea is to give hoteliers the tools they need to really provide the ideal guest journey for their most sought after guests.
Because Millennial habits can sometimes seem contradictory, the reports are useful for sussing out what matters and how to prioritize. For instance, if Cobi, a hipster leisure traveler on the younger end of the Millennial spectrum books directly (because the hotel has a better rate than the OTAs he's already checked), he'll be impatient with a slow loading site or hiccups in the process and he'll move on quickly. To capture his direct booking, the hotel's technology must be fast and efficient. Further, Phocuswright notes that Millennials, though budget conscious, will pay more to get more. Over half report they won't book a hotel if it doesn't have the amenities they want.
Each report details what kind of hotels the traveler (family, business, single traveler, couple, etc) is into, how to run a hotel he or she loves from a technology perspective (flexibility and digital connectivity are key for Cobi), and what will really make the experience appealing (smart room technology, for the win, with this guy!).
Giuseppe, on the other hand, travels frequently for business and wants the hotel to know exactly what his preferences are (two extra pillows and a room away from the elevator). Everything should be seamless. Though he uses his mobile for everything, he may stop by the front desk to lock in the dates for his next trip to town. As Forbes notes, while Millennials may be thrifty at home, they like spending on the company dime and will go all in on room service or amenities they want so long as these things are within the company budget. Among the many ways to satisfy the Millennial business traveler, know that mobile agility matters so hotels that want Giuseppe's business will make check-in, checkout, and things like room service available via apps. And definitely give him meetings and events tools. Know that he'll prefer some healthy snacks on hand (bonus points if they are from a local vendor!) and a cocktail bar never hurt anything.
What makes Millennial travelers so different from other generations is their flexibility. They can go high on one trip and low on another. They can live like locals and still do all the touristy things. They simply can't be pigeonholed, try as the media might to do so. This makes getting a comprehensive technology plan together challenging but with a full understanding of their guest pathway and the tech underpinnings that will keep them coming back, crafting your digital energy around their priorities can be much clearer.
So now's the time to really get to know your Millennial guests. Get started by choosing your Millennial segment.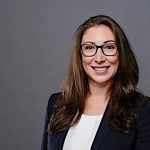 Posted by
Margaret Ady
Margaret is a leading industry voice. She's no stranger to travel tech startups, having led marketing for Berlin-based SnapShot, and prior to that, for TrustYou. And, she's been recognized for it. In 2016, she was awarded HSMAI Europe's Top 20 Extraordinary Minds in Sales, Marketing and Technology. Before joining the hospitality technology scene, Margaret held leadership roles at The Walt Disney Company and The Oprah Winfrey Network. Margaret has also provided research, branding and marketing consulting services to many companies, including 20th Television (Fox), Nielsen and Red Bull. She graduated from the University of Southern California (go Trojans!) with degrees in Economics and Psychology and a focus in business. During her studies, she was awarded the USC Annenberg Communications Critical Pathway Grant for her research in new technology and its impact on healthcare decision-making.