apaleo's open property management system provides the ultimate flexibility, automation, and ability for the hotel to focus on delivering outstanding guest experiences
Frankfurt am Main-based MA Micro-Apartment Hotels revealed today that it has chosen apaleo, the world's most open property management system, as its core technology to run its newly built extraordinary apartment hotels.
MA Micro-Apartment Hotels will open 500 serviced apartments in Q1 and Q2 2020 in Munich and Aschheim (Dornach). These serviced apartments will serve the needs of long staying business travelers, actors and athletes, as well as fair visitors and tourists.The design and equipment of the apartments is tailored to the picky tastes of today's travelers, who, in addition to enjoying the comforts of a private apartment, also enjoy common areas in which to socialize, such as a complete open lobby with a pink laundrette, a gym, a restaurant with a New York cocktail trolley, a cinema, a supermarket and even common working spaces.
Apart from the design, technology plays a very important role in providing an unforgettable guests journey, without waiting times and lines. MA Micro-Apartment Hotels was searching for such a technological solution which can automate mundane tasks and provide guests with an unforgettable digital journey. After careful market research MA Micro-Apartment Hotels chose apaleo, which comes with a pre-connected store from which MA Micro-Apartment Hotels can click-to-connect all the best systems to run its property. apaleo's PMS also automates much of the guest journey, from automated check in/check out, payment collection, and other operational tasks.
"It was very important for us to have a technology that will follow our vision of providing unforgettable experiences to our guests. Today's guests are much more demanding than before, and with the ever-changing technology landscape, we anticipate that guests' expectations will only continue to rise. apaleo's system is ideal because it can be adapted to the new demands of guests in a very short time," says Denis Mair, Chief Operating Officer of MA Micro-Apartment Hotels. "Not only is apaleo incredibly flexible, but the entire system is also so easy to use that staff can be trained and working with the system immediately. This saves us time and costs, which we can rather invest into initiatives that will provide our guests with unique experiences with our brand."
apaleo's next generation cloud system is built in a way that any other system can be integrated in just a few seconds and without any additional costs. With this approach, hoteliers have complete freedom to choose their own stack of systems, based on their business needs and guest demands.
"apaleo was built to provide hoteliers with a system that is simple to use and quick to go live, without additional costs like set up fees or integration fees. Our goal is to remove the headache that has long been associated with getting new technology up and running because there are enough other things to worry about when running a hotel," said Philip von Ditfurth, co-founder of apaleo. "We are very proud to work with MA Micro-Apartment Hotels and to power its new openings. We look forward to seeing this innovative concept come to life!"
About MA Micro-Apartment Hotel Holding GmbH
MA Micro-Apartments Hotel Holding GmbH is a complete new apartment hotel group, founded by Prof. Stephan Gerhard and Nermin Grosch, and it will operate apartment hotels through Germany and Austria. The plan is to expand the range of serviced apartments by around 1,000. Eight other locations in economic and metropolitan regions have already been envisaged and MA Micro-Apartment will be responsible for operations.
---
MA Micro-Apartment Hotels wählt apaleo als Kernsystem für eine anspruchsvolle neue Generation von Geschäftsreisenden.
Das offene Property Management System (PMS) von apaleo bietet Hotels absolute Flexibilität, das vielfältige Automatisieren von Aufgaben und ermöglicht dem Hotelier, sich auf das ultimative Gasterlebnis zu konzentrieren.
Die in Frankfurt am Main ansässigen MA Micro-Apartment Hotels haben heute bekannt gegeben, dass sie apaleo, das weltweit offenste Property-Management-System, als Kernstück ihrer Technologie für ihre im Bau befindlichen Apartmenthotels gewählt haben. Die Micro-Apartment Hotels werden im ersten und zweiten Quartal von 2020 zwei Häuser mit 500 Serviced Apartments in München und Aschheim (Dornach) eröffnen. Die Zielgruppen sind Geschäftsreisende, Schauspieler, Sportler sowie Messebesucher und Touristen. Das Design und die Ausstattung der Apartments sind auf den wählerischen Geschmack der Reisenden von heute zugeschnitten, die zusätzlich zu dem Komfort eines privaten Apartments auch Gemeinschaftsbereiche suchen, beispielsweise eine vollständig offene Lobby, einen rosa Waschsalon, ein Fitnessstudio, ein Restaurant mit einem New York Cocktail-Trolley, ein Kino, einen Supermarkt oder auch gemeinsame Arbeitsbereiche.
Neben dem Design spielt heute die Technologie eine sehr wichtige Rolle für eine unvergessliche Gästereise ohne Wartezeiten und Warteschlangen. MA Micro-Apartment Hotels suchte eine Lösung, die sowohl Routineaufgaben automatisiert als auch Gästen eine unvergessliche digitale Reise ermöglicht. Nach der Marktevaluierung entschieden sich die MA Micro-Apartment Hotels für apaleo, das ihnen mit seinem Shop für Hotelapplikationen aller Art erlaubt, per Klick die besten Anwendungen für den Betrieb ihrer Häuser auszuwählen und direkt mit dem apaleo PMS zu verbinden.
Das PMS von apaleo automatisiert einen Großteil der Gästereise, wie Check-In / Check-Out über den Zahlungseinzug bis hin zu täglichen, operativen Aufgaben. "Es war für uns sehr wichtig, eine Technologie zu haben, die mit unserer Vision, unseren Gästen unvergessliche Erlebnisse anzubieten, Hand in Hand geht. Die Gäste von heute sind viel anspruchsvoller als zuvor, und angesichts der sich ständig verändernden Technologien ist voraussehbar, dass die Erwartungen der Gäste weiterhin steigen werden. Das System von apaleo ist ideal, weil es innerhalb kürzester Zeit an die neuen Anforderungen der Gäste angepasst werden kann", sagt Denis Mair, Chief Operating Officer von MA Micro-Apartment Hotels. "Nicht nur ist apaleo unglaublich flexibel, sondern das gesamte System ist so einfach zu bedienen, dass Mitarbeiter schnell geschult werden und sofort mit dem System arbeiten können. Dies spart uns Zeit und Kosten, die wir eher in Initiativen investieren können, die unseren Gästen einzigartige Erfahrungen mit unserer Marke ermöglichen. "
Das Cloud-System der nächsten Generation von apaleo ist so aufgebaut, dass andere Systeme in wenigen Sekunden und ohne zusätzliche Kosten integriert werden können. Mit diesem Ansatz können Hoteliers, je nach geschäftlichen Anforderungen und den Bedürfnissen ihrer Gäste, ihre eigene Auswahl an Systemen und Anwendungen treffen. "apaleo bietet Hoteliers ein System, das einfach zu bedienen und sofort betriebsbereit ist, ohne dass zusätzliche Einrichtungs- oder Integrationsgebühren anfallen. Unser Ziel ist es, die Hindernisse zu beseitigen, die seit langem damit verbunden sind, neue Technologien live zu nehmen. Denn es gibt genug andere Dinge, um die man sich beim Betreiben eines Hotels Gedanken machen muss ", sagt Philip von Ditfurth, Mitbegründer von apaleo. "Wir sind sehr stolz darauf, mit MA Micro-Apartment Hotels zusammenzuarbeiten und die Neueröffnungen voranzutreiben. Wir freuen uns darauf, dieses innovative Konzept zu implementieren!"
Über MA Micro-Apartment Hotel Holding GmbH
Die Micro-Apartments Hotel Holding GmbH ist eine neue Apartment-Hotelgruppe, die von Prof. Stephan Gerhard und Nermin Grosch gegründet wurde und die Apartment-Hotels in Deutschland und Österreich betreiben wird. Der Plan ist, das Angebot an Serviced Apartments um weitere 1.000 Einheiten zu erweitern. Acht weitere Standorte in Wirtschafts- und Metropolregionen sind bereits in Planung, bei denen MA Micro-Apartment für den Betrieb verantwortlich sein wird.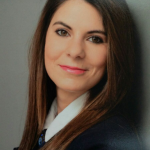 Posted by
Katarina Simic
Katarina is apaleo's marketing manager, responsible for content, events, campaigns and so much more. After studying law, Katarina was a legal consultant for the city of Zagreb. However, it was in hospitality that Katarina really found her passion. She went on to run a small, family-owned hotel in Croatia and enjoyed it so much that she decided to return to school to get her MBA in International Tourism Management. During this time, she was a project manager for Hochschule Bremen, responsible for developing brand strategies for key regions.