We like to learn from the best! That's why we sat down with Thibault Catala, managing director of Catala Consulting who knows a thing or two about hospitality industry, to clear how hotels can optimize their tech stack and improve revenue performance. Check out what he has to say, and make sure to reserve your spot at our consultants day on October 15th to hear more from him!
What's your background and how did you end up in hospitality?
Since middle school I wanted to get into the hospitality industry and funny enough there is a picture of me, aged 10, in front of the Hotel de Paris in Monaco where I told my parents "mom, dad, one day I will be the GM here". 8 years later, I went to Switzerland to study Hospitality Management at the Glion Institute of Higher Education and 20 years later I am still working in the hospitality industry. One could say I followed my passion.
Though I am still not GM at the Hotel de Paris in Monaco, I am doing something I enjoy and truly care about: helping hotels optimize their technology stack and improve their revenue performance.
What do you think the main issues are that hotels face today when it comes to technology?
There is a general trend of "we have always done it that way" and a strong resistance to change at any level. This phrase is potentially the most dangerous in any industry – not just at hotel level. The world is evolving rapidly and new comers, also sometimes seen as disruptors, are embracing the help of new technology available. Businesses that are not looking to improve their operations with new technology will start losing market share at a very fast pace.
How do you think that can be solved?
Education is key. We all have the same mission (hospitality schools, consultants, operators, management companies, tech providers, etc): spreading awareness of best practices and making sure the best tools are available to any hotel, and not only the best 1% of hotel companies in the world. Keep it easy, try new things, keep what works and stop what doesn't, but always continue moving forward. The top performers in the industry will not be the biggest hotel chain but rather companies that are the most agile when it comes to new technology and processes.
When advising hotels on new technology, what should they look for?
In my opinion, there is unfortunately no magical formula or a "one fits all" solution applicable to every property. Hotels need to find the technology that is the most appropriate to their needs and budget. When looking to optimize the technology stack of a property we look at the following points:
Ease of use - we want to make sure the system can be used by every team member, not only the GM or RM experts.
Good fit – we look for a system that meets the hotel's operations needs. Depending on the platform and the ultimate goal we are trying to achieve. It could be reporting, pricing, check-in, check-out, payments, etc.
Integrations – Integration with third party platforms is becoming increasingly key nowadays and solutions with Marketplace are currently the top choices.
Strong customer support – Unfortunately larger existing companies, who benefitted from a monopolistic position with large hotel brands for many years, do not offer strong customer support and we have seen lots of complaints from hoteliers. An example being that some hoteliers had to stay with a down system, for nearly 5 days which can be detrimental to their day-to-day operations.
Price – prices can vary greatly based on size and type of hotels but it is an important factor.
Innovative vision – It is important that the Tech companies have a long-term vision in line with the hotel. We don't want to invest in a solution, spend time on the integration and training to end up a few months later with a totally different platform than what we signed up for.
As an added bonus we believe that platforms with open (or at least a very flexible) API have a strong competitive advantage.
Do you have any good examples of how a hotel could implement new systems quickly?
Together with apaleo we recently completed a set up of 900 rooms across 11 properties in the UK. We went from systems selection, to implementation and distribution within a few weeks to make sure we didn't miss any revenue opportunities over the summer period. Once everything was setup and flowing correctly we went live with different online channels and started receiving new bookings quite quickly. The timing between the initial setup and the first reservation for each building was a matter of a few days. Once again ease of use is key here.
A few key points to look out for are:
Thorough initial set-up of properties
Review of mapping tables (rate codes, market codes and room types)
Training (in person or Webinar) of business process during guest journey – from reservations to check-out
Data flow verification between all systems (tracking, coding from business intelligence processes)
How is technology changing the way hotels operate?
I see two big trends that are currently happening in the industry thanks to new technologies available:
Cloud based platforms (PMS, RMS, Channel Manager, …) are now definitely a must and is allowing team members to access the platform anywhere in the world, let hotels hire remote employees and get beyond geographic restrictions to access a team of experts in different fields (Reservations, Sales, Marketing, Revenue Management for example).
Automation and AI are supporting hotels with the day to day operations (self check-in, dynamic pricing, etc), empowering operational staff to focus on providing guests with an incredible experience, as well as revenue managers / sales professionals to shift from short term tactics to long term strategies.
When you travel, what do you look for in a hotel?
When I travel I look for a hotel well located within the destination. Then I will look at their reputation by reading online reviews to see if this is a good choice and finally I look for experience: I am a passionate hotelier and I find hotels that go "above and beyond" captivating. For example, I recently went to Amsterdam where a hotel does not have two similar rooms within their 100+ room inventory and where you could find rooms with 1 star rated up to 5 stars in the same building. I find it fascinating!
…And what's a deal breaker for you?
Too many bad online reviews and an unprofessional website is a deal breaker for me prior to do the booking.
...and there you have it from Thibault! See you at Consultants day!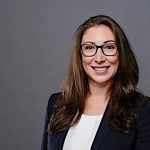 Posted by
Margaret Ady
Margaret is a leading industry voice. She's no stranger to travel tech startups, having led marketing for Berlin-based SnapShot, and prior to that, for TrustYou. And, she's been recognized for it. In 2016, she was awarded HSMAI Europe's Top 20 Extraordinary Minds in Sales, Marketing and Technology. Before joining the hospitality technology scene, Margaret held leadership roles at The Walt Disney Company and The Oprah Winfrey Network. Margaret has also provided research, branding and marketing consulting services to many companies, including 20th Television (Fox), Nielsen and Red Bull. She graduated from the University of Southern California (go Trojans!) with degrees in Economics and Psychology and a focus in business. During her studies, she was awarded the USC Annenberg Communications Critical Pathway Grant for her research in new technology and its impact on healthcare decision-making.