We work fine on our own, but think we're better together. That's why apaleo integrates with all kinds of rockin' technology. In apaleo's app stars series, we talk with some of the innovators that have developed pre-connected systems in apaleo's app store to get their take on what's going down in the wide world of hotel tech. In this installment, we sat down with Rod Jimenez the CEO of SHR.
First things first, what drew you to the hospitality industry?
Well... it seems like the hospitality industry always chased me. I started my career in the banking industry and I worked with several hotel groups as a banker. When I went into technology, our company's focus was not hospitality, but were soon building web sites and applications for hotels. As time went by, we gradually made hospitality tech our only focus.
Currently, what do you see as the biggest pain point for hoteliers?
Hard to believe I'm saying this—because we have been saying it so long—but, I think that applications that are not properly connected and don't exchange data as they should to provide hoteliers with proper functionality, insights, and analytics.
How is SHR making things a little easier?
Our mission is actually to simplify the complex world of hoteliers with innovation and superior service. So, we take it very seriously. We decided to expand our focus from just distribution to revenue generation. To do that, we are expanding our product offering to include RMS (we call it WAVE), and a CRM (we call it Maverick). We are very excited to deliver not just a suite of apps that are tightly integrated, but apps that tap into the power of AI to behave more intelligently and deliver more personalized results to guests.
We've gotta ask...what's the difference between a CRS and a channel manager? Do hotels need both?
A CRS is the central repository of rates, inventory, availability and business rules applying to how a hotel wants to sell (restrictions, rate derivations, policies, etc.). A channel manager, as the name says it, focuses on connecting the hotel to as many channels as possible. Most hotels use both because, although most large CRSs have a significant library of direct channel connections, that library may not include ALL channels a hotel wants to distribute inventory to. At a deeper level, we also like to highlight the difference by saying that a channel manager allows the hotel to connect to channels, while we want to allow them to connect to guests. May sound like a subtle difference, but it is important.
What is the first thing I should think about when selecting a CRS?
Trust! Do you trust the team and the technology? The CRS is at the center of revenue generation and the hotel-vendor relationship truly has to be a partnership. I know that word is sometimes over used, but we don't succeed if our clients don't succeed. I'd say the word definitely fits in this context.
What is your favorite feedback that you've ever received from a client?
I just read the following message from a client, and it has to be one of my all-time favorites: "SHR is fun and easy to talk to. They are always eager to help make my job easier and free up time to work on other projects. They are very efficient in answering my questions and completing any requests I have. Everyone that works there is a great asset to me and my company." Reading comments like that makes me incredibly proud of our SHR team. They reflect the fact that we are living out our mission and our company values: Integrity, Service, Teamwork, Creativity.
What do you see as the next big trend in hospitality tech, and what should hotels do now to stay ahead of the curve?
I think personalization with the use of AI—at every stage of the guest journey—is the next big trend that we are convinced will disrupt the current status quo and that we are working hard to deliver on. For hotels to capitalize on the opportunities this new set of developments will present they need to find the right technology provider. That provider needs to stay ahead of the curve so that hotels stay on the curve. It takes a lot of experience and investment to innovate... and it takes the right kind of relationships with hotels for a technology provider to be able to create things that address their needs and make their lives simpler.
When you travel, what do you look for in a hotel?
If I'm traveling on business—which I do a lot—WiFi and a great gym are key. On vacation, I want uniqueness, a great view, and great food 🙂
…And what's a deal breaker for you?
No gym...too important for my sanity.
...and there you have it from Rod! Stay tuned for more app stars and make sure to check out SHR in apaleo's app store!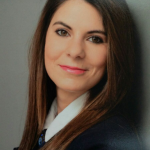 Posted by
Katarina Simic
Katarina is apaleo's marketing manager, responsible for content, events, campaigns and so much more. After studying law, Katarina was a legal consultant for the city of Zagreb. However, it was in hospitality that Katarina really found her passion. She went on to run a small, family-owned hotel in Croatia and enjoyed it so much that she decided to return to school to get her MBA in International Tourism Management. During this time, she was a project manager for Hochschule Bremen, responsible for developing brand strategies for key regions.