We work fine on our own, but think we're better together. That's why apaleo integrates with all kinds of rockin' technology. In apaleo's app stars series, we talk with some of the innovators that come pre-connected in apaleo's app store about their take on what's going down in the wide world of hotel tech. In this installment, we sat down with Jens Munch, the founder of Pace, a tech entrepreneur and a hopeless dreamer.
1. First things first, what drew you to the hospitality industry?
Very selfishly, we were drawn to this industry through a gradual realization that many of the capabilities and qualities of suppliers, that we had become used to in other industries seemed to be found wanting here. We felt that we could be helpful in filling those gaps!
2. Currently, what do you see as the biggest pain point for hoteliers?
Hoteliers need help with distribution, pricing and technology. That would enable them to focus on their strengths, and focus on how a changing world demands adaptation. The new world is one where we don't want to be filling in paper forms, and value less the anonymous standardization of global brands. This is without a doubt the biggest question, what is the primary value proposition of a hotel? Is it an experience, a place to meet people, a gateway to our destination, a safe and convenient place to rest, an opportunity to enrich our Instagram etc.
3. How is Pace making things a little easier?
The vast majority of hotel-rooms today are sold at publicly available rates through public channels. With global demand at our fingertips and rapidly changing patterns of behavior it is an impossible task for revenue managers or hoteliers to respond by appropriate pricing. Pace's first contribution to the industry was the first real-time automated engine based on primary data as the input. Results have been no less than amazing and from there we are expanding in many exciting directions within the revenue management and distribution sPace.
4. What is the first thing I should do to get started with revenue management if I am a hotelier that is new to the field?
We always recommend starting with a commercial audit. Be brave and ask the big questions. What are we aiming for and how do we prioritize the different goals. Is F&B more important than overall revenue? What does the owner care about? What will make us successful over 1 year? 5 years? What is our core strength in our local market? Once you know what you're trying to achieve it will be easier to analyse where you need to focus on where you need to add resources, whether it's technical solutions, partners, or employees.

5. What is your favorite feedback that you've ever received from a client?
"Surges in demand far out, which weren't anticipated by the Revenue Manager, were identified and priced appropriately within minutes, making sure that the highest possible ADR was achieved."
6. What do you see as the next big trend in hospitality tech, and what should hotels do now to stay ahead of the curve?
Technology that allows hoteliers to return to the focus on guest experience are absolutely key. PMS are no longer data-entry requirements but decision-making support, revenue management are no longer reporting centres but recommendation engines, customer service is no longer letters or email but instant chat. Primitive technology gets in your way, sophisticated technology gets out of your way.
7. When you travel, what do you look for in a hotel?
I always look for a fresh perspective. I like quirky and unique and a local flavor. If I'm travelling, whether it's business or personal, the hotel is a chance for me to engage with where I am.
8.…And what's a deal breaker for you?
Anonymous, airport-like experiences, designed to make me feel at home by disconnecting me from where I am. Or hotels where the commercial ambitions are too obvious, rooms cut too small, don't waste water signs too inauthentic.
...and there you have it from Jens! Stay tuned for more app stars, and make sure to check out Pace in apaleo's app store!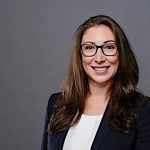 Posted by
Margaret Ady
Margaret is a leading industry voice. She's no stranger to travel tech startups, having led marketing for Berlin-based SnapShot, and prior to that, for TrustYou. And, she's been recognized for it. In 2016, she was awarded HSMAI Europe's Top 20 Extraordinary Minds in Sales, Marketing and Technology. Before joining the hospitality technology scene, Margaret held leadership roles at The Walt Disney Company and The Oprah Winfrey Network. Margaret has also provided research, branding and marketing consulting services to many companies, including 20th Television (Fox), Nielsen and Red Bull. She graduated from the University of Southern California (go Trojans!) with degrees in Economics and Psychology and a focus in business. During her studies, she was awarded the USC Annenberg Communications Critical Pathway Grant for her research in new technology and its impact on healthcare decision-making.