Baby-proofing is big biz. But why? The truth is that not that many children stick their fingers in sockets and get burned. Sticking those covers in outlets is insurance against the trauma and cost of something that could happen. Nowadays, parents just do this. It's an inexpensive part of the process that makes sense in order to minimize the risk that an unstable little toddler machine will end up in tears, or worse.
Since we're talking about big growth and unstable phases of development for a second, let's talk about hotels. Many urban markets around the world are flooded with new supply. But along with the growth in room supply, there's competition from private accommodations companies—which means that "market conditions are weakening growth, and in order to cope with the oversupply issue, some hoteliers are resorting to cutbacks around service, maintenance, and even lobbying...for property tax reform," according to Deloitte's 2018 Travel and Hospitality Industry Outlook.
What if, instead of cutting essential services, hotels looked to solutions that actually make service and efficiency better, in a more cost-effective way? We call this future-proofing. Because cutting off the electricity is no way to keep toddlers from burning themselves, but that's essentially what hotels do when they cut services and reduce maintenance. And limited service hotels are some of the properties most in need of future-proofing. A study of tech innovators in the hotel sector found that almost 60% of innovators fall into the upscale/luxury segment (2018 Lodging Technology Study). Limited service properties frequently feel the constraints of budget along with increasing expectations from guests and, as such, they become the technology "laggards."
You don't have to lag behind the rest. In fact, you can do things that will keep the lights on and protect your investment for the future, a future no doubt full of new supply and greater guest demands. There are (at least) four ways you can future-proof your property.
1). Cloud-based Everything
The Lodging Technology study notes that the "hotels of the future," the innovators, have plans to make all systems—get that, ALL systems—cloud-based by 2019. Comparatively, only 33% of the laggards have plans to just have their PMS in the cloud. Moving systems to the cloud reduces maintenance times and increases efficiencies, making it possible to easily connect with other cloud-based systems.
2). Don't cut service. Change it.
Who wants to be tied to a computer and what good does it do anyone, anyhow? When you give staff the ability to work from computers, laptops, tablets, mobile phones, etc., they can move freely around the property. This means that they can have more meaningful dialogue with guests, perhaps solving a guest issue before it even becomes an issue. Guest service improves as staff becomes more present and available on property. And they are just faster at basic jobs.
3). Automate some processes
Make sure guests can do all the things they want to on whatever device they want to use. Many of your guests are completely mobile at this point, so not only will their ability to check-in and check-out via mobile and deal with issues via messenger influence whether they want to stay with you, but it will also make their overall experience better. For hotels, this can vastly increase efficiencies that will keep you from needing to cut service costs to save a buck.
4). Scale up, scale down, or sideways
This may be the true differentiator that allows your property to shoot ahead of the competition in the coming years. At apaleo, for instance, we connect to any other technology you want to use so that you can scale however you want to. Revenue management system? Yup. CRM? You betcha. Upselling tool? Plug 'er in. In-room voice control? Sure. Some crazy app that you built yourself? Go for it.
Nearly 50% of hotels planned technology enhancements for their PMS in 2018. The PMS is, reportedly, the most important system in terms of receiving budget and enhancements. Many hotels assume that PMS improvements are an expensive overhaul, but that's only because the old-school PMS are loaded up with features that not every hotel needs. This perception can make it difficult to even undertake the research for a system that works when you already find yourself pinching pennies at the end of the day; however, this is exactly what will keep your property competitive in the long term. Because of the way a system like apaleo's is built, this kind of future-proofing doesn't cost a lot and will end up bringing in more revenue through efficiency and better service. Take the time to dig in and see what's available for your core systems now that will keep the lights on and serve your property well into the future.
PS - Looking for more tips? Check out this sweet little calendar to get tips and special deals throughout the month of December.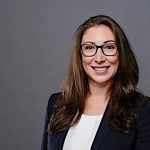 Posted by
Margaret Ady
Margaret is a leading industry voice. She's no stranger to travel tech startups, having led marketing for Berlin-based SnapShot, and prior to that, for TrustYou. And, she's been recognized for it. In 2016, she was awarded HSMAI Europe's Top 20 Extraordinary Minds in Sales, Marketing and Technology. Before joining the hospitality technology scene, Margaret held leadership roles at The Walt Disney Company and The Oprah Winfrey Network. Margaret has also provided research, branding and marketing consulting services to many companies, including 20th Television (Fox), Nielsen and Red Bull. She graduated from the University of Southern California (go Trojans!) with degrees in Economics and Psychology and a focus in business. During her studies, she was awarded the USC Annenberg Communications Critical Pathway Grant for her research in new technology and its impact on healthcare decision-making.