apaleo + CODE2ORDER whitepaper explores how updating digital processes can transform the guest experience
Digitalization is changing guests' expectations rapidly. If your hotel uses check-in as one of its first customer touch-points, you're missing out on major opportunities to build better guest relationships. To meet needs, your hotel must fully analyze the guest journey and put the guest front and center of all activities. But how can you add this to your daily routine without creating additional work? And how can you implement these changes without losing that personal touch?
One of the most important factors in mapping out the perfect customer journey is your technology. You'll likely need to re-evaluate your systems to find ones that embrace digitization and make it possible to implement flexible processes that can easily be automated. Systems will need to work flawlessly together, with all data flowing. This allows, for example, email confirmations with all relevant information for the guest's stay to be automated. When this happens automatically, your staff save time because they don't need to manually find the details of each new reservation and reach out directly with relevant details. This also ensures that there are zero human errors. It is a lean, automated digital process.
This whitepaper from apaleo and CODE2ORDER explores how hotels can embrace the digital age, ways in which to automate the guest journey to increase loyalty, and practical use cases for implementing change. These tips and real-life case studies apply to every hotel, regardless of type, size, or location.
The whitepaper is free to download here.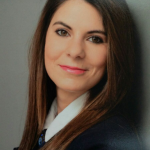 Posted by
Katarina Simic
Katarina is apaleo's marketing manager, responsible for content, events, campaigns and so much more. After studying law, Katarina was a legal consultant for the city of Zagreb. However, it was in hospitality that Katarina really found her passion. She went on to run a small, family-owned hotel in Croatia and enjoyed it so much that she decided to return to school to get her MBA in International Tourism Management. During this time, she was a project manager for Hochschule Bremen, responsible for developing brand strategies for key regions.