Kevin considers himself a pretty smart guy. Last Sunday, he stayed up late watching Game of Thrones. Tired but amped up from the action, he got on Amazon. One weird recommended item led to another, and then he clicked "Buy Now" without really thinking...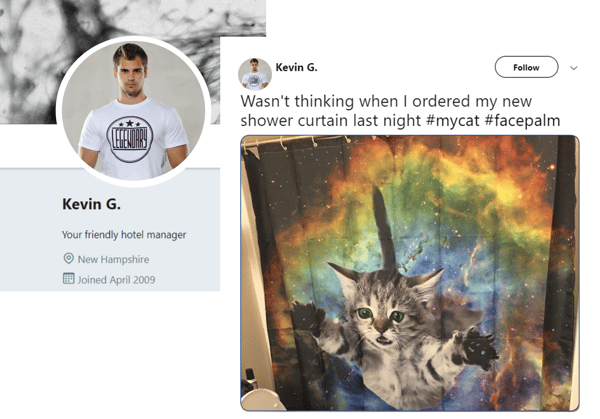 Don't be like Kevin. We know, we know. You probably wouldn't order this shower curtain, but we're willing to bet that you've felt the sting of buyer's remorse after clicking without thinking at some point. While it's easy enough to shake off the regret of poor shower curtain choices, when it comes to your hotel's technology, it probably makes sense to think things through. That's why we're teaming up with SHR for "Stop, think, then shop: how to get the hotel tech that fits you," an exclusive webinar on Thursday, the 23rd of May to help you make smart decisions when shopping for your hotel's technology.
It's time to beat the last-minute munchies we can all be prone to. It's especially important to slow your roll when your tech contract is ending. In the next five years, 60% of hotels plan to change their PMS. Currently, just 10% of hotels have moved to Cloud-based PMS, which mean their relying on legacy systems that don't play well with new technologies (Hotel Tech Report). Further, 6 out of 10 hotels are missing 20% of the CRS services they need. This is all to say, there's going to be a lot of core technology change happening for hotels very soon, so it's never been more important to review your buying process so you don't end up shaking your head over an astro cat.
You'll learn important things to avoid, like going with the safe bet instead of the smart bet (and how to tell the difference). And how to wrap your head around all the costs, keeping in mind that soft costs like support and training often aren't clear from the outset (but they can really add up!). There's also a good bit about avoiding system overlap, which is becoming a big problem with many tech providers adding overlapping functionalities.
When you Stop before you make a #facepalm purchase, you'll go back to your business objectives, your demographics, and the foundation of your business to determine the smartest next steps. When you Think through your vision and how to get mission-critical systems that flex with your growing hotel business, you'll be happier and your operation will generate more revenue and efficiencies. You'll also consider your users, the ones you're depending on to adopt the technology. Then, when you finally Shop for tech thoughtfully, you'll do it by future-proofing your property with a solid RFP process and the right amount of time built in.
We'll give you pro tips through each phase that will help your next tech purchase be a boom instead of a bust. There'll definitely be some things you haven't considered before, and we'll get you looking at the big picture of how your tech stack can work for you instead of becoming a mess of integration nightmares.
Though he didn't read the fine print, it turns out Kevin can return this shower curtain. But tech doesn't always work this way. And it's the foundation of everything your hotel is doing these days, so it pays to learn to shop smarter and build a stack that will be a powerhouse.
Spaces are limited, so make sure to save your spot!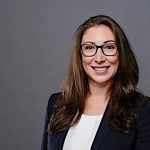 Posted by
Margaret Ady
Margaret is a leading industry voice. She's no stranger to travel tech startups, having led marketing for Berlin-based SnapShot, and prior to that, for TrustYou. And, she's been recognized for it. In 2016, she was awarded HSMAI Europe's Top 20 Extraordinary Minds in Sales, Marketing and Technology. Before joining the hospitality technology scene, Margaret held leadership roles at The Walt Disney Company and The Oprah Winfrey Network. Margaret has also provided research, branding and marketing consulting services to many companies, including 20th Television (Fox), Nielsen and Red Bull. She graduated from the University of Southern California (go Trojans!) with degrees in Economics and Psychology and a focus in business. During her studies, she was awarded the USC Annenberg Communications Critical Pathway Grant for her research in new technology and its impact on healthcare decision-making.