apaleo PMS enables automation, flexibility and provides more time for hotel staff to focus on delivering outstanding guest's experience
The process of selecting and running the right PMS can be a nightmare even for the most experienced hoteliers. For new owners without much experience in the hospitality industry, the process of choosing and rolling out the right technology stack is a complete mystery. This was the case for new owners of Hotel am Chlodwigplatz situated in Cologne, until they find apaleo, the world's most open property management system.
After the previous owners of this traditional hotel in Cologne retired, three families with backgrounds completely outside of the hospitality industry decided to pool together and take over the hotel, updating it with new elements while preserving the hotel's traditional charm. The amateur hotel owners knew that technology would be important in running operations and allowing hotel staff to devote time to guests, but they had no idea how complicated the wide world of hotel tech – particularly property management systems (PMSs) could be.
"We didn't know what to expect when we embarked on this adventure. There is so much we had to learn, especially when it comes to hotel technology," said Sebastian Effinger, Owner of Hotel am Chlodwigplatz. "We were very lucky that we found apaleo as its really easy to set up and use, even for those of us who are still getting used to all the hotel acronyms and processes. The apaleo team provided us with great advice and thanks to their support we managed to set up and run our hotel with ease."
After the hotel was quickly setup and onboarded to apaleo, Hotel am Chlodwigplatz began connecting pre-connected systems through the apaleo store. On the hunt to improve the guest experience and automate mundane chores, the hotel ultimately ended up with: Hotelbird to allow for self-check-in and -out and to avoid those boring lines; Adyen to automate payments; and UP booking engine for more direct bookings.
"Setting-up and running hotel technology shouldn't be a hassle. Its proven that with apaleo hoteliers can easily do everything on their own, even without strong industry knowledge. Our team is here to advise and back them up," Said Philip von Ditfurth, co-founder of apaleo. "It has been exciting to watch owners from a completely different industry learn how to use a new PMS in a matter of hours, and I always love to see more traditional hotels like Hotel am Chlodwigplatz embrace technological innovations to cater to the more particular tastes of nowadays guests."
About Hotel am Chlodwigplatz
Hotel am Chlodwigplatz opens its door from July 2019. The previous owners E. & J. Heinen are retiring - and three families from the southern city of Cologne take the helm. The hotel will be modernized to bring the original old-fashioned charm back to advantage and combine it with current standards. From September a new and modern Caffe bar with a sustainable concept will also be in operation. The main goal is that guests feel like at home in beautiful, quiet rooms and take advantage of the hotels great location to explore countless opportunities in Cologne.
---
Neue Eigentümer des Hotels am Chlodwigplatz wählen apaleo, um die moderne Gästereise zu bereichern.
Das apaleo PMS ermöglicht Automatisierung, Flexibilität und ermöglicht dem Hotelpersonal, mehr Zeit auf die Bereitstellung eines herausragendes Gasterlebnisses zu verwenden.
Der Prozess der Auswahl und des Betriebs des richtigen PMS kann selbst für die erfahrensten Hoteliers ein Alptraum sein. Für neue Eigentümer ohne große Erfahrung im Gastgewerbe ist der Prozess der Auswahl und Einführung des richtigen Technologie-Stacks ein absolutes Rätsel. So auch bei den neuen Eigentümern des Kölner Hotels am Chlodwigplatz – bis sie apaleo, das weltweit offenste Property Management System, fanden.
Nachdem die Vorbesitzer des Kölner Traditionshotels in den Ruhestand gegangen waren, beschlossen drei Familien mit einem völlig anderen Hintergrund als das Gastgewerbe, ihre Resourcen zu bündeln und das Hotel zu übernehmen, es mit neuen Elementen zu aktualisieren und dabei den traditionellen Charme des Hotels zu bewahren. Die Amateur-Hotelbesitzer waren sich darüber im Klaren, dass die passenden Technologien für den laufenden Betrieb essentiell sein würden und das Hotelpersonal Zeit für die Gastbetreuung benötigt, aber sie hatten keine Ahnung, wie kompliziert die weite Welt der Hoteltechnologie - insbesondere Property Management Systeme (PMS) - sein kann.
"Wir wussten nicht, was uns erwartete, als wir uns auf den Weg zu diesem Abenteuer machten. Es gibt so viel zu lernen, vor allem in Sachen Hoteltechnik", sagt Sebastian Effinger, Hotelbesitzer. "Wir hatten großes Glück, dass wir apaleo als wirklich einfach einzurichtende und zu benutzende Platform gefunden haben, auch für diejenigen von uns, die sich noch immer an alle Hotel-Akronyme und -Prozesse gewöhnen. Das apaleo-Team hat uns gut beraten und dank ihrer Unterstützung ist es uns gelungen, unser Hotel mit Leichtigkeit einzurichten und zu betreiben."
Nachdem das Hotel in apaleo schnell aufgesetzt und eingegliedert war, begann das Team am Chlodwigplatz mit der Anbindung vorgelagerter Apps über den apaleo Store. Auf der Suche nach einer Verbesserung des Gasterlebnisses und nach einer Automatisierung alltäglicher Aufgaben kam das Hotel schließlich auf: Hotelbird, um den Self-Check-In und Check-Out zu ermöglichen und langweilige Warteschlangen zu vermeiden; apaleoPay mit Adyen, um Zahlungen zu automatisieren und sicherer zu gestalten; und die UP-Buchungsmaschine für einen direkten Buchungskanal über die Hotel-Webseite.
"Der Aufbau und Betrieb von Hoteltechnologie sollte keine Hürde sein. Es hat sich gezeigt, dass Hoteliers mit apaleo auch ohne fundierte Branchenkenntnisse problemlos alles alleine machen können. Unser Team ist hier, um sie zu beraten und zu unterstützen", sagt Philip von Ditfurth, Mitbegründer von apaleo. "Es war aufregend zu sehen, wie Besitzer aus einer ganz anderen Branche innerhalb weniger Stunden lernen, wie man ein neues PMS einsetzt, und ich liebe es wie immer wieder traditionelle Hotels, wie das Hotel am Chlodwigplatz, technologische Innovationen annehmen, um den besonderen Geschmack der heutigen Gäste zu treffen."
Über das Hotel am Chlodwigplatz
Das Hotel am Chlodwigplatz öffnete seine Türen im Juli 2019. Die Vorbesitzer E. & J. Heinen gingen in den Ruhestand - und drei Familien aus dem Kölner Süden übernehmen die Leitung. Das Hotel wurde modernisiert, um den ursprünglichen traditionellen Charme wiederzuerlangen und mit aktuellen Standards zu kombinieren. Im September wurde auch eine neue und moderne Café-Bar mit nachhaltigen Konzept in Betrieb genommen. Das Hauptziel ist es, dass sich die Gäste in schönen, ruhigen Zimmern wie zu Hause fühlen und die exzellente Lage des Hotels als Ausgangspunkt Ihrer Entdeckungsreise in Köln nutzen.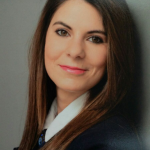 Posted by
Katarina Simic
Katarina is apaleo's marketing manager, responsible for content, events, campaigns and so much more. After studying law, Katarina was a legal consultant for the city of Zagreb. However, it was in hospitality that Katarina really found her passion. She went on to run a small, family-owned hotel in Croatia and enjoyed it so much that she decided to return to school to get her MBA in International Tourism Management. During this time, she was a project manager for Hochschule Bremen, responsible for developing brand strategies for key regions.