---
With a lightning-fast rollout, Hiisi Homes introduces apaleo's property management system as the core of its entire technology stack
Finland based serviced apartments, Hiisi Homes, announced today that it has selected and successfully rolled out apaleo as its core PMS. Replacing an old system, the move to apaleo has also allowed Hiisi Homes to connect 3rd party systems as well as custom-developed systems, all within a matter of weeks.
The eleven properties across eight cities in Finland cater to forward-thinking people, that want the comfort of home away from home. To impress these tech-savvy people, it became clear that the serviced apartment provider would need to update its systems, beginning with its property management system.
"For us, it was crucial to have a flexible PMS that can quickly connect with applications that we need or develop. apaleo's system is simple to set up and gives us the most open platform on the market to connect all systems we need to run our business, from distributing inventory to automation of daily tasks to guest-facing applications," says Markus Veikkolainen, Partner and Chief Commercial Officer of Hiisi Homes.
Within a matter of weeks, all properties were set up and live. After a simple set-up of one property on apaleo, Hiisi Homes had a blueprint for all its additional properties. Using this blueprint, Hiisi Homes was ready to scale. apaleo then made it possible to automatically clone rate plans and room types to the other properties, making the PMS rollout a cinch. Then, all other systems were connected, and staff were trained on the new tools.
"Some might think it sounds crazy to roll out all new technology in such a short period of time. With legacy systems, yes. But luckily, it is 2019, and the world of connected systems is now available for all kind of accommodation providers to embrace," exclaims Markus
apaleo's property management system is built with this sort of connectivity in mind. Because it was built with an API first, it is the world's only PMS to guarantee that everything - every single piece of data - in its PMS is also completely available, accessible and integrate-able. This ensures that hotels never face a situation where a system can't make use of every single feature in apaleo's PMS. It also removes all the frustrating costs traditionally associated with integrations (services, support fees, time spent waiting).
"Hiisi Homes has a future-facing view of how hotel technology should work, and the company has made its vision a reality. We're excited to partner with such an innovator and look forward to partnering with Hiisi Homes to further scale its business and entire technology stack," said Philip von Ditfurth, Co-founder of apaleo.
About Hiisi Homes
Hiisi Homes family growth company was born by the lake Hiidenvesi from three homies' passion for entrepreneurship. Our mission is simple. We want to provide local and personal experience in Your home away from home with outstanding self-service.
Nothing beats home right? But hey we are not a lot worse than home. We do things in a way that represents our crazy team of Homies. We can tap ourselves on the shoulder once our residents still remember us on the week after the departure.
Choose us and Be our Homie!
#painuhiiteen #homesforhomies
---
Hiisi Homes wählt das apaleo PMS aus, um seine 11 Liegenschaften zu betreiben
Mit einem blitzschnellen Rollout führt Hiisi Homes das Property-Management-System von apaleo als Kern des gesamten Technologie-Stacks ein
Hiisi Homes, ein in Finnland ansässiges Unternehmen für Serviced Apartments, gab heute bekannt, dass es apaleo als sein Kern-PMS ausgewählt und erfolgreich eingeführt hat. Durch den Wechsel zu apaleo, das ein altes System ersetzt, konnte Hiisi Homes innerhalb weniger Wochen sowohl Systeme von Drittanbietern als auch kundenspezifisch entwickelte Systeme anschließen.
Die elf Liegenschaften in acht Städten in Finnland sprechen zukunftsorientierte Menschen an, die den Komfort eines Zuhauses suchen. Um diese technikbegeisterten Menschen zu beeindrucken, musste der Anbieter von Serviced Apartments seine Systeme aktualisieren, beginnend mit dem Property-Management-System.
"Für uns war es entscheidend, ein flexibles PMS zu haben, das sich schnell mit Anwendungen verbinden lässt, die wir benötigen oder entwickeln. Das System von apaleo ist einfach einzurichten und bietet uns die offenste Plattform auf dem Markt, um alle Systeme zu verbinden, die wir für unseren Geschäftsbetrieb benötigen, von der Verteilung des Inventars über die Automatisierung der täglichen Aufgaben bis hin zu Anwendungen für Gästekontakt", sagt Markus Veikkolainen, Partner und Kaufmännischer Leiter von bei Hiisi Homes.
Innerhalb weniger Wochen wurden alle Liegenschaften eingerichtet und nahmen den Betrieb auf. Nach der einfachen Einrichtung einer Liegenschaft auf apaleo verfügte Hiisi Homes über eine Blaupause für alle zusätzlichen Liegenschaften. Mit diesem Entwurf war Hiisi Homes für die Skalierung bereit. apaleo ermöglichte dann das automatische Klonen von Tarifplänen und Zimmertypen auf die anderen Liegenschaften, wodurch das PMS-Rollout zum Kinderspiel wurde. Anschließend wurden alle anderen Systeme verbunden und die Mitarbeiter in den neuen Tools geschult.
"Einige mögen denken, es klingt verrückt, alle neuen Technologien in so kurzer Zeit einzuführen. Mit älteren Systemen ist es in der Tat so. Aber zum Glück ist es 2019 und die Welt der vernetzten Systeme steht nun allen Anbietern von Unterkünften zur Verfügung", erklärt Markus.
Das Property Management-System von apaleo ist auf diese Art von Konnektivität ausgelegt. Da es zuerst mit einer API erstellt wurde, ist es das einzige PMS der Welt, das garantiert, dass alles - jedes einzelne Datenelement - in seinem PMS auch vollständig verfügbar, zugänglich und integrierbar ist. Dies stellt sicher, dass Hotels niemals mit einer Situation konfrontiert werden, in der ein System nicht alle Funktionen des PMS von apaleo nutzen kann. Es beseitigt auch alle frustrierenden Kosten, die traditionell mit Integrationen verbunden sind (Services, Supportgebühren, Wartezeit).
"Hiisi Homes hat eine zukunftsgerichtete Sicht auf die Funktionsweise der Hoteltechnologie und das Unternehmen hat seine Vision verwirklicht. Wir freuen uns, mit einem solchen Innovator zusammenzuarbeiten und sehen der Partnerschaft mit Hiisi Homes freudig entgegen, um das Geschäft und den gesamten Technologie-Stack weiter zu skalieren", sagte Philip von Ditfurth, Mitbegründer von apaleo.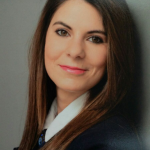 Posted by
Katarina Simic
Katarina is apaleo's marketing manager, responsible for content, events, campaigns and so much more. After studying law, Katarina was a legal consultant for the city of Zagreb. However, it was in hospitality that Katarina really found her passion. She went on to run a small, family-owned hotel in Croatia and enjoyed it so much that she decided to return to school to get her MBA in International Tourism Management. During this time, she was a project manager for Hochschule Bremen, responsible for developing brand strategies for key regions.