---
Opening a new hotel can be a challenge even for the most experienced hoteliers. Location, design, employees, and operations are just the beginning of things to consider before welcoming the hotel's first guests. Haus im Tal, a brand-new property in the heart of Munich, had perfectly planned all these details and needed a technology provider to help run its operations at the same level of perfection. An open property management system (PMS) was the only way to go, and after evaluation solutions on the market, the clear choice was apaleo.
"I have been present in the hospitality industry running bars and clubs. It's quite different than running a hotel so this project was a new challenge. I chose every detail carefully, from furniture, to employees to technology," said Konstantin Irnsperger, owner of Haus im Tal. "With apaleo, we have the flexibility to connect and test which systems we really need. It's just plug and play."
apaleo's PMS platform has made it simple to set up the hotel, get new staff trained, and connect third-party systems. With its API-first approach, all data flows seamlessly through systems, providing a custom guest experience and allowing hotels to build operational efficiencies. Haus im Tal connected Siteminder to avoid manual online hotel distribution and to get more direct bookings, Code2Order to enhance the digital guest journey, and UP booking engine as its IBE. With such a tech stack, the hotel automates mundane processes and provides a more personalized digital guests journey.
"We developed apaleo based on an open platform platform approach. This architecture allows hoteliers to connect all the applications they need, building a completely customized tech stack – all without extra costs for interface fees or long wait times," said Philip von Ditfurth, co-founder of apaleo. "Haus im Tal is a perfect example of how a hotel can build its own technology according to its concept and guests' needs."
About Haus im Tal
The Haus im Tal aims at combining the dynamics of a hostel in Melbourne with the luxury of a prestigious hotel in Paris. We turn our residents into a community that changes every ins and outs. From co-working to the cosmopolitan bar, the Haus im Tal covers everything.
---
Das neue Münchner Stadthotel Haus im Tal entscheidet sich für apaleo als Technologiepartner
Die Eröffnung eines neuen Hotels kann selbst für die erfahrensten Hoteliers eine Herausforderung sein. Standort, Design, Mitarbeiter und Betrieb sind nur der Anfang von Überlegungen, bevor die ersten Gäste des Hotels begrüßt werden. Das Haus im Tal, eine brandneue Immobilie im Herzen Münchens, hatte all diese Details perfekt geplant und brauchte einen Technologieanbieter, um seinen Betrieb auf dem gleichen Perfektionsgrad zu führen. Ein offenes Property Management System (PMS) war der einzige Weg, und nach dem Vergleich von Anbietern auf dem Markt fiel die Wahl auf apaleo.
"Ich war in der Gastronomie tätig und habe Bars und Clubs geführt. Das ist
ganz anders als der Betrieb eines Hotels und daher war dieses Projekt eine neue Herausforderung. Ich habe jedes Detail sorgfältig ausgewählt, von der Einrichtung über die Mitarbeiter bis hin zur Technik", sagt Konstantin Irnsperger, Inhaber des Hauses im Tal. "Mit apaleo haben wir die Flexibilität, uns zu verbinden und zu testen, welche Systeme wir wirklich brauchen. Es ist nur Plug and Play."
Die PMS-Plattform von apaleo vereinfacht die Einrichtung des Hotels, die Schulung neuer Mitarbeiter und die Anbindung von Fremdsystemen. Mit seinem API-first-Ansatz fließen alle Daten nahtlos durch die Systeme, was ein maßgeschneidertes Gästeerlebnis bietet und es Hotels ermöglicht, die betriebliche Effizienz zu steigern. Haus im Tal verknüpfte zum einen Siteminder, um nicht manuell die Distributionkanäle verwalten zu müssen und direkte Buchungen zu erhalten. Zudem wurde Code2Order verknüpft, um die digitale Gästereise zu verbessern, und schließlich die UP Buchungsmaschine als IBE. Mit einem solchen Technologie-Stack automatisiert das Hotel alltägliche Prozesse und bietet eine personalisiertere digitale Reise für die Gäste.
"Wir haben apaleo auf der Grundlage eines Open-Platform Ansatzes entwickelt. Diese Architektur ermöglicht es Hoteliers, alle benötigten Anwendungen zu verbinden und einen komplett maßgeschneiderten Tech-Stack aufzubauen - und das ohne zusätzliche Kosten für Schnittstellengebühren oder lange Wartezeiten", sagt Philip von Ditfurth, Mitbegründer von apaleo. "Haus im Tal ist ein perfektes Beispiel dafür, wie ein Hotel sich die benötigte Technologie nach seinem individuellen Konzept und den Bedürfnissen der Gäste zusammenbauen kann."
Über das Haus im Tal
Das Haus im Tal hat es sich zum Ziel gesetzt, die Dynamik eines Hostels in Melbourne mit dem Luxus eines repräsentativen Hotels in Paris zu verbinden. Wir verwandeln unsere Bewohner in eine Gemeinschaft, die jedes Detail verändert. Von der Zusammenarbeit bis zur weltoffenen Bar deckt das Haus im Tal alles ab.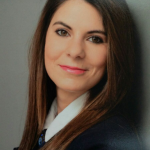 Posted by
Katarina Simic
Katarina is apaleo's marketing manager, responsible for content, events, campaigns and so much more. After studying law, Katarina was a legal consultant for the city of Zagreb. However, it was in hospitality that Katarina really found her passion. She went on to run a small, family-owned hotel in Croatia and enjoyed it so much that she decided to return to school to get her MBA in International Tourism Management. During this time, she was a project manager for Hochschule Bremen, responsible for developing brand strategies for key regions.