The industry has been buzzing about the challenges of becoming GDPR compliant for some time now. The deadline came and went on May 25, and so far, our inboxes were the only victim of the new regulations. However, many hotels still have some questions. If you're still feeling overwhelmed, download this whitepaper, which guides you through:
An overview of the GDPR in plain English
Your responsibilities to be compliant
Customer and employee rights
A 7-step checklist to ensure you are compliant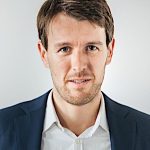 Posted by
Martin Reichenbach
Martin Reichenbach is a co-founder of apaleo and leads the company's operations. He is specialized in B2B cloud software and has been working in the hospitality industry for many years, combining technical knowledge of computer science studies and a longstanding business experience in the field of marketing and pricing.