---
New project with ibis Styles enhances the digital guest journey and improves internal operations
Most hoteliers know that getting a new property management system (PMS) up and running isn't always easy – the project can take time and cause headaches for staff members learning the new system. GCH Hotel Group, one of the leading hotel management companies in Europe knew it was necessary to move away from the legacy system that was the backbone of its new ibis Styles property, but its requirements came with at a cost: migration to a new system should happen in less than a day. The newly-branded 126-room ibis Styles Berlin Treptow also needed to build out an innovative digital guest experience, have advanced reporting to analyze business KPIs, and, of course, be fully PCI compliant.
Was this wishlist a pipe dream, or could it become a reality?
One provider was up for the challenge. apaleo, the world's most open property management system partnered with GCH Hotel Group to get all systems up and running.
"With all the advanced technology that is accessible in the world today, we didn't feel that getting a new system live should come with all the problems we had dealt with in the past," said Bernd Mauritz, Director IT & Systems of GCH Hotel Group. "apaleo shared our vision of speed, quality, and ultra-connectivity, and they delivered."
Within 24 hours, all data was migrated from the hotel's legacy system and live in apaleo's PMS. Code2Order was connected to enhance the guest journey, and ProfitIntelligence was connected for reporting and business intelligence. Perhaps best of all, staff were successfully trained in using the system in a matter of hours – no consultants, no long on-site trainings required.
"Our staff is our most valuable asset, and we wanted to make sure that any change in our technology would make their working day easier and their time more productive. apaleo is so intuitive that everyone using the system was completely up to speed within a couple of hours," said Sascha Hampe, Chief Operating Officer of GCH Hotel Group. "This will also allow for quick onboarding of new staff in the future."
The new platform gives ibis Styles freedom and agility to adjust and scale as required, from adding fully-integrated automated payments and or selecting more than 100 pre-connected 3rd party applications available within the apaleo store.
"The hotel tech world is finally changing, allowing hotels to be more innovative and to move with speed," said Martin Reichenbach, co-founder and COO of apaleo. "We are excited to work with GCH Hotel Group on this project and look forward to bringing hospitality to the future."
---
GCH Hotel Group launcht das apaleo PMS in weniger als 24 Stunden
Neues Projekt für das ibis Styles Berlin Treptow verbessert die digitale Gästereise und erleichtert den operativen Betrieb
Hoteliers wissen, dass der Wechsel eines Property Management Systems (PMS) in der Vergangenheit stets mit Schwierigkeiten verbunden war. Der zeitliche Vorlauf, die Kosten sowie die Einarbeitungszeit in ein neues System bereiteten sowohl Hoteliers als auch den Mitarbeitern regelrecht Kopfschmerzen. Das Re-Branding für das neu im Portfolio der GCH Hotel Group, eines der führenden Hotelmanagement-Unternehmen in Europa, aufgenommene ibis Styles Berlin Treptow erforderte solch einen kompletten Austausch des Altsystems. Der PMS-Wechsels mit mehr als 1.000 bestehenden Reservierungen sollte zudem innerhalb von 24 Stunden erfolgen. Darüber hinaus sollte dem Hotel mit 126 Zimmern ein innovatives, digitales Gästeerlebnis sowie ein erweitertes Reporting zur Analyse von Geschäftszahlen ermöglicht werden.
Mit bisherigen Systemen wäre all das nur ein Wunschtraum gewesen, aber apaleo stellte sich der Herausforderung, um gemeinsam mit der GCH Hotel Group die Einführung des weltweit offensten Systems zur Hotelverwaltung in diesem kurzen Zeitfenster zu meistern. "In den vergangenen Jahren haben sich neue und fortschrittliche Technologien etabliert. Daher hatten wir den Wunsch, dass die Einführung eines neuen Systems ohne die üblichen Hürden, die wir aus der Vergangenheit zu gut kennen, stattfinden muss.", sagt Bernd Mauritz, Director IT & Systems der GCH Hotel Group. "apaleo teilt unsere Vision von Geschwindigkeit, Qualität und Konnektivität – und sie liefern."
Innerhalb von 24 Stunden wurden alle Daten aus dem Altsystem des Hotels in das PMS von apaleo migriert. Code2Order wurde angebunden, um die digitale Gästereise zu modernisieren, und ProfitIntelligence wurde für besseres Reporting und Business Intelligence integriert. Bemerkenswert ist neben dem schnellen Live-Gang des PMS und allen angebundenen Systemen zudem, dass die Hotelmitarbeiter innerhalb weniger Stunden erfolgreich geschult wurden. Hierfür waren weder externe Berater noch lange Vor-Ort-Schulungen erforderlich.
"Unsere Mitarbeiter sind unser wertvollstes Gut und wir wollten sicherstellen, dass die stetige Weiterentwicklung unserer Technologie ihr tägliches Arbeitsleben einfacher und ihre Arbeitszeit effizienter macht. apaleo ist so intuitiv, dass jeder Nutzer innerhalb weniger Stunden mit dem System vertraut war", sagt Sascha Hampe, COO der GCH Hotel Group. "Und auch neue Mitarbeiter können so in kürzester Zeit angelernt werden."
Die apaleo Plattform gibt dem ibis Styles die Freiheit und Flexibilität, sich bei Bedarf anzupassen und zu skalieren, sei es durch die Anbindung einer vollständig automatisierten Zahlungsabwicklung oder durch die Auswahl von nahezu 100 vorkonfigurierten Drittanbieteranwendungen, welche im apaleo Store verfügbar sind.
"Die Welt der Hoteltechnik verändert sich endlich, so dass Hotels innovativer und schneller werden können. Dies gilt für die Einführung eines PMS genau wie die Erweiterung um innovative Systeme", sagt Martin Reichenbach, Gründer und COO von apaleo. "Wir freuen uns darauf, mit der GCH Hotel Group an diesem und weiteren Projekten zu arbeiten."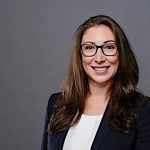 Posted by
Margaret Ady
Margaret is a leading industry voice. She's no stranger to travel tech startups, having led marketing for Berlin-based SnapShot, and prior to that, for TrustYou. And, she's been recognized for it. In 2016, she was awarded HSMAI Europe's Top 20 Extraordinary Minds in Sales, Marketing and Technology. Before joining the hospitality technology scene, Margaret held leadership roles at The Walt Disney Company and The Oprah Winfrey Network. Margaret has also provided research, branding and marketing consulting services to many companies, including 20th Television (Fox), Nielsen and Red Bull. She graduated from the University of Southern California (go Trojans!) with degrees in Economics and Psychology and a focus in business. During her studies, she was awarded the USC Annenberg Communications Critical Pathway Grant for her research in new technology and its impact on healthcare decision-making.