apaleo Launches Cloud PMS In Record Time
apaleo, the creators of the Open Hospitality Cloud, announced the completion of multiple milestones. Not only did they complete the development of the first native-cloud PMS, they also released an integrated IBE (internet booking engine), certified their two-way integration with Booking.com, achieved PCI-compliancy and took their first hotel customer live. The entire project is built on top of the Open Hospitality Cloud, the API-based ecosystem that enables multiple companies to rapidly build apps and components.
"The record-breaking speed in which we built this PMS is due to the revolutionary architecture of the ecosystem on which it is based," said Uli Pillau, CEO of apaleo. "Not only is the development more efficient, but the reliability, security and performance is magnitudes stronger than anything we have seen before in hospitality technology."
The pilot customer will open its doors in 2018. Currently they are taking reservations via the IBE on their own website, via Booking.com and via the group call-center."We didn't merely build a standard integration with Booking.com; we implemented some of the newest and most advanced features Booking.com has to offer" added Benni Schmid, co-founder of apaleo. "Of course it helps that several members of our technical team have done this before."
The Open Hospitality Cloud ecosystem represents a new paradigm in hotel technology. No longer are hotel companies forced to choose a proprietary, monolithic product. Open Hospitality Cloud solutions are collaborations of multiple software vendors who have agreed on a common API. This enables hotel companies to build their dream solution using their favorite components and apps from different vendors, with the confidence that all the pieces fit together.
apaleo is currently taking orders from European hotels. The company management will be in London at the World Travel Market at Excel from 6th to 9th November.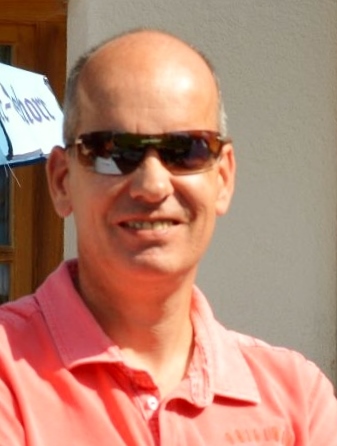 Posted by
Uli Pillau
Ulrich "Uli" Pillau is an entrepreneur and angel investor. He is founder of apaleo, a Munich based start-up developing a next generation cloud platform for the hospitality industry. Previously Uli was involved in building up several very successful software companies in the hotel and travel space. His companies included Fidelio Software, today the worldwide leading Property Management System for hotel chains and hotels. Fidelio was later acquired by Micros and today is part of Oracle. Subsequently he was leading IDeaS, a company offering the first scientific revenue management software for the hotel industry which quickly became the standard Yield & RMS system for hotels around the globe. In 2010, IDeaS was sold to SAS Institute and today is actively managing over a Million hotel rooms with its software.