...and we all...agree?
To leave a legacy was once considered something rich, something good. A legacy might be an endowment, an heirloom, a bequest, or a history of something worth talking about. But when it comes to technology, the idea of legacy couldn't be further from desirable. Just look at what hospitality industry leaders have to say. "Integration is a legacy issue," says Impala CEO Ben Stephenson. As are closed systems ("doomed to inefficiency") with hidden fees.
It appears that most of us agree on the future direction of hotel technology. So, let's be honest with ourselves about how we get there. Many companies tout open APIs, but when it comes down to it, most aren't exactly open. Read on to see what our industry leaders have to say and what hotels should demand from vendors in order to avoid the legacy trap the industry has been tangled up in for far too long. And we mean: take nothing less!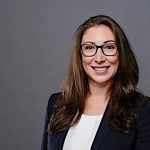 Posted by
Margaret Ady
Margaret is a leading industry voice. She's no stranger to travel tech startups, having led marketing for Berlin-based SnapShot, and prior to that, for TrustYou. And, she's been recognized for it. In 2016, she was awarded HSMAI Europe's Top 20 Extraordinary Minds in Sales, Marketing and Technology. Before joining the hospitality technology scene, Margaret held leadership roles at The Walt Disney Company and The Oprah Winfrey Network. Margaret has also provided research, branding and marketing consulting services to many companies, including 20th Television (Fox), Nielsen and Red Bull. She graduated from the University of Southern California (go Trojans!) with degrees in Economics and Psychology and a focus in business. During her studies, she was awarded the USC Annenberg Communications Critical Pathway Grant for her research in new technology and its impact on healthcare decision-making.