For hotels, switching to a new system isn't always easy, especially when it comes to the hotel's property management system (PMS), the core system at any hotel. Here's the deal: we don't think that changing systems should feel like open heart surgery, so we've put together a comprehensive guide with all the details you need to know when buying or switching your PMS. Download this free guide to learn:
The latest trends and expert opinions
The core functionality you need
Questions to ask (and the answers you want to hear)
A detailed look at integrations
Cost, implementation, and timelines
Success and further reading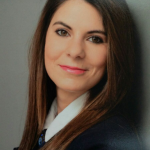 Posted by
Katarina Simic
Katarina is apaleo's marketing manager, responsible for content, events, campaigns and so much more. After studying law, Katarina was a legal consultant for the city of Zagreb. However, it was in hospitality that Katarina really found her passion. She went on to run a small, family-owned hotel in Croatia and enjoyed it so much that she decided to return to school to get her MBA in International Tourism Management. During this time, she was a project manager for Hochschule Bremen, responsible for developing brand strategies for key regions.