Hiya! Hope you're all safe in these not-so-awesome times. It feels weird writing this (mostly)serious post with so much uncertainty. Here in Germany, we are in semi-lockdown. Public events and gatherings, sports clubs, swimming pools, bars, and cinemas are all closed. Same for schools. People are strongly encouraged to stay home and practice social distancing. Dozens of other countries are facing similar restrictions.
These measures clearly also have a major impact on our industry. Travel bans are in effect, borders are closed, and hotels are experiencing a sharp decline in bookings. Many are even shutting their doors for the coming weeks. Does the situation feel dire? You betcha.
That's why apaleo is working on ways to ease the tension – on your business, on your future, and on your own personal health and well-being.
If you're an optimist like me, you might be looking for silver linings in the current situation. (Hint – here's a few: air pollution has decreased, the water in Venice went from murky to clear, there's plenty of time to bake over the weekend, and pets are living their best lives with their owners around all. the. time.).
For most hoteliers, this period is incredibly slow. This slow period also provides some time to pause and think about how to run business more efficiently, how to improve the guest experience, and how to really set yourself up for the future once this entire coronavirus pandemic has passed (because it WILL pass eventually). If you're taking the time to do this (I think you should!), apaleo is here for you. See, our platform makes it simple to scale back in tough times and scale up when business is booming. Or adjust to changing guest demands. Or pivot your entire business model. We do this all without upfront fees, integration costs, or long, onsite trainings. That said, if you are using this time to get setup for the future, we want to make it simple to switch from a clunky system to apaleo. So, if you switch to apaleo before the end of April, we'll waive all costs through the end of your current PMS contract. Oh, and we can set up your hotel and have your staff trained entirely remotely, so there's no need to worry about social distancing. 😊
Ok, so we've got future-proofing covered, but what else can apaleo do to ease the pain of the current situation? Well, social life as we know it has more or less come to a halt. So have recreational activities (I'm still coming to terms with the gym closing 😟). This gives us all a little (err…a lot) more time at home. To keep you sane, we put together a little social distancing survival pack full of great industry reads, as well as non-industry fun for when you need to give your mind a rest from business. Seriously, we've got book recommendations, interesting podcasts, music playlists, recipes, and at-home workouts. Because your health and mental well-being matter to us. A lot.
Let's band together and get through these rough times in solidarity. apaleo is here by your side to help in any way we can.
Big elbow bumps to you – stay healthy and safe!
❤️ Margaret and your apaleo team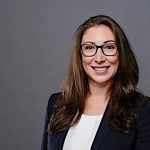 Posted by
Margaret Ady
Margaret is a leading industry voice. She's no stranger to travel tech startups, having led marketing for Berlin-based SnapShot, and prior to that, for TrustYou. And, she's been recognized for it. In 2016, she was awarded HSMAI Europe's Top 20 Extraordinary Minds in Sales, Marketing and Technology. Before joining the hospitality technology scene, Margaret held leadership roles at The Walt Disney Company and The Oprah Winfrey Network. Margaret has also provided research, branding and marketing consulting services to many companies, including 20th Television (Fox), Nielsen and Red Bull. She graduated from the University of Southern California (go Trojans!) with degrees in Economics and Psychology and a focus in business. During her studies, she was awarded the USC Annenberg Communications Critical Pathway Grant for her research in new technology and its impact on healthcare decision-making.