Originally published on HospitalityNet here.
Most hoteliers agree that the cloud is the way to go. This is not new. They believed in the cloud for five to ten years already. However, penetration of cloud hotel software is only around 1%. It's even lower in chains.
Why didn't the cloud revolution happen?
The answer is that the first generation of hotel cloud software solutions didn't do anything radically different from the legacy hotel software vendors. The first generation hotel cloud software was basically the old stuff but available via the internet. The user interface ran inside a browser instead of a desktop window but otherwise all the other problems of legacy software remained.
1. Complicated and expensive installation and configuration
2. Closed, proprietary systems 3. Integration with other components complex or impossible 4. High dependence on a single software vendor 5. Extending the system, if possible, requires expensive, custom software development
What's more, the cloud systems were often missing features and functionality that the legacy software had. Plus, the cloud vendors generally lacked a sales and support infrastructure or partner network that many of the legacy vendors enjoy.
So there just wasn't a strong enough incentive for hotels or chains to move the cloud.
So if cloud-based hotel software is not the solution, what is?
Let's look at the most successful business software environments available today. I specifically use the word "environment" because we are not talking about a single vendor but rather an eco-system of vendors that fit together. One of these eco-systems revolves around the SAP Cloud platform HANA. https://www.sapappcenter.com
SAP provides standard ERP functionality, but, more importantly, no less than 1,372 other companies have written apps which fit seamlessly into the environment. Examples: auditing, lead management, HR services, time and attendance and hundreds more. So as an SAP user, you don't have to use all the modules from SAP. Is the SAP HR module too cumbersome? No problem. Shut if off and activate one of the many other HR apps instead in the SAP app store. Anyone who has used the Apple or Google app store already knows how this works.
The eco-system around salesforce.com is another excellent example of a businessoriented eco-system with over 3,000 apps to extend the system. Here too, the process of plugging in an app is just a matter of a few clicks. Words such as "interface" simply disappear. https://appexchange.salesforce.com
A third eco-system example is one we tend to forget but almost all of us have used it. It's the Microsoft Office environment. Countless plug-ins and add-ons fit right in to Word, Excel, Outlook and more. In fact, these products themselves are so well integrated with each other, that they feel like a single product.
However no such eco-system exists for the travel industry today. I am convinced, however, that this is the only way to go. Needless to say, one vendor alone can not build this eco-system. It will take a consortium of 5-10 innovative companies to launch this eco-system jointly, though one company may need to server as the anchor or backbone of the eco-system. But that's only at the launch. Within a year, 50 more companies may start to build apps for this travel eco-system and sell them via the travel app store.
So will cloud-based hotel software resurface as an eco-system?
No.
One can not bolt-on an eco-system to existing software. One can not migrate from a proprietary cloud system to an open eco-system. Just as one can not simply move a legacy hotel system to the cloud, though many have tried.
The foundation of such an eco-system is openness - from day one. The entire system must be developed in such a way so that virtually all facets of the eco-system can be accessed and modified by any of the apps, as long as certain business rules are maintained. Therefore the integration with other systems is not an ability which one builds after the fact. It is something that is fundamental to the heart of the eco-system.
Techies call this a public API or Application Programming Interface. It's a fancy way of saying that integration is not an afterthought; it's the only thought.
It's unlikely that the travel industry app store will reach the 2.2 million apps in Apple's App Store or the 3 million in Google Play store, but one thing is certain: the founding consortium of the travel app store will only have a small percentage of all apps. Of the 2.2 million apps in the Apple App Store, only 47 come from Apple directly. So the unwanted dependence that a hotelier has today on, say, Oracle, will no longer be an issue. If the hotel wants a different housekeeping app, they can deactivate their current housekeeping app and try a different one. If they want to have, for example, youth hostel booking capabilities, they can search for one in the travel app store, check the ratings and try it out. If they need an elephant-trekking reservation app but none exist, they can commission the development to one of thousands of small development shops that are capable of building custom apps that link to public APIs. The extensibility is endless.
So where can one can buy a hotel software eco-system?
It's still a bit early for that. A few forward-thinking companies are putting together the pieces and building consortiums. However, the time it takes for an ecosystem to reach a sufficiently mature stage is much shorter than one may realize. Whereas normal software grows incrementally, from release 1 to 2 to 3, an ecosystem can grow exponentially, as more and more vendors join the system. So rather than wait 10 years for a new system to catch up to the legacy systems in terms of features, a hotel chain may only need to wait a year before replacing their legacy system with a modern and open eco-system.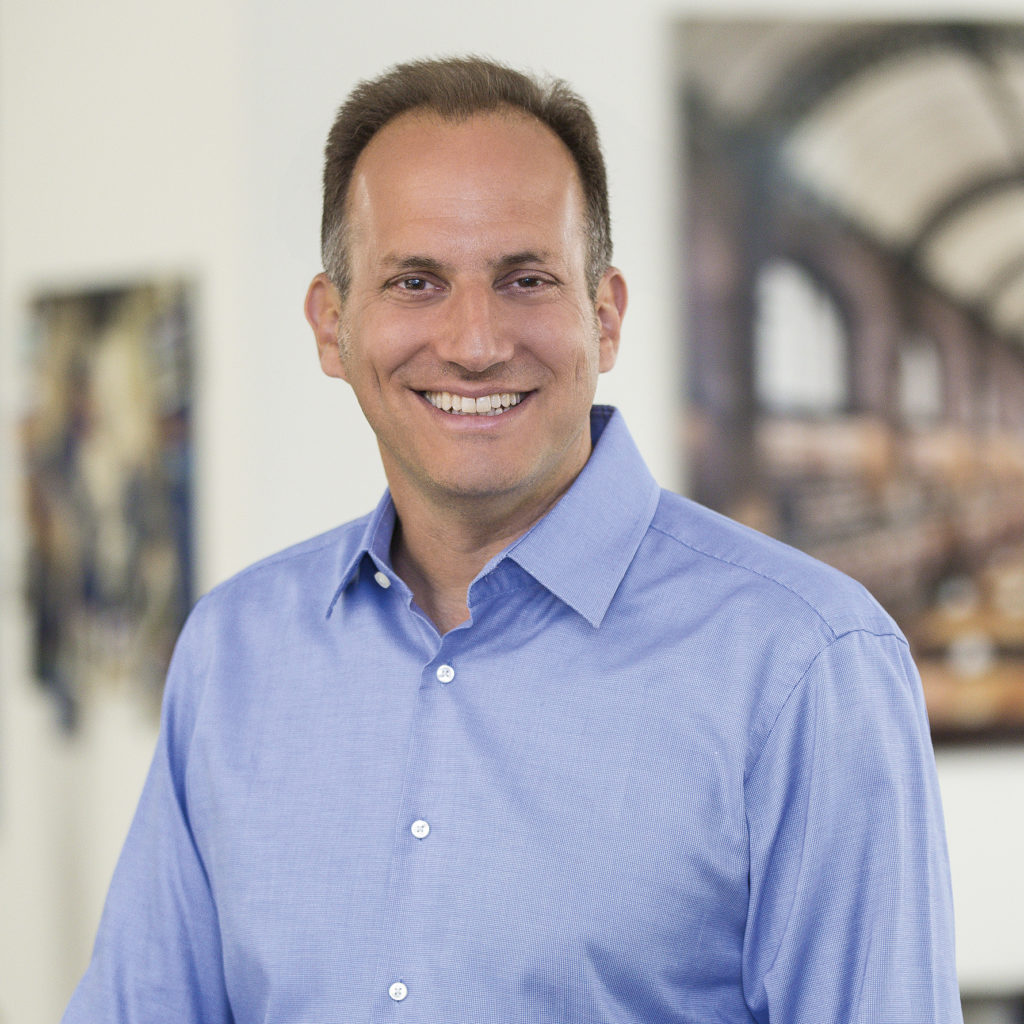 Posted by
Keith Gruen
Keith Gruen is the co-founder of Fidelio Software and the main designer and developer of Fidelio's property management system, which rapidly became the worldwide market leader. After building additional successful companies, including a venture capital fund, Keith returned to the hotel technology industry where he co-founded hetras, the first cloud-based software for hotel chains, later acquired by Shiji. Today he is CEO of ysura, a pharmaceutical software company, as well as a founder and investor in apaleo. Keith was recently awarded the HFTP Award of Merit for his contribution to hotel technology.