---
Partnership with apaleo enables Catrina Experience to smoothly run its properties.
Catrina Experience, a brand with four properties, announced today that it has switched from an inflexible legacy system to apaleo, the most open property management system (PMS). Constant headaches related to its previous PMS, like difficulties connecting to 3rd party applications, forced Catrina Experience to look for a different solution. After evaluating available modern, cloud-based systems, it was clear that apaleo was the only one for the job.
"It's difficult to run brands like Catrina Experience, which has four distinct different types of properties: a resort, a hotel, a lodge and a hostel. Technology is the backbone for smooth operations and automating lot of chores," said Nando Colore, General Manager of Catrina Experience. "In addition to managing properties, we own and run nine bars, restaurants and shops which are all able to connected to apaleo. We never imagined that it would be so simple to connect all technology to just one system, but with apaleo we managed all."
For building an innovative guest journey with automation of check-in and check-out, payments, guest communication and much more, Catrina Experience easily connected Code2Order, Adyen, Salto and a customized booking engine. For easy operations of all outlets, nine POS terminals were connected and so that all payments could be automated through apaleo.
"apaleo is designed to remove all the problems that hotel chains face with legacy systems, like issues with connectivity and integrations, flexibility, manual work and getting new hotels live," said Martin Reichenbach, co-founder of apaleo. "Catrina Experience is an excellent example how apaleo supports all different types of properties and their unique setups. It gives hotel chains a platform to run with ease. "
CATRINA EXPERIENCE is all we can offer you to spend your ideal mountain vacation. Accommodation, gastronomy, shopping and sports, all at your fingertips. Here you will find 4 different types of overnight stays, 11 different restaurants, 2 sports shops, and a wonderful skiing and sports area. You can choose to stay in one of the 4 different solutions such as RESORT, HOTEL, LODGE, HOSTEL, all with direct access to the ski facilities. Thanks to the new cable car connection to Sedrun during the winter you can enjoy 180 km of slopes and ski in the largest ski resort in central Switzerland, while during the summer you can explore our mountains and the countless paths that run through them. So what else to say we are waiting for you in DISENTIS
---
Catrina Experience Hotels wählt apaleo, um eine Vielfalt an Properties zu betreiben.
Die Partnerschaft mit apaleo ermöglicht Catrina Experience den reibungslosen Betrieb seiner sehr unterschiedlichen Häuser.
Catrina Experience, eine Schweizer Marke mit vier Hotels, gab heute bekannt, dass sie von einem unflexiblen Altsystem auf apaleo, das offenste Property Management System (PMS), umgestellt hat. Ständiger Ärger mit dem früheren PMS, wie z.B. Schwierigkeiten bei der Verbindung mit Apps von Drittanbietern, zwangen Catrina Experience, nach einer anderen Lösung zu suchen. Nach einer Bewertung verfügbarer moderner, cloud-basierter Systeme war klar, dass apaleo die einzig richtige Lösung war.
"Es ist schwierig, Brands wie Catrina Experience zu betreiben, die vier verschiedene Arten von Properties haben: ein Resort, ein Hotel, eine Lodge und ein Hostel. Technologie ist das Rückgrat für einen reibungslosen Betrieb und die Automatisierung vieler Aufgaben", sagte Nando Colore, General Manager von Catrina Experience. "Neben der Verwaltung von Häusern besitzen und betreiben wir neun Bars, Restaurants und Shops, die alle an apaleo angeschlossen werden können. Wir hätten nie gedacht, dass es so einfach sein würde, die gesamte Technologie an ein einziges System anzuschließen, aber mit apaleo haben wir es geschafft".
Um eine innovative Gastreise mit Automatisierung von Ein- und Auschecken, Zahlungen, Gästekommunikation und vielem mehr zu ermöglichen, hat Catrina Experience Code2Order, Adyen, Salto und eine maßgeschneiderte Buchungsmaschine reibungslos miteinander verbunden. Für die einfache Bedienung aller Verkaufsstellen wurden neun POS-Terminals angeschlossen, so dass alle Zahlungen über apaleo automatisiert werden konnten.
"apaleo wurde entwickelt, um alle Probleme zu beseitigen, die Hotelketten mit Altsystemen haben, wie Ärger mit der Anbindung und Integration, Flexibilität, manuelle Arbeit und das Live-Schalten neuer Hotels", so Martin Reichenbach, Mitgründer von apaleo. "Catrina Experience ist ein hervorragendes Beispiel dafür, wie apaleo alle verschiedenen Arten von Hotels und ihre individuellen Setups unterstützt. Es bietet Hotelketten eine Plattform, die sie einfach und unkompliziert betreiben können."
CATRINA EXPERIENCE beinhaltet alles, um Ihren idealen Bergurlaub zu verbringen. Übernachtungen, Restaurants, Shopping und Sport, alles in nächster Nähe. Hier finden Sie 4 verschiedene Übernachtungsmöglichkeiten, 11 verschiedene Restaurants, 2 Sportgeschäfte und ein herrliches Ski- und Sportareal. Sie haben die Wahl zwischen RESORT, HOTEL, LODGE, HOSTEL, alle mit direktem Zugang zum Ski- und Wandergebiet. Dank der neuen Seilbahnverbindung nach Sedrun können Sie im Winter auf 180 km Pisten Skifahren und somit das grösste Skigebiet der Zentralschweiz geniessen. Im Sommer können Sie unsere Berge und die unzähligen Wanderwege erkunden. Was sonst noch zu sagen ist? Wir erwarten Sie in DISENTIS.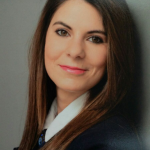 Posted by
Katarina Simic
Katarina is apaleo's marketing manager, responsible for content, events, campaigns and so much more. After studying law, Katarina was a legal consultant for the city of Zagreb. However, it was in hospitality that Katarina really found her passion. She went on to run a small, family-owned hotel in Croatia and enjoyed it so much that she decided to return to school to get her MBA in International Tourism Management. During this time, she was a project manager for Hochschule Bremen, responsible for developing brand strategies for key regions.