Is it possible for a hotel to find and connect all the right technology to really nail the digital guest journey within a couple of weeks? Sounds complicated, but it doesn't have to be.
Enter The Bricks Hotels, a new, innovative hotel chain with a lofty vision for its technology: to find and connect all its systems with its tech-savvy guests in mind.
"As a new hotel, we had a unique opportunity to start from scratch when building up our technology. We wanted a core system that would allow us to connect innovative new tools to impress and delight our guests throughout every interaction with our brand. We were on the lookout for technology that could be implemented quickly and would allow us to scale with our business. After some research, it became clear that apaleo was the partner for the job," said Alexander Herold, Project Manager at The Bricks Hotels.
So, what happened next?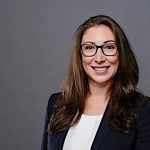 Posted by
Margaret Ady
Margaret is a leading industry voice. She's no stranger to travel tech startups, having led marketing for Berlin-based SnapShot, and prior to that, for TrustYou. And, she's been recognized for it. In 2016, she was awarded HSMAI Europe's Top 20 Extraordinary Minds in Sales, Marketing and Technology. Before joining the hospitality technology scene, Margaret held leadership roles at The Walt Disney Company and The Oprah Winfrey Network. Margaret has also provided research, branding and marketing consulting services to many companies, including 20th Television (Fox), Nielsen and Red Bull. She graduated from the University of Southern California (go Trojans!) with degrees in Economics and Psychology and a focus in business. During her studies, she was awarded the USC Annenberg Communications Critical Pathway Grant for her research in new technology and its impact on healthcare decision-making.