apaleo property management system enables full automation for the first capsule hotel in Switzerland
capsule hotel opened its first innovative hotel in Luzern, Switzerland. To power its unique hotel experience, it needed a technology backbone that could connect all the right technology to run a completely staffless hotel and co-working space. apaleo, the world's most open property management system, was the clear solution.
"We saw an urgent need in Europe for unconventional and different types of hotels. Nowadays travelers are business people, creatives and digital nomads looking for new and different experiences," said Johannes K. Imholz, owner of capsule hotel. "As we are operating staffless, technology is the heart of all operations. With apaleo we can automate everything, from check-in and -out to payments and much more. This saves us time and money, which we can invest into initiatives that will provide our guests with even better experiences."
capsule hotel offers four type of capsules: relax, comfort, female and premium capsules, all equipped with tables, flat screens, mirror, air conditioners, safe lockers, USB charging stations and much more to satisfy its tech savvy travelers. To fully automate its guest experience, capsule hotel connected Code2order for its mobile guests journey, Adyen for payment automation, 4Suites for mobile keys, and Siteminder for automating its distribution process.
"We designed apaleo to help hotels automate as much as possible in order to focus on providing guests with exceptional experiences," said Philip von Ditfurth, co-founder of apaleo. "capsule hotel is an innovator and a great example of how to run a hotel without staff and with ease. We are delighted to partner with such an innovator and look forward to powering its upcoming property openings."
The first capsule hotel of Switzerland is situated in an excellent location on the edge of Lucerne's historic old town. The exceptional and innovative accommodation offers incredible value for money in a "space design". The expansion plan is ambitious - to have six capsule hotels opened next year and another thirty to fifty by the end of 2025.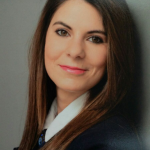 Posted by
Katarina Simic
Katarina is apaleo's marketing manager, responsible for content, events, campaigns and so much more. After studying law, Katarina was a legal consultant for the city of Zagreb. However, it was in hospitality that Katarina really found her passion. She went on to run a small, family-owned hotel in Croatia and enjoyed it so much that she decided to return to school to get her MBA in International Tourism Management. During this time, she was a project manager for Hochschule Bremen, responsible for developing brand strategies for key regions.