Save big with apaleo
PMS pricing is one confusing beast. There's the cost of the actual software, which looks reasonable. But then, as you get closer to signing a contract, all these additional costs start piling up. Things like set-up fees, support, and maintenance. And after you're all set up, you want to connect all your existing tools. Seems reasonable, right? Hah, surprise! Your PMS wants to charge for all those integrations as well.
We don't like that. At apaleo, we don't charge set-up fees (in fact, our PMS is so easy to set up that you can do it all yourself, if you feel like it), and we don't charge for integrations. This results in major savings, both in time and hard cash. But don't take our word for it - calculate for yourself with this handy calculator. Simply enter your number of rooms, and we will tell you how much you can save.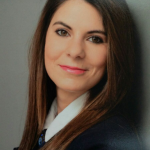 Posted by
Katarina Simic
Katarina is apaleo's marketing manager, responsible for content, events, campaigns and so much more. After studying law, Katarina was a legal consultant for the city of Zagreb. However, it was in hospitality that Katarina really found her passion. She went on to run a small, family-owned hotel in Croatia and enjoyed it so much that she decided to return to school to get her MBA in International Tourism Management. During this time, she was a project manager for Hochschule Bremen, responsible for developing brand strategies for key regions.