Following rigorous competition, EyeforTravel Europe has awarded apaleo its 2018 Startup Award during its conference in London. The leading innovators in travel technology, which are building solutions in marketing, AI, social, mobile, and cloud-based technologies, applied for a chance to compete for this prestigious award. 12 companies were shortlisted and invited to present to judges, investors and audience members at the event before a winner was selected. apaleo ran away with 40% of the votes.
apaleo seeks to drastically change the world of hotel software by creating an open property management system (PMS) platform that connects all key hotel systems quickly and seamlessly. The apaleo PMS is at the core of these systems and can be set up in minutes. It is the first PMS which is purely based on a fully open 2-way API that allows hotels to grant applications access to all the information stored in apaleo, as well as allow them to write back data to the PMS. apaleo's public API allows hoteliers to innovate without major risks, integration hassles, long wait times and hidden fees. Developers and software vendors can easily connect to apaleo, and hotels can even develop their own, custom apps with ease. Applications are housed in the apaleo Store, opening the possibilities for hotels to connect to pre-integrated, innovative apps – guest or staff facing – with one click.
"We are excited to receive this award because it indicates that the industry is ready for a change. Hoteliers and innovators alike shouldn't have to struggle with integrations pains caused by legacy systems," says Philip von Ditfurth, co-founder of apaleo. "We look forward to enabling forward-thinking hotels to embrace the digital future."
apaleo was founded in 2017 and launched its product in less than a year with a team of twelve passionate developers and industry veterans. After its product officially entered the market in March, apaleo has already onboarded several hotels and hotel chains across Europe, has welcomed more than 30 app developer partners, and has grown its team to twenty.
apaleo has made it simple for hotels to switch from legacy systems. If your hotel is ready to enjoy the freedom of working with the apps you love, learn more about apaleo or schedule a live demo here.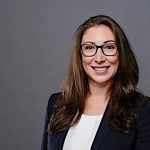 Posted by
Margaret Ady
Margaret is a leading industry voice. She's no stranger to travel tech startups, having led marketing for Berlin-based SnapShot, and prior to that, for TrustYou. And, she's been recognized for it. In 2016, she was awarded HSMAI Europe's Top 20 Extraordinary Minds in Sales, Marketing and Technology. Before joining the hospitality technology scene, Margaret held leadership roles at The Walt Disney Company and The Oprah Winfrey Network. Margaret has also provided research, branding and marketing consulting services to many companies, including 20th Television (Fox), Nielsen and Red Bull. She graduated from the University of Southern California (go Trojans!) with degrees in Economics and Psychology and a focus in business. During her studies, she was awarded the USC Annenberg Communications Critical Pathway Grant for her research in new technology and its impact on healthcare decision-making.