Munich, Germany – apaleo, the world's most open and connected property management system (PMS), has partnered with SiteMinder, the global hotel industry's leading guest acquisition platform, to remove the friction involved with manual online distribution for hotels. The partnership sees apaleo's PMS integrated with SiteMinder's platform, so mutual hotel clients of the two companies can automate how they distribute inventory across their chosen marketing channels online and capture reservations.
By automating the distribution process, hoteliers have the opportunity to increase their revenue while reducing their cost of acquisition and winning time back in their day to focus on guests.
Uli Pillau, Co-founder of apaleo said, "SiteMinder has been a long-time disruptor in the hotel industry, and we are thrilled to offer our clients this connection, which is certain to boost hotel revenues and alleviate much of the manual work that hoteliers deal with on a day-to-day basis."
"apaleo is showing how a more open, connected world ultimately benefits the hoteliers we serve, and we are pleased to partner with a company that deeply shares and lives this vision with us," said Clemens Fisch, Regional Director - DACH at SiteMinder.
SiteMinder is the guest acquisition platform of choice for more than 35,000 hotels worldwide, providing smart and simple solutions that put hotels everywhere their guests are, at every stage of their journey. With this integration, hoteliers using apaleo can now distribute their rooms to SiteMinder's open ecosystem of more than 400 of the world's top hotel booking channels – including online travel agencies, traditional tour operators, wholesalers, and their direct hotel website to lift and automate direct bookings.
apaleo's open, ultra-connected, and intuitive PMS can be set up and ready to use within minutes – no long RFPs, wait times, or set-up fees. Hoteliers can set up their properties on their own, if they so choose. Once set up, hotels can connect hundreds of applications, including SiteMinder, within the apaleo Store.
About SiteMinder
In an age of rising choice and accessibility for curious travellers, SiteMinder exists to liberate hoteliers with technology that makes a world of difference. SiteMinder is the global hotel industry's leading guest acquisition platform, ranked among technology pioneers for its smart and simple solutions that put hotels everywhere their guests are, at every stage of their journey. It's this central role that has earned SiteMinder the trust of more than 35,000 hotels, across 160 countries, to generate in excess of 87 million reservations worth over US$28 billion in revenue for hotels each year. For more information, visit www.siteminder.com.
About apaleo
Hotels need the right technology and systems to manage all the complexities of their business. At the core of these systems is the property management system (PMS), which manages hotel inventory and reservations, rates, accounting, invoicing and payments, and more. Then there are all the additional systems like CRM, CRS, upselling, review monitoring, distribution and channel management, forecasting, business intelligence reporting, and so forth. Hoteliers rely on all these tools yet struggle because many of them don't integrate.
apaleo's PMS platform connects all these systems quickly and seamlessly. As the first PMS which is purely based on an API-first approach, hotels can grant applications access to all the information stored in apaleo, as well as allow them to write back data to the PMS. apaleo's public API allows hoteliers to innovate without major risks, integration hassles, long wait times and hidden fees. Developers and software vendors can easily connect to apaleo, and hotels can even develop their own, custom apps with ease. Applications are housed in the apaleo Store, opening the possibilities for hotels to connect to pre-integrated, innovative apps - guest facing or staff facing - with one click. Learn more at www.apaleo.com.
---
apaleo und SiteMinder bieten Hotels eine Welt voller neuer technologischer Möglichkeiten
München, Deutschland – Das Property Management System (PMS) apaleo startet eine Partnerschaft mit SiteMinder, der weltweit führenden Plattform für Kundengewinnung in der Hotellerie. Das gemeinsame Ziel ist die Vereinfachung von Online-Distribution für Hotels. Das PMS von apaleo und die SiteMinder-Plattform bieten eine 2-Wege Integration, sodass gemeinsame Kunden der beiden Unternehmen ihr Inventar auf mehr als 400 Buchungsportalen automatisiert anbieten können, um mehr Buchungen zu generieren.
Diese Automatisierung ermöglicht es Hoteliers, den Umsatz zu steigern, die Kosten für die Gewinnung neuer Kunden zu verringern und wertvolle Zeit zu sparen, die sie mit Gäste verbringen können .
Uli Pillau, Mitgründer von apaleo, sagt: "SiteMinder ist ein langjähriger Innovationstreiber in der Hotellerie, und wir freuen uns, unseren Kunden eine 2-Wege Integration mit SiteMinder anbieten zu können. Aufgrund der Echtzeit-Aktualisierung von Verfügbarkeiten und Preisen können Einnahmen gesteigert werden und ein Großteil der tagtäglichen manuellen Arbeit zur Synchronisieriung ist obsolet."
"apaleo zeigt, wie sehr eine offene, vernetzte Welt unseren Kunden und Hoteliers hilft", ergänzt Clemens Fisch, Regional Director für Deutschland, Österreich und der Schweiz bei SiteMinder. "Wir freuen uns sehr über die Partnerschaft mit einem Unternehmen, das dieselben Werte vertritt wie wir."
SiteMinder wird von mehr als 35.000 Hotels weltweit als Plattform zur Kundengewinnung eingesetzt. Einfache und intelligente Lösungen erlauben es Hoteliers, potenzielle Gäste überall und in jeder Phase des Reisens zu erreichen. Dank der Integration können Kunden von apaleo nun auch das Netzwerk von SiteMinder nutzen, das aus über 400 der beliebtesten Buchungsportale der Welt besteht. Darunter sind Online-Reisevermittler, traditionelle Touranbieter und Wholesaler sowie hoteleigene Webseiten zur Steigerung der Anzahl an Direktbuchungen.
Das offene, gut vernetzte und intuitive PMS von apaleo ist innerhalb weniger Minuten installiert und bereit zum Einsatz – ohne lange Angebotsverfahren, Wartezeiten oder Installationsgebühren. Hoteliers können ihre Unterkünfte auf Wunsch ganz einfach selbst einrichten und sich direkt im apaleo Store mit Hunderten von Anwendungen verbinden, darunter auch mit SiteMinder.
Über SiteMinder
In einer Welt, in der Reisende mehr Auswahl haben als je zuvor, hilft SiteMinder Hoteliers dabei, das volle Potenzial ihres Unternehmens mit der richtigen Technologie auszuschöpfen. SiteMinder bietet die weltweit marktführende Plattform zur Kundengewinnung in der Hotelbranche. Die einfachen und intelligenten Lösungen erlauben es Hoteliers, potenzielle Gäste überall und in jeder Phase des Reisens zu erreichen. Mehr als 35.000 Hotels in 160 Ländern verlassen sich auf SiteMinder, um jährlich über 87 Millionen Reservierungen mit einem Umsatz von mehr als 28 Milliarden US-Dollar zu erzeugen. Weitere Informationen finden Sie auf: www.siteminder.com.
Über apaleo
Hotels benötigen gute Systeme und neue Technologien, um den komplexen Alltag in der Branche zu meistern. Das wohl wichtigste System ist das Hotelverwaltungssystem (PMS), mit dem Bestand, Buchungen, Raten, Rechnungen, Zahlungen und vieles mehr verwaltet wird. Meist gibt es dann noch Systeme für CRM, CRS, Upselling und zur Verwaltung von Bewertungen, zur Distribution und für Channel Management, Marktprognosen, Business Intelligence und vieles weitere. Hoteliers sind auf all diese Systeme angewiesen, doch viele lassen sich nicht integrieren, was täglich zu unnötigen Herausforderungen führen kann.
Die PMS-Plattform von apaleo verknüpft all diese Systeme auf schnelle und einfache Art. Es ist das erste PMS mit API-First-Ansatz. Hotels können ausgewählten Anwendungen Zugriff auf alle Daten in apaleo geben sowie den Austausch von Daten mit dem PMS erlauben. Die öffentliche API von apaleo ermöglicht es Hoteliers, innovativ zu arbeiten – ohne große Risiken, Integrationsschwierigkeiten, lange Wartezeiten oder versteckte Gebühren. Entwickler und Software-Anbieter können sich ganz leicht mit apaleo vernetzen, und Hotels können sogar eine personalisierte App erstellen. Im apaleo Store stehen zahlreiche Anwendungen zur Verfügung, die Hotels die Möglichkeit bieten, sich mit nur einem Klick mit bereits integrierten Apps zu verknüpfen. Weitere Informationen dazu finden Sie unter www.apaleo.com.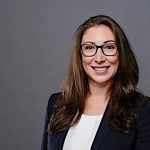 Posted by
Margaret Ady
Margaret is a leading industry voice. She's no stranger to travel tech startups, having led marketing for Berlin-based SnapShot, and prior to that, for TrustYou. And, she's been recognized for it. In 2016, she was awarded HSMAI Europe's Top 20 Extraordinary Minds in Sales, Marketing and Technology. Before joining the hospitality technology scene, Margaret held leadership roles at The Walt Disney Company and The Oprah Winfrey Network. Margaret has also provided research, branding and marketing consulting services to many companies, including 20th Television (Fox), Nielsen and Red Bull. She graduated from the University of Southern California (go Trojans!) with degrees in Economics and Psychology and a focus in business. During her studies, she was awarded the USC Annenberg Communications Critical Pathway Grant for her research in new technology and its impact on healthcare decision-making.