After launching its PMS platform and officially beginning sales at ITB 2019, apaleo, the most open property management system, has announced today that it has reached a new milestone with 250 contracted properties. Its innovative, API-first approach drastically reduces set-up times, eliminates integration and interface fees, and allows new properties to go live in minutes. With multi-property functionalities, apaleo is ideal for hotel chains that want a simple switch away from inflexible legacy systems.
After winning over the German market, apaleo has quickly expanded operations to the UK, Finland, Belgium, Switzerland and, most recently, to Asia, with full-service hotel chain, Dialoog Hotels.
"apaleo is fundamentally changing the hotel technology landscape, and we are glad that hoteliers and the app community are taking note," said Uli Pillau, co-founder of apaleo. "I'm proud that we reached this new milestone ahead of schedule and am looking forward to taking on many more hotels and hotel groups in new markets."
With apaleo, accounts can be rolled out quickly, and with smart functionalities like cloning new properties with templates by brand, the ability to automate the entire guest journey, and foolproof payment solutions, apaleo's platform is unlike any on the market.
"apaleo proves daily that the scalability with our technology is far ahead of anything that exists so far in the PMS market," Pillau adds. "Today we allow customers to onboard several hotels per day on their own, without apaleo involved or present. For customers that want guidance, our customer success teams can perform this task remotely. Most hotel groups know how time consuming and costly it was to add new properties with legacy systems. With apaleo and its connected apps, these pain points are a thing of the past."
In its next phase of revolutionizing the industry, apaleo is expanding its team across all business units and will establish a Hospitality Tech Hub in Munich. Apps based in Munich or traveling through the city are invited to work at apaleo's headquarters and collaborate with the apaleo team.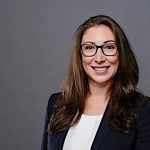 Posted by
Margaret Ady
Margaret is a leading industry voice. She's no stranger to travel tech startups, having led marketing for Berlin-based SnapShot, and prior to that, for TrustYou. And, she's been recognized for it. In 2016, she was awarded HSMAI Europe's Top 20 Extraordinary Minds in Sales, Marketing and Technology. Before joining the hospitality technology scene, Margaret held leadership roles at The Walt Disney Company and The Oprah Winfrey Network. Margaret has also provided research, branding and marketing consulting services to many companies, including 20th Television (Fox), Nielsen and Red Bull. She graduated from the University of Southern California (go Trojans!) with degrees in Economics and Psychology and a focus in business. During her studies, she was awarded the USC Annenberg Communications Critical Pathway Grant for her research in new technology and its impact on healthcare decision-making.