As part of apaleo's founder circle, Ady will be responsible for brand positioning and strategic marketing
apaleo, the award-winning technology startup that is revolutionizing the hospitality industry, has announced the appointment of Margaret Ady to its founding team. Ady joins the team as the company enters a stage of rapid expansion, both in terms of customer acquisition, as well as team growth.In her role, Ady will be responsible for apaleo's brand positioning, marketing, and strategic growth. She brings a wealth of experience, having most recently led marketing for Berlin-based SnapShot, and prior to that, for TrustYou. Before joining the hospitality technology scene, Ady held key leadership roles at The Walt Disney Company and The Oprah Winfrey Network.
"apaleo's API first approach is forward-thinking and will disrupt the hospitality industry by removing the bottlenecks that previously held us back. apaleo's open platform gives hoteliers and app developers alike the freedom to innovate," says Ady. "I'm looking forward to growing apaleo's presence as we drive the hospitality industry into the future."
"Margaret has a track record as one of THE leading marketing experts at the crossroads of hospitality and technology. We wanted her to join our founding team as nobody else can do better in helping to shape the next generation of hospitality technology – the API first revolution," says Martin Reents, one of the original apaleo founders.
As part of its growth phase, apaleo is expanding its Munich-based team across nearly all business units with exceptional, driven candidates seeking to change the industry. Open positions can be found on apaleo's website here.
Margaret Ady continues, "one of the things that impressed me about apaleo is its superhero team, which is passionate, hungry, experienced, and smart. The team's attitude allows us to stay agile so that we can deliver features and new functionality quickly, setting us apart from the competition. I see this as a huge asset for hotel customers and app partners."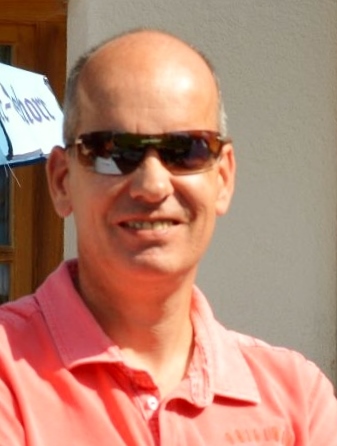 Posted by
Uli Pillau
Ulrich "Uli" Pillau is an entrepreneur and angel investor. He is founder of apaleo, a Munich based start-up developing a next generation cloud platform for the hospitality industry. Previously Uli was involved in building up several very successful software companies in the hotel and travel space. His companies included Fidelio Software, today the worldwide leading Property Management System for hotel chains and hotels. Fidelio was later acquired by Micros and today is part of Oracle. Subsequently he was leading IDeaS, a company offering the first scientific revenue management software for the hotel industry which quickly became the standard Yield & RMS system for hotels around the globe. In 2010, IDeaS was sold to SAS Institute and today is actively managing over a Million hotel rooms with its software.