Alan O'Riordan joins the company as a shareholder and will be responsible for business development in the UK and beyond
apaleo, the award-winning technology startup seeking to revolutionize the hospitality industry, has announced the appointment of Alan O'Riordan to its management team. O'Riordan is the latest addition to the apaleo team as the company grows unilaterally across core business units like sales, development and more.
Based out of London, O'Riordan will be responsible for leading apaleo's UK and Ireland business development, as well as the international growth of apaleo, beginning in August 2018. He has also joined the community of apaleo shareholders which consists of the founders, apaAngels and apaChamps.
O'Riordan brings more than 19 years of experience and a successful track record to the team, having worked with PMS' such as protel and Guestline in different capacities. In his most recent role, he was Managing Director, UK & Europe, at Xn protel Systems.
"I wanted the next step in my career to be with a true technology innovator – a company that could bring about genuine positive change in the hospitality industry. Having extensively researched the hotel technology market, apaleo impressed me the most. Its team of founders, technical people and partners is outstanding," says O'Riordan. "apaleo's API-first approach, together with a native cloud PMS and the apaleo Store is unique. Its ability to develop this entire platform in less than a year shows the team's focus, and I am excited to lead business development efforts to make apaleo a global player in the industry."
Uli Pillau, one of the original apaleo founders, comments, "apaleo spent the last year heavily focused on building a flawless platform. We are now entering our next phase, in which we will focus on growth and expansion. Alan's great experience, reputation, and leadership is exactly what we were looking for in this phase. We look forward to growing our presence under Alan's leadership."
As part of this expansion phase, apaleo is seeking to hire more exceptional candidates for various roles within the company, particularly motivated developers looking to build products that will disrupt the hotel industry and talented sales and marketing candidates with proven track records of success. Candidates are encouraged to submit their applications here.
Uli Pillau continues, "apaleo's team and culture impresses many who first meet us. Everyone at the company acts as a true founder. The team's passion and set of core values allow us to be agile, move quickly and deliver on features and promises. This isn't always the case with bigger companies with corporate environments, and we think our hotel customers and development partners will see a clear benefit from our agile approach."
About apaleo
Hotels need the right technology and systems to manage all the complexities of their business. At the core of these systems is the property management system (PMS), which manages hotel inventory and reservations, rates, accounting, invoicing and payments, and more. Then there are all the additional systems like CRM, CRS, upselling, review monitoring, distribution and channel management, forecasting, business intelligence reporting, and so forth. Hoteliers rely on all these tools yet struggle because many of them don't integrate.
apaleo's PMS platform connects all these systems quickly and seamlessly. As the first PMS which is purely based on a fully open 2-way API, hotels can grant applications access to all the information stored in apaleo, as well as allow them to write back data to the PMS. apaleo's public API allows hoteliers to innovate without major risks, integration hassles, long wait times and hidden fees. Developers and software vendors can easily connect to apaleo, and hotels can even develop their own, custom apps with ease. Applications are housed in the apaleo Store, opening the possibilities for hotels to connect to pre-integrated, innovative apps – guest facing or staff facing – with one click. Learn more at www.apaleo.com.
About Alan O'Riordan
Since graduating with honours in German, French and international marketing in 1991, Alan has worked in sales, marketing and general management for over 25 years. He has in-depth knowledge of hospitality and hotel technology, having worked closely with some of the world's most prestigious hotel companies during his 19 years with Guestline and Xn protel Systems.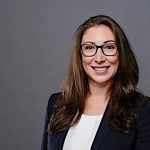 Posted by
Margaret Ady
Margaret is a leading industry voice. She's no stranger to travel tech startups, having led marketing for Berlin-based SnapShot, and prior to that, for TrustYou. And, she's been recognized for it. In 2016, she was awarded HSMAI Europe's Top 20 Extraordinary Minds in Sales, Marketing and Technology. Before joining the hospitality technology scene, Margaret held leadership roles at The Walt Disney Company and The Oprah Winfrey Network. Margaret has also provided research, branding and marketing consulting services to many companies, including 20th Television (Fox), Nielsen and Red Bull. She graduated from the University of Southern California (go Trojans!) with degrees in Economics and Psychology and a focus in business. During her studies, she was awarded the USC Annenberg Communications Critical Pathway Grant for her research in new technology and its impact on healthcare decision-making.