Three-star hotel group Signature Hotels has been active in the German market since 2010. With five hotels in northern Germany, located in the lively and trendy districts of Hamburg and Bremen, Signature Hotels caters to the price conscious traveller.
As a result of new PSD2 payment processing guidelines and PCI compliance requirements, Signature Hotels were facing a major update to their legacy PMS in 2019, with significant costs and disruption to daily operations. This prompted Signature Hotels to switch from their legacy system to an open, cloud PMS. A complete migration of all five hotels to Apaleo´s open PMS cloud platform finally brought to an end to the frustration and incalculable hidden costs associated with software updates.
Rollout in one day!
The deadline for payment compliance was end September 2019. Signature Hotels, like many other hotels, were under immense time pressure. The management team had just two weeks to switch from legacy to cloud PMS. Apaleo is designed for precisely that scenario, where a fast and easy roll out is critical. The Signature Hotels team selected one of the five hotels which, centrally set up with all room types and rate plans as a template, went live with Apaleo. The rollout was completed in just one and a half days, with only remote support required from the Apaleo team.
An apaHero is born!
With Apaleo, hoteliers can easily self-onboard, even without strong technical knowledge. Signature Hotels nominated one of their staff to acquire the relevant knowledge and connect other hotels to the system. An "ApaHero" was born! With his new superpowers, he will train all other hotel employees. The ApaHero will receive regular training on new features and serve as an internal source of knowledge for his colleagues.
"Our team was surprised by just how easy it is to use Apaleo. After only a few hours of training, our employees, who had been working with the legacy system for years, quickly became comfortable with the new system." says Sammi Hosseinijan, Managing Director of Signature Hotels.
More time for an exceptional guest experience
Automation of mundane processes saves a lot of time, which can be invested in providing a better guest experience. Booking confirmations are now sent automatically by e-mail and there is no need to manually enter guests' credit card details, which eliminates human errors and gives hotel staff more time to focus on amazing guest experiences.
"We were able to achieve PCI compliance in all five hotels in record time and our accounting department is also happy with the improved invoicing capability. Now that our guests can also do online registration and check in, our employees in the front office will be able to focus even more on the well-being of our guests," says Sammi Hosseinijan.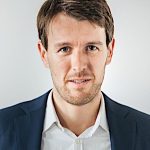 Posted by
Martin Reichenbach
Martin Reichenbach is a co-founder of apaleo and leads the company's operations. He is specialized in B2B cloud software and has been working in the hospitality industry for many years, combining technical knowledge of computer science studies and a longstanding business experience in the field of marketing and pricing.