We think it's cool that lots of tech providers are talking about support. It's about time, considering that support is the number one gripe among hotels when it comes to their their tech. The problem is that the word support means a lot of different things to a lot of different people.
We can't define what all the other tech companies mean when they talk about their support. Some measure its success by tickets and response time. Some talk in terms of self-made certifications. Others tout their customer success and implementation teams. And still others count system outages or downtime.
All of these things are crucial, for sure. But apaleo's goal isn't just to give some average 'ol meh-software to some apathetic customers and answer some tickets when we get to them. No, we're on a mission to be the superheroes of the hotel tech world. And superheroes are extraordinary. They have incredible powers. They save the day. And they have massive amounts of fans (also mortal enemies, but we're willing to stand up to anyone who wants to come after us 😉).
Anyway, fans don't come around by counting tickets or downtimes (we reply in minutes, our product reacts in less than half a second, and we stand by a strict NO downtime ever policy, by the way). And fans aren't the responsibility of one department. They develop when your company has a customer-centric mindset that runs like a lifeline throughout its entire organization – every interaction, every feature release, every document, every phone call. That's why apaleo has an entire customer manifesto that we all stick to. Every. Single. Friggin. Day.
It might be unconventional to share our internal secrets, but we aren't a company that sticks to everyone else's conventions. Because, let's face it, change never came from sticking to what we know. We're publishing our playbook because, hey, maybe others can learn from our guiding principles, and maybe, just maybe, it can create a friendlier, happier, more utopian world of hotel technology, which is a win-win for all of us.
The apaleo customer manifesto
Customer-driven over org-charts
Focus on customers over department silos or hierarchy. When building features or making decisions, always optimize for the customer.
Simplicity always
Think of grandma. Could she set up a hotel on our platform? Could she use that feature? Would she understand that email you're about send? If not, go back and simplify. We are building and writing for humans, not some weirdo mind-reader from out of space.
Share the superpowers
Empower customers to better run their businesses with smarter features, better connections, incredible help guides and documentation, and consultative, helpful conversations.
Build remarkable experiences
Delight people at every turn, every click of their mouse and every interaction. That includes our product, our communication, and our brand. It also means no downtimes, lightning fast responses and bug-free zones.
Be authentic, be human
Robots are for automation in our product, not for talking to people. We're friendly, approachable people who know a ton about technology but don't make it scary.
ABI (always be improving)
From finding ways to fix our industry to personal development, we constantly look to grow, improve, and solve our industry's/ customers' problems.
What it all means for hotels
The tl;dr version? We are going to do everything in our power to turn you into a raving apafan. …and watch out, because we have a tendency to succeed. 😉
The long version? Well, picture this: you're at work, doing your thing, and all of a sudden there is ANOTHER system outage in your PMS. As always when that happens, it is pandemonium. You're calling around to see when it will be fixed and end up with some unsatisfying answer like, "we're working on it." Ugh. "Ok," you think. "It is definitely time for a change."
You search around and find apaleo. On the website you don't see a bunch of jargon and industry mumbo-jumbo, so you actually understand what apaleo does and what we stand for. Awesome!
You get a demo of apaleo, where a friendly voice on the other side of the line first takes some time to get to know you and your business goals then walks you through a super easy-to-use product. You're pretty pleased, so you decide to set up a trial account, which, to your surprise, you can do yourself in a few minutes. Then, like magic, your trial is filled with sample data for you to play with. But the fun doesn't stop there…
Eventually, you decide to move forward with apaleo. You chat with our team a few times to make sure everything is set up right (and if it isn't, we're here to fix it for you!). You decide on which apps you want and click to connect them. Then, all your data is migrated, and you are live within a day, without any complicated on-site consultants or professional services needed. Your team is trained in an awesome webinar and everyone gets their own apaClass materials to test their knowledge. Bingo – they all ace it!
The apaleo onboarding process

You end up with some small questions along the way, but don't really want to have to call anyone to get the question answered, because you are like 90% of people today who expect instant access to self-service channels to answer simple questions. So, you click on the little question mark next to the spot that is causing confusion, and - BAM - help and resources are at your fingertips (we call it contextual help!). Easy-peasy. Maybe one day you have a bigger question or a feature request, so you submit a ticket. That's cool too, apaleo replies within a couple of minutes to help. Grand.
Eventually, you open a few new properties, which is simple as hell because apaleo has a nice little script that lets you clone your current setup to those properties in a quick second. You literally start taking new properties live completely on your own because it is so simple.
Throughout the entire time, you keep in regular contact with the fun folks of apaleo – with account managers who want to make sure you're feeling like a superhero, with product and UX folks who learn how to make apaleo even more awesome for your team, and with product marketing folks who send you pretty sweet release notes that not only boost your staff's mood (the stories are fun!), but also present delightful new features that help you to run your business more effectively. Maybe you also opt in to get newsletters from the team, which brighten your Monday mornings and keep you informed with industry trends. By this time, you've probably also received love letters in the mail, little treats, fun surprises, and much, much more.
After some time using apaleo, you're high on life. Why? All that downtime and those pesky outages that you had with your previous provider have disappeared. You have a tech vendor that you don't really see as a vendor, but more as the Robin to you(r) Batman. You and your team are genuinely HAPPY with your PMS (when was the last time you felt that?!). You feel like the superheroes that we know you are.
apafans share their apalove 😍
It is pretty easy to make up a nice sounding story about all the love and care that we put in to our apafans. It isn't so easy to fake real quotes from real people. The good news is, we don't just send love notes. We also receive them. Take a look:
"I would like to thank you for all the hard work you have put in apaleo since we are working together. We have now a strong PMS with stable and consistent interfaces to apps that really helps us to maximize revenue and enhance customer experience.Of course, I still have a wish list 😊 but none that are crucial for my daily operations. Again, THANK YOU for the nice work and keeping up your promises." - Our friend Martin in Brussels
"And by the way; we just wanted to say to you and your whole team that you're doing an amazing job. We sometimes forget to thank you for your hard work while we keep asking and demanding the features. So thank you!" - Our friends at Place to Sleep Hotels
"I just wanted to write to you to encourage you to stay on the ball...I am one of the many who struggle with outdated PMS's and other systems on a daily basis. Whenever I'm frustrated I go (no joke!) briefly to your website and dream of how beautiful everything can be. Your approach and the philosophy behind your product or rather the vision give me hope. That was just on my heart."- Our friend Paul from Dresden
"Would you rather partner with a SaaS provider which is kicking ass as the best PMS on earth only focusing on delivering the best ever PMS and using all their efforts to make their PMS better and better everyday or would you rather go with a PMS provider which also includes services like a channel manager, messaging, booking engine, analytics, reputation management, CRM, housekeeping, maintenance, reporting and what not." - Markus Veikkolainen, our homie at Hiisi Homes
"It was very important for us to have a technology that will follow our vision of providing unforgettable experiences to our guests. Today's guests are much more demanding than before, and with the ever-changing technology landscape, we anticipate that guests' expectations will only continue to rise. apaleo's system is ideal because it can be adapted to the new demands of guests in a very short time. Not only is apaleo incredibly flexible, but the entire system is also so easy to use that staff can be trained and working with the system immediately. This saves us time and costs, which we can rather invest into initiatives that will provide our guests with unique experiences with our brand." - Our pal Denis from MA Micro-Apartments
"STAYERY had some concerns that getting our technology stack set up would be a hassle, but apaleo is so quick and easy to work with. In fact, we were able to do the setup of our first property almost entirely on our own with little support. We even plan to bring the coming properties live completely on our own. apaleo is also the only provider that doesn't charge exorbitant set up and integration fees, saving us on costs which we can pass back to our guests vis-à-vis highly competitive room prices." - The lovely Hannibal from STAYERY.
"He put a new hotel live over the weekend. That's !%*#-ing awesome." - Philip (singing in the office), our charmer and clearly an apafan (along with this chain that took new hotels live over the weekend).
💕 Wowza, that's a lot of love, and there's plenty more where it came from! 💕 Anyway, if you're tired of frustrations and are ready to unleash your inner superhero, give us a shout. We'd be happy to bring out your super powers.
PS – We give our app pals the same tender love and care that we give to our hotel friends, but we'll leave that entire story for another post. 😉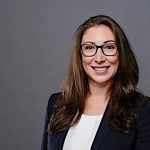 Posted by
Margaret Ady
Margaret is a leading industry voice. She's no stranger to travel tech startups, having led marketing for Berlin-based SnapShot, and prior to that, for TrustYou. And, she's been recognized for it. In 2016, she was awarded HSMAI Europe's Top 20 Extraordinary Minds in Sales, Marketing and Technology. Before joining the hospitality technology scene, Margaret held leadership roles at The Walt Disney Company and The Oprah Winfrey Network. Margaret has also provided research, branding and marketing consulting services to many companies, including 20th Television (Fox), Nielsen and Red Bull. She graduated from the University of Southern California (go Trojans!) with degrees in Economics and Psychology and a focus in business. During her studies, she was awarded the USC Annenberg Communications Critical Pathway Grant for her research in new technology and its impact on healthcare decision-making.