apaleo, the innovative Munich based company developing a flexible and scalable cloud PMS fully equipped with a 2-way API and a store that delivers pre-integrated apps for hotels looking to embrace the digital age, announced today that it will be in Berlin for ITB 2018 running 30-minute Setup Shows that will showcase how simple its next generation cloud PMS is to set up.
The PMS, which is built for single and multi-property hotels, is easily set up and supports all mobile devices. apaleo clients enjoy access to a growing number of third-party apps, including a modern Internet Booking Engine (IBE), 2-way integrations with distribution channels such as booking.com as well as specialized components for certain hotel areas covering guest communication, rate management or housekeeping.
Uli Pillau of apaleo, says, "In 2017, we concentrated entirely on the development of the PMS and the Ecosystem with quicker results than expected. There are already over 30 innovative third-party companies doing integrations using the apaleo public API. We created a comprehensive offering of excellent software components for the hospitality industry."
Over the past few weeks, apaleo has onboarded its first hotels and hotel groups in several European countries.
Regarding the plans for 2018, Pillau adds: "In 2018, we are building many new product enhancements and will begin to roll out apaleo to hotels in key destinations in Europe, including Germany, Switzerland, Austria, Netherlands, UK, France, Spain and the Nordics. We are also committed to adding more applications to our marketplace so that hotels have access to pre-integrated, highly innovating tools that will help hotels keep up with the latest technology. The apaleo Core PMS is in the background so hotel groups and hotels can have their preferred partner in each category working together as part of a seamless platform."
apaleo is working on the platform with a core team of 20 people in Munich, Germany. Hotels and hotel groups that want to become more digital and address the needs of today's travelers can use the apaleo systems which is entirely independent of hardware. The apaleo Cloud PMS can be activated within a very short time without going through an extensive installation and onboarding process.
The apaleo team will prove its fast set-up during hotel demos at ITB (stand #114-117 in hall 8.1) and show how they can be fully set up in 30 minutes or less.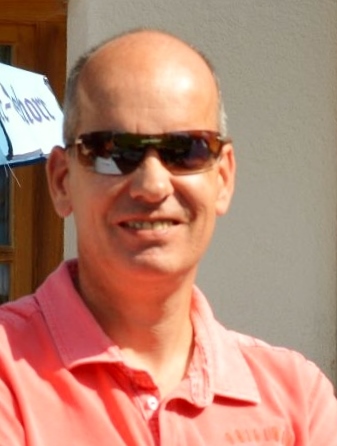 Posted by
Uli Pillau
Ulrich "Uli" Pillau is an entrepreneur and angel investor. He is founder of apaleo, a Munich based start-up developing a next generation cloud platform for the hospitality industry. Previously Uli was involved in building up several very successful software companies in the hotel and travel space. His companies included Fidelio Software, today the worldwide leading Property Management System for hotel chains and hotels. Fidelio was later acquired by Micros and today is part of Oracle. Subsequently he was leading IDeaS, a company offering the first scientific revenue management software for the hotel industry which quickly became the standard Yield & RMS system for hotels around the globe. In 2010, IDeaS was sold to SAS Institute and today is actively managing over a Million hotel rooms with its software.